Films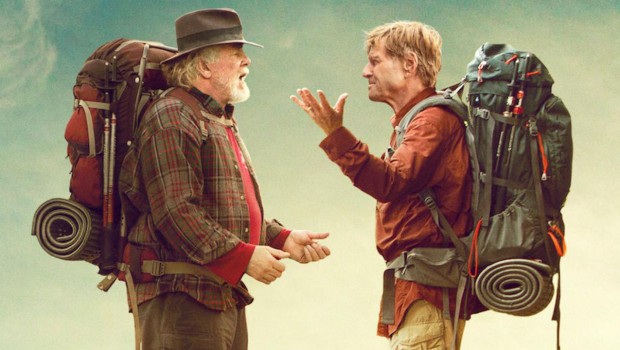 Published on September 1st, 2015 | by Natalie Salvo
A Walk In The Woods – Film Review
Reviewed by Natalie Salvo on August 23rd, 2015
eOne presents a film by Ken Kwapis
Produced by Chip Diggins, Bill Holderman and Robert Redford
Written by Rick Kerb and Bill Holderman, Based on A Walk in the Woods by Bill Bryson
Starring Robert Redford, Nick Nolte, Kristen Schaal, Nick Offerman, Mary Steenburgen and Emma Thompson
Music by Nathan Larson
Cinematography John Bailey
Edited by Carol Littleton
Rating: M
Running Time: 104 minutes
Release Date: September 3rd, 2015
If Felix and Oscar from The Odd Couple decided to become Grumpy Old Men and go on a hike then what you'd get is the film A Walk In The Woods. The latter is actually an adaption of author and travel writer Bill Bryson's book of the same name and is an account of his trek along the Appalachian Trail. The film is a pleasant journey that is amusing and very funny. The story begins with Bill Bryson (Robert Redford, who has wanted to adapt the book ever since it was released in the Nineties) returning to the United States after spending 20 years living in England. Bryson is the subject of a disastrous interview on T.V. and he also attends a funeral. All of these events leave him pondering about how he'll reconnect with his homeland before he decides that the answer is to hike the Appalachian Trail or some 3500 km from Georgia to Maine.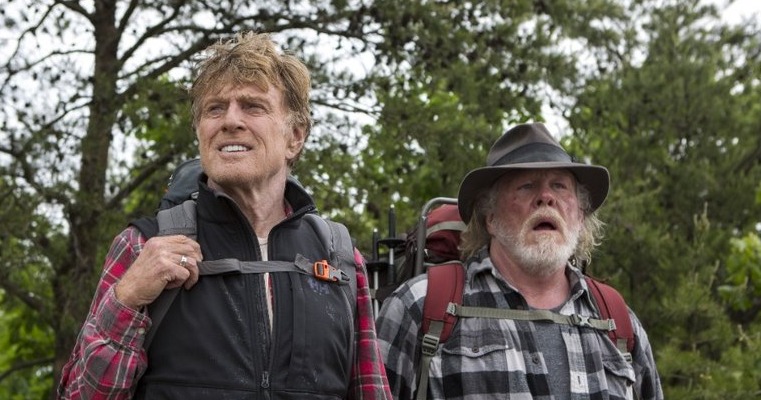 Bryson's wife (played by the wonderful but underutilised Emma Thompson) is not enthused. She tries to reason with her husband that people have died while attempting this journey. She talks him into taking a companion along with him for the ride. Bryson tries all of his contacts and is declined by everyone, until his long lost friend Stephen Katz gets in touch. Katz (Nick Nolte) is an overweight, recovering alcoholic. He is Bryson's old sparring partner and someone that can sense an adventure from a mile away. The two set off with heavy packs and a lot of hope and embark on some strange adventures, where they wind up battling the elements and meeting a band of oddballs (including an annoying fellow traveller (Kristen Schaal).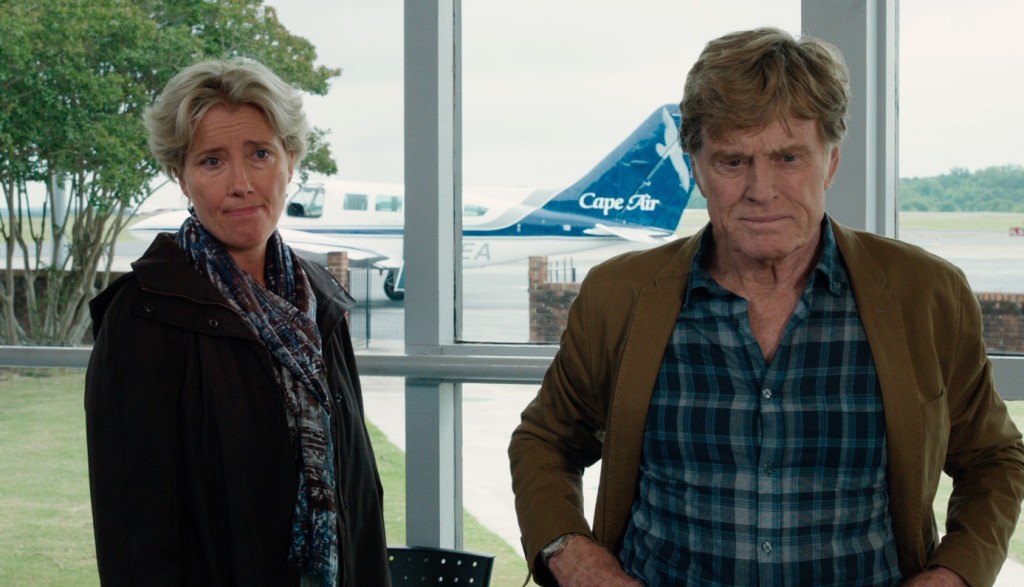 This film is no Wild but it never did set out to be the dramatic tale of self-discovery like the latter film. Instead, A Walk In The Woods is an enjoyable film that is filled with visual humour, as well as wit, musings and wry observations (just like Bryson's original material). Some shenanigans ensue and it does have a tendency of feeling a tad episodic at times, but overall this is just some nice, easy-going entertainment from director Ken Kwapis (He's Just Not That Into You). A Walk In The Woods boasts some very strong performances from the three actors who prove consummate professionals (Redford, Nolte and Thompson). This is a fun, nuanced and wordy film that looks at late-life redemption, while also touching on several themes about aging, friendship and regret. Overall, this is one exuberant journey into the wild woods that is as comforting as an old picnic rug and as nice as a warm mug of tea. This rough wilderness could have been frightening and dark but instead it's just plain lovely.
Summary: This rough wilderness could have been frightening and dark but instead it's just plain lovely.