PS4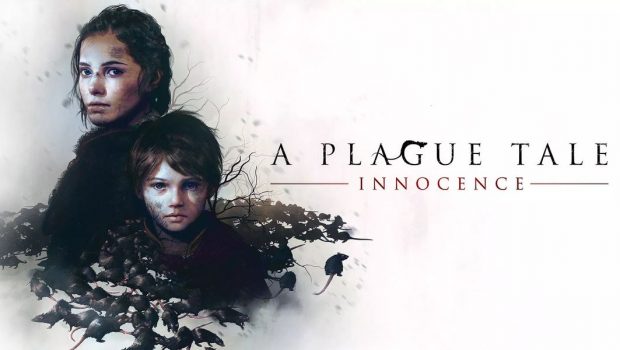 Published on June 2nd, 2019 | by James Wright
A Plague Tale – Innocence PS4 Review
Summary: A Plague Tale – Innocence is a beautiful story and video game that is now only perfectly told but a game that allows you to become fully immersed in.
Follow the grim tale of young Amicia and her little brother Hugo, in a heartrending journey through the darkest hours of history. Hunted by Inquisition soldiers and surrounded by unstoppable swarms of rats, Amicia and Hugo will come to know and trust each other. As they struggle to survive against overwhelming odds, they will fight to find purpose in this brutal, unforgiving world.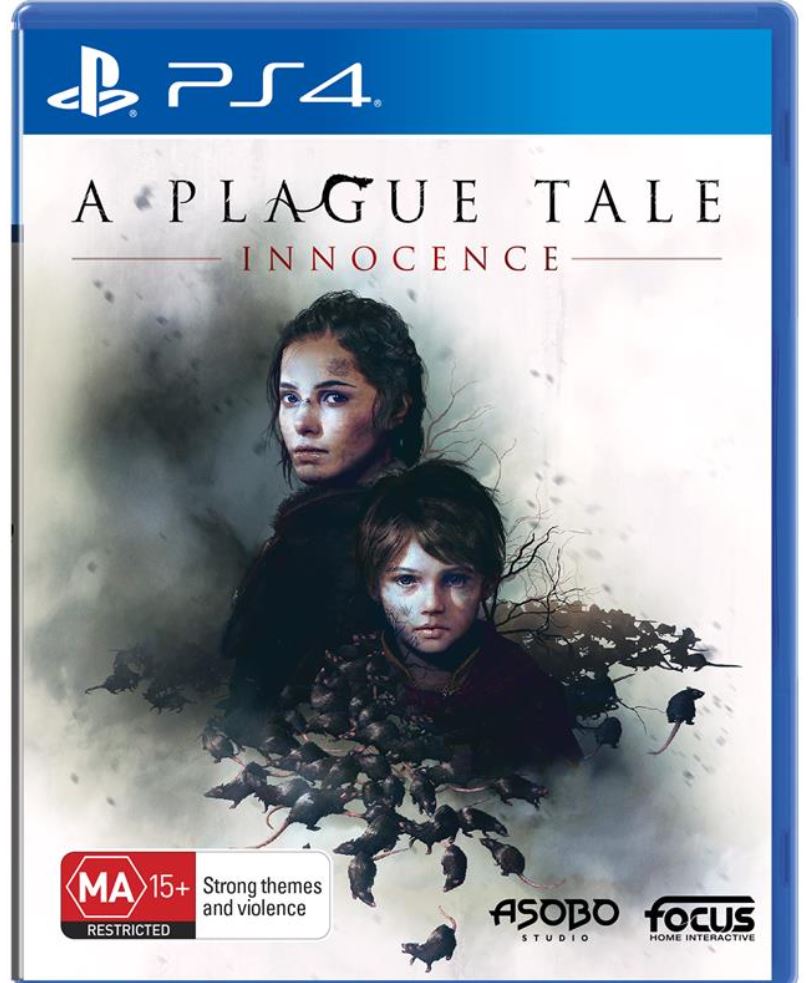 From Asobo Studios and Focus Home Interactive comes A Plague Tale – Innocence that is probably one of the most original and enjoyable games of 2019. While it's not created by a blockbuster studio, the developers Asobo Studios have aimed high and succeeded in creating a title that challenges the "Triple A" titles currently available, even with a cross-platform release (PC, PS4 and XBox One).
A Plague Tale – Innocence is also a period adventure game set in 14th century France which revolves around the heroic Amicia De Rune whose family are not only battling the black death but also the religious fanatics of the Inquisition. Supporting this story is the brilliant voice acting which is filled with emotion and meaning.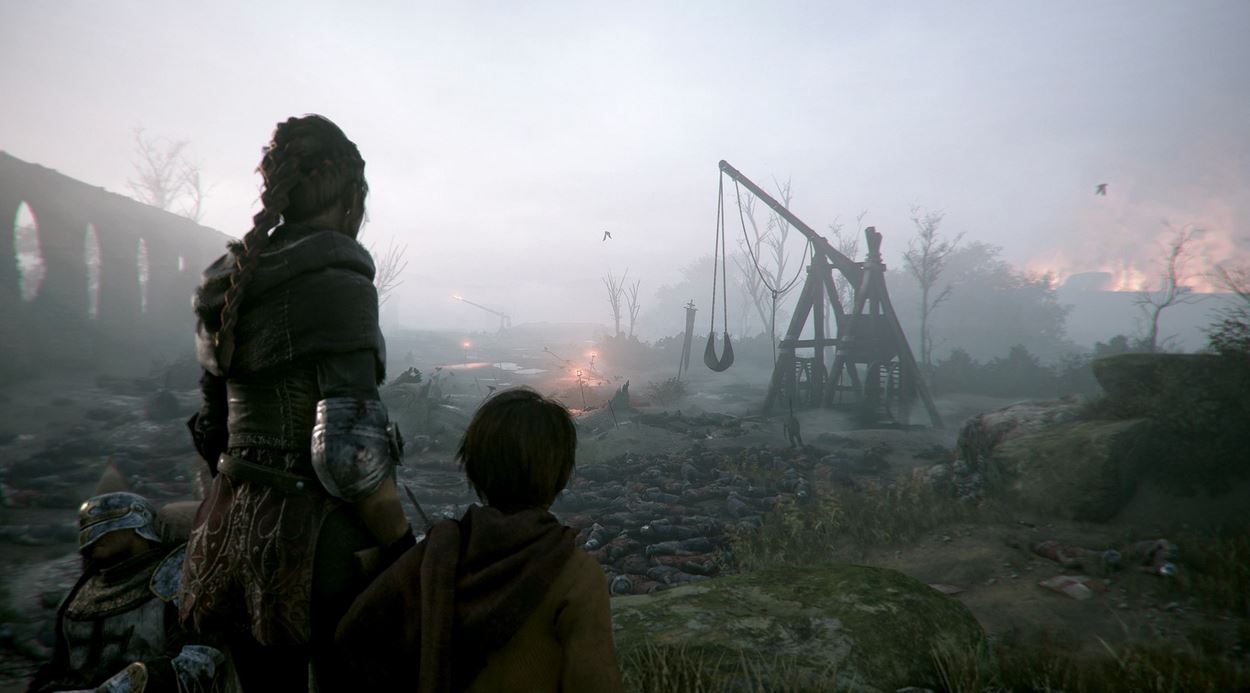 So while Amicia and her sickly brother Hugh De Rune have led a relatively normal and noble life, their world is turned upside when they are forced to leave their family home due to an invasion from the Inquisition. As a result, this heinous attack forces them to throw away their child persona and become something else in order to survive.
Over the course of events, the player sees Amicia grow as a character and while she never fathomed what she would become, she discovers an inner strength and fighting prowess as she takes on the enemies around her in order to get her brother and herself to safety. In terms of story, it's quite an inspiration one, although a linear one.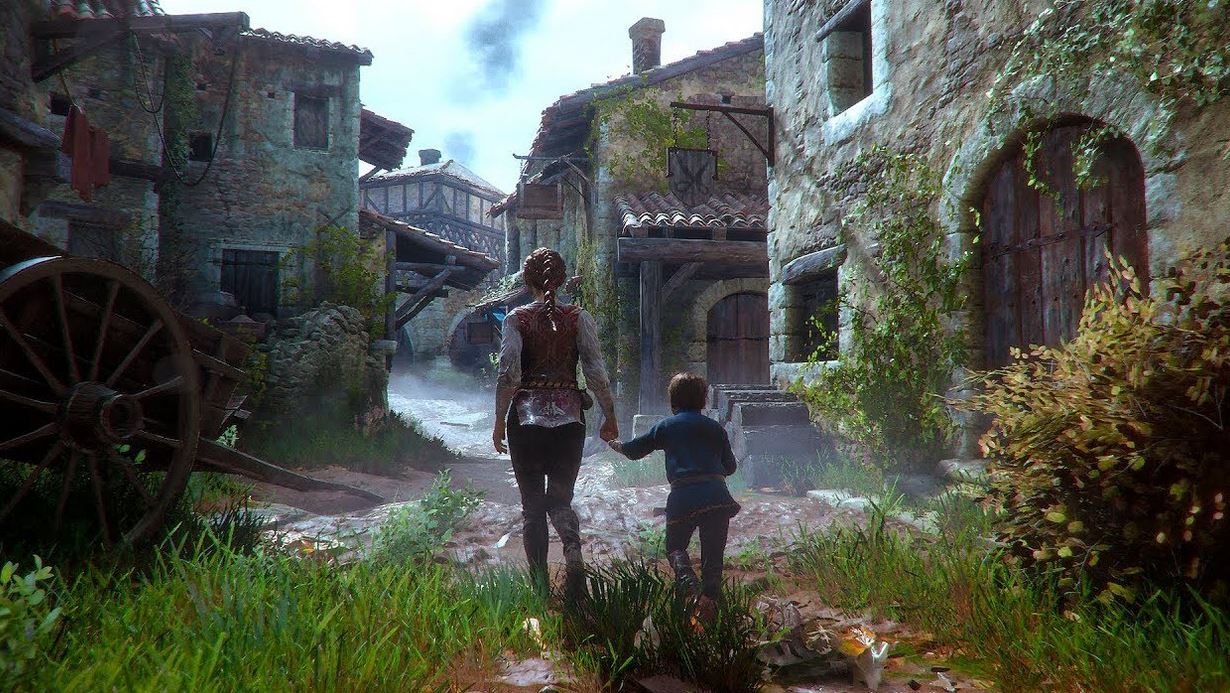 Interestingly, the two main antagonists in the game are the Holy Inquisition and the deadly rats that carry the plague which has decimated Europe and ironically while vastly different, they are also similar. So at its core, A Plague Tale – Innocence is an adventure game with stealth mechanics as the player is trying to avoid the enemy at all costs as the two siblings work together.
Throw in puzzles, crafting and meetings with both friendly and dangerous strangers and when matched with the beautiful graphics of the game, it creates a thoroughly engaging and entertaining experience from start to finish. Also if you're anything like the character Henry Jones from Indiana Jones and the Last Crusade, Indy's dad… this game might not be for you because there's thousands of rats and some of these scenes are quite cringe worthy!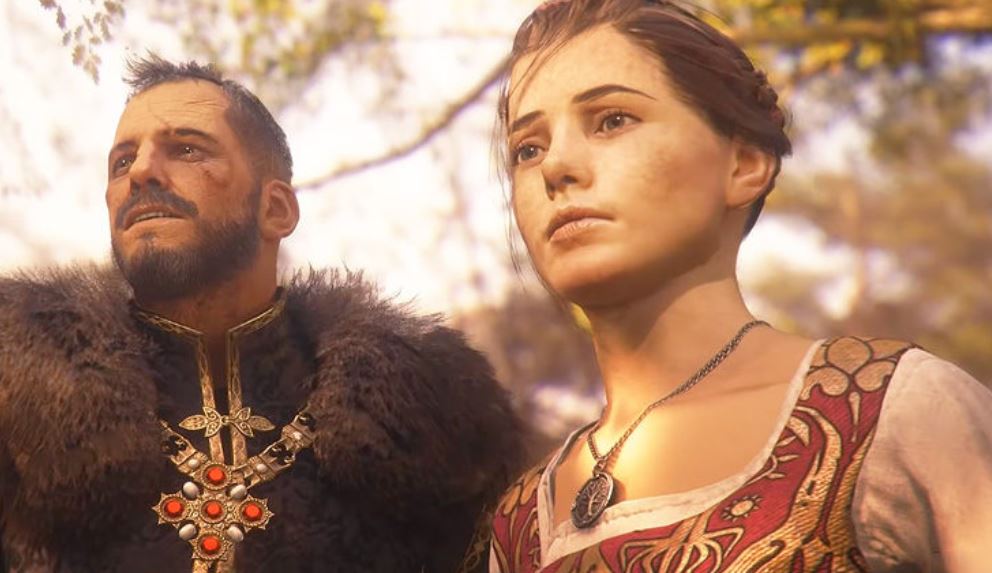 Given the ages of our young protagonists, stealth is definitely the key to surviving A Plague Tale – Innocence as you must use the environment and each other to maximise your chances of overcoming your current predicament. What I like about the game is the unexpected nature of the challenges that face both Amicia and Hugo.
While each enemy you encounter requires a different way of defeating them or moving them such crafting devices to create explosions and even sleeping powder, Amicia is also quite the soldier with her sling and to keep things more realistic, death is rather nasty in the game and in terms of realism it is very realistic.
Adding to the presentation of the story is the great dialogue between characters which helps create this living and breathing world, especially the two main characters whom you become invested in quite early in the game. Once again, these two characters are some of the best video game characters to come out of 2019.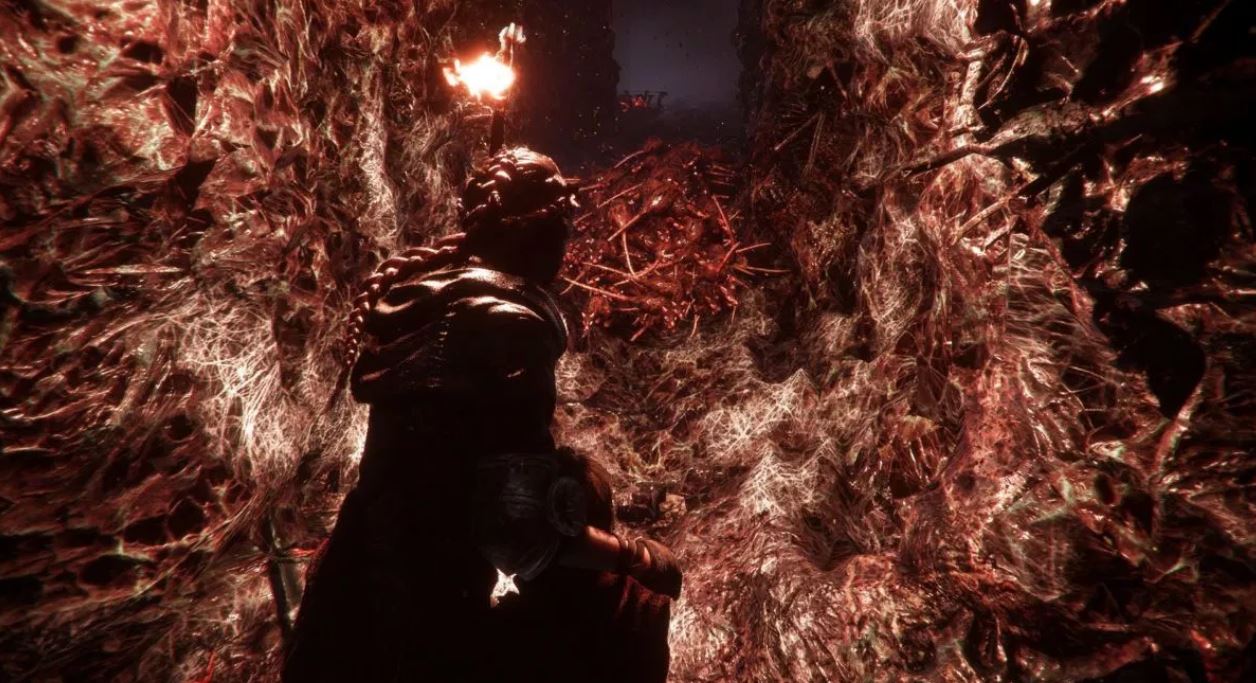 Graphically, the game looks great and while not quite as sleek as those "Triple A" titles at times, developers Asobo Studios should be awarded for beautifully recreating 14th century Paris from its ancient streets and realistic characters… and of course the rats. The models, textures and AI must be seen to be believed because it's freaky and very realistic. Furthermore, texture detail is great and lighting is used very well in the game, especially when you're using a torch to keep the rats at bay. Needless to say when matched with the professional voice acting and lush graphics plus the ambient music, it really helps in drawing you into this title.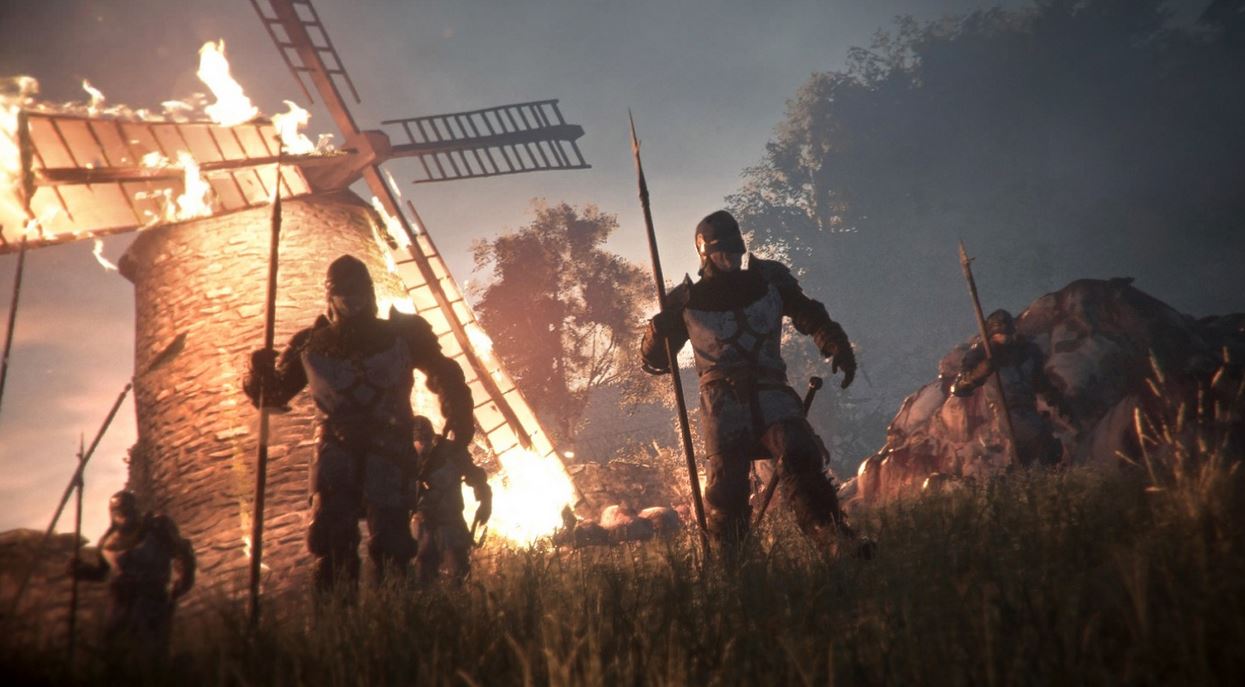 Final Thoughts?
I thoroughly enjoyed A Plague Tale: Innocence from start to finish and cannot fault this title at all. While the gameplay is fluid that is accompanied by excellent graphics and audio, where A Plague Tale – Innocence shines is with its characters and the way it tells their story. So if you're upset at how Game of Thrones ended and need a story that is told correctly, A Plague Tale – Innocence does that flawlessly.
Key Features
An original, powerful tale following the trip of the young noble Amicia de Runes and her adorable yet smart brother Hugo
Survive a great, enigmatic danger in a brutal, unforgiving world. With the Black Plague appeared deadly swarms of rats, indiscriminately devouring everything in their path.
A seamless blend of adventure and stealth gameplay, deeply embedded in dark medieval mystery.