Films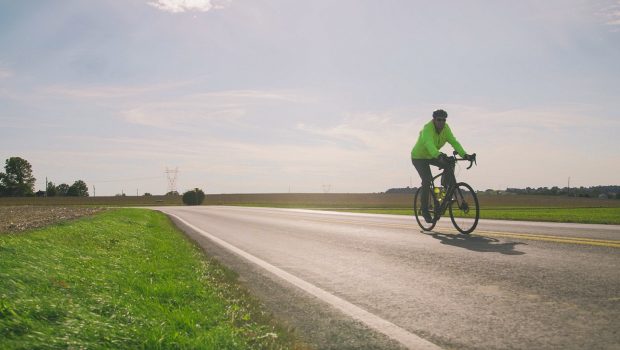 Published on February 28th, 2022 | by Natalie Salvo
A Peloton of One Film Review
Summary: This documentary focuses on a sexual abuse survivor's journey from Chicago to New York. The result is a hopeful trip striving for justice.
"A Peloton of One" is a documentary that focuses on one man, Dave Ohlmuller, the survivor of sexual abuse. It is an inspiring story, raising awareness of the issue and encouraging fellow survivors to come forward and speak out. Fans of the film "Spotlight" will enjoy how this film shines a light on an important issue that has been in the shadows for too long.
Ohlmuller was abused by a priest when he was aged 12. Now an adult, he decided to embark on a 110km bike journey from Chicago to New York. Along the way he meets other survivors and advocates. They are challenging the US legislation in states that have a statute of limitations on claims. These effectively silent survivors who may only have the courage to come forward after this period of time has elapsed, thereby protecting their abusers.
This film is a hopeful one that looks at how law reform can be achieved in a David and Goliath-like battle. It's a significant one, especially in the scenes where Ohlmuller meets other survivors and they share their experiences. These open discussions and the sharing of painful memories is a win for their collective mental health. Many abuse survivors have to deal with depression, anxiety and Post-Traumatic Stress Disorder (PTSD), and many do so alone, with devastating consequences.
"A Peloton of One" is an epic journey through the city and countryside. It will open viewers's eyes up to an important issue that has been mired by the legal system. It drives home the message that survivors need adequate support systems and safe places in which to share their emotions and feelings. By coming together, the survivors and advocates are stronger and able to seek the justice for the atrocities that were endured.