Comics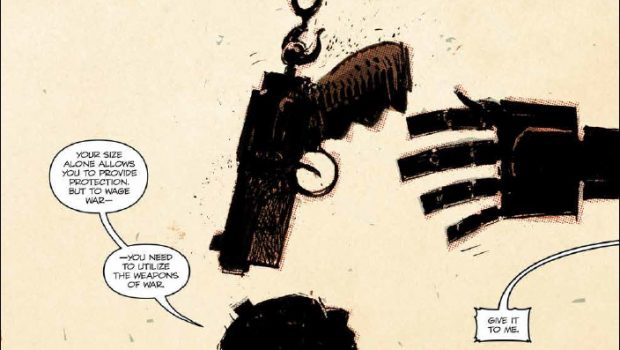 Published on March 29th, 2022 | by Tim Chuma
ZVRC: Zombies Vs. Robots Classic #1 (2022) Review
Summary: Somehow manages to make the concept of zombies and killer robots cool again which is quite something.
The origin story of the Zombies vs. Robots series attempts to show which came first, the zombies from the robots. Even after reading this I am still not sure since it involves the old time travel paradox that also powers the Terminator franchise. I suppose the real answer would be they both go around in a time loop forever so neither the zombies or the robots can ever say they were there first.
The art style is very austere but also very unique and I could see why people enjoyed this series when it first came out as it seems to be different to the art in a lot of other comics of the time or indeed now.
The dialogue is as hard bitten as you would expect but also fits the storyline so it does not feel out of place.
From what I understand this series was published a while ago now but is getting a reprint for a new audience. A lot of things that don't seem like they came that long ago are often harder to get than you would think so this is good to see.
I would recommend this one if you want something that is an original take on by now well worn zombie tropes and robot overlords stories and does not involve any superheroes at all.
Comic details:
Writer: Chris Ryall
Artist: Ashley Wood
Cover Artist: Ashley Wood
Publisher: Image Comics
Published Date: March 30, 2022