Blu-ray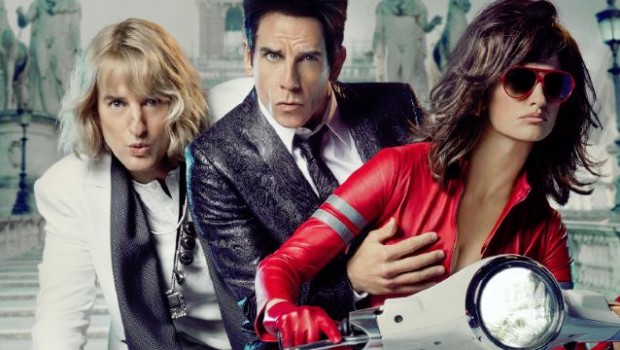 Published on May 4th, 2016 | by admin
Zoolander 2: The Magnum Edition ­ November 5, 2016
Universal Sony Pictures Home Entertainment is releasing Zoolander 2: The Magnum Edition – available to own on 3D, Blu-ray™, DVD & Digital from June 2, 2016.
Long time no Z. BEN STILLER, OWEN WILSON and WILL FERRELL reprise their iconic roles in the ridiculously funny Zoolander 2: The Magnum Edition – this time with even more wild and outrageous antics than the last. The highly anticipated sequel is even more really, really ridiculously good-looking.
Featuring PENÉLOPE CRUZ, KRISTEN WIIG and a host of celebrity cameos including JUSTIN BIEBER and BILLY ZANE, the hilarious comedy tops the original with even more wild and outrageous situations. When a mystery assassin starts killing off the world's most beautiful people, haute-shot Interpol agent Valentina Valencia (Cruz) learns the key to this deadly plot lies with Derek (Stiller) and Hansel (Wilson). Recruited for a top secret mission, they must return to the world of high fashion, reclaim their fame, and save the day. The only things standing in their way: the criminal mastermind Mugatu (Ferrell) and his evil fashion protégé (Wiig).
Dragged from hiding for a heinous fashion faux pas over ten years ago, their worst fears of becoming so last season are put to the test as Valentina recruits Derek and Hansel for a top-secret mission. The seriously sexy sidekicks must return to the unforgiving world of high fashion to infiltrate it and discover who is behind the murders of some of the world's most famous faces.
Derek and Hansel must reclaim their name and show the haters they've still got it. The only thing that stands in their way is the criminal mastermind and old enemy Mugatu (Ferrell) who is also back, this time with evil fashion protégé and fashion empress Alexanya Atoz (Wiig) by his side.
The outlandish duo are also joined by a host of fashionably ridiculous celebrity cameos such as Valentino, Vera Wang, Marc Jacobs, Tommy Hilfiger and Anna Wintour. Watch as their dangerously sexy adventure takes them all over Europe in Zoolander 2: The Magnum Edition, with exclusive DVD features including 'Go Big or Go Rome', available from June 2, 2016.