Games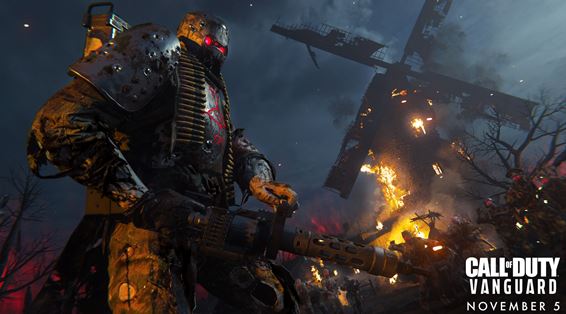 Published on October 15th, 2021 | by Adrian Gunning
Zombies comes to Call of Duty: Vanguard and RICOCHET Anti-Cheat Details
Stalingrad, 1944. The mass graves of fallen soldiers stir as Dark Aether magic animates the dead's limbs. This is Call of Duty: Vanguard Zombies.
Developed by Treyarch Studios in a franchise-first crossover, new characters and new horrors will await your arrival when Vanguard launches on 5 November AEDT/NZDT.
The four-person co-op mode continues and expands on the Dark Aether story first experienced in Call of Duty: Black Ops Cold War. Set in World War II in the ruins of Stalingrad, this new incarnation of Zombies takes players to the darkest corners of the occult, where mortals bond with Dark Aether entities to gain immeasurable power… but at what cost?
For more details on everything coming to Call of Duty: Vanguard Zombies, visit the blog here.
For a Q&A with Treyarch's Craig Houston, Tony Bedard and Gavin Locke that answers some of your most pressing questions about "Der Anfang", check out the blog here.
Additionally, yesterday we announced RICOCHET Anti-Cheat. This initiative is a multi-faceted approach to combat cheating, featuring new server-side tools which monitor analytics to identify cheating, enhanced investigation processes to stamp out cheaters, updates to strengthen account security, and more.
RICOCHET Anti-Cheat's backend anti-cheat security features will launch alongside Call of Duty: Vanguard, and later this year with the Pacific update coming to Call of Duty: Warzone.