Comics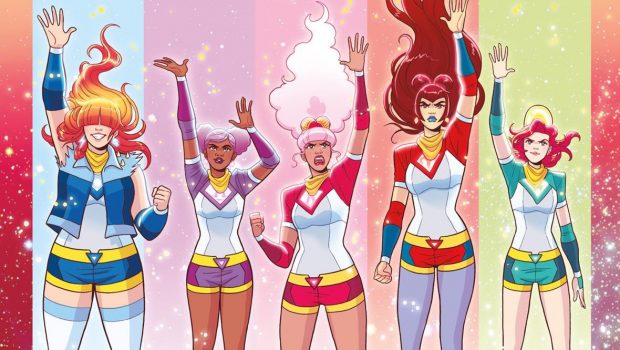 Published on June 29th, 2017 | by Dana Folkard
ZODIAC STARFORCE: CRIES OF THE FIRE PRINCE #1 REVIEW
Summary: Witty dialogue, combined with an engaging story and beautiful art, this is a great introduction to the new story arc.
Our favourite mystic defenders, a.k.a. the Zodiac Starforce, are back and ready to kick some monster ass! Sworn to protect our planet from all sorts of nasties, this ragtag group of talented gals struggle to manage the many complications of teenage life, involving pesky parents, complex relationships and demonic monsters! With the Zodiac Starforce, you never know what might be lurking around the corner.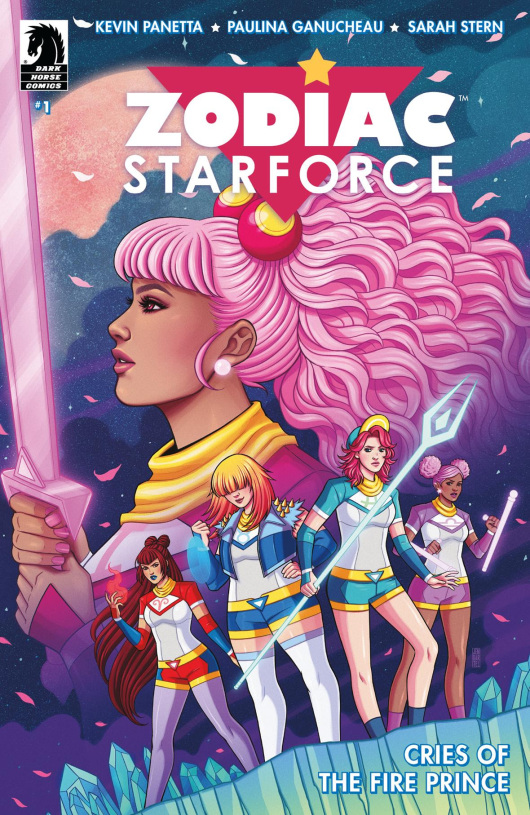 This issue begins with Emma reflecting on the changes she's recently been through, questioning her past actions and the events surrounding her encounter with the evil Diana. We then quickly touch base with all the girls, seeing what they're been up to. Lily and Molly are practicing some kickass moves on each other. Lily laments over her inability to master her super ability, wishing she was special like her fellow teammates. After some sound advice and kind words from Molly, she reassures Lily that she should just concentrate on being herself. Kim is at home, working on her dream of being a wrestler, which involves practising a body slam on her padded up boyfriend, Josh. Emma is having a deep and meaningful with her boyfriend, with it looking like their relationship is about to expire. And finally, the ever-wonderful Savi is amusing herself by feeding her pet turtle, Hellboy! Whilst all of this is happening, a much darker story in unfolding, as a group of hooded figures perform a sacred ritual, hoping to resurrect a dark and demonic force. However, their unholy ritual just may summon something far darker than they anticipated!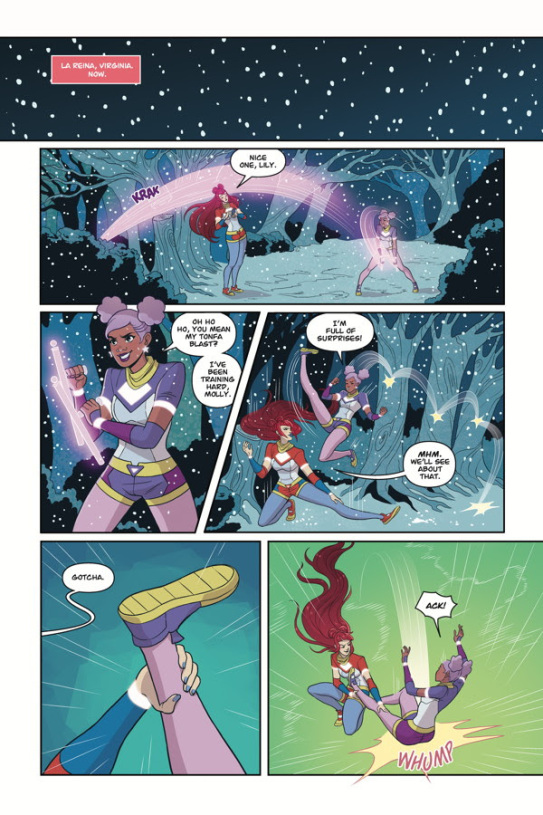 It's great to have the team back and seeing them do what they do best. I really enjoy how Kevin Panetta combines the struggles of teenage life with the evil and dangerous world of monsters and demons. I find it a light-hearted and enjoyable way of exploring these characters. They all possess something fun and different, that makes them all endearing and likeable. I'm particularly fond of Kim, as I find that whenever she's around, she sends me into fits of giggles. She's the perfect amount fun and kookiness, and I find her wise-cracking antics incredibly funny…actually, in all honesty, I love them all for varying reasons, and I guess that reflects Panetta's clever character development. Whilst this comic is targeted towards teenage girls, I find that it would appeal to many people, with it's interesting concept, witty dialogue and dynamic characters. I for one enjoy joining these girls on their awesome adventures, as I find that these badass chicks and their quirky stories have the ability to empower all sorts of women from all walks of life.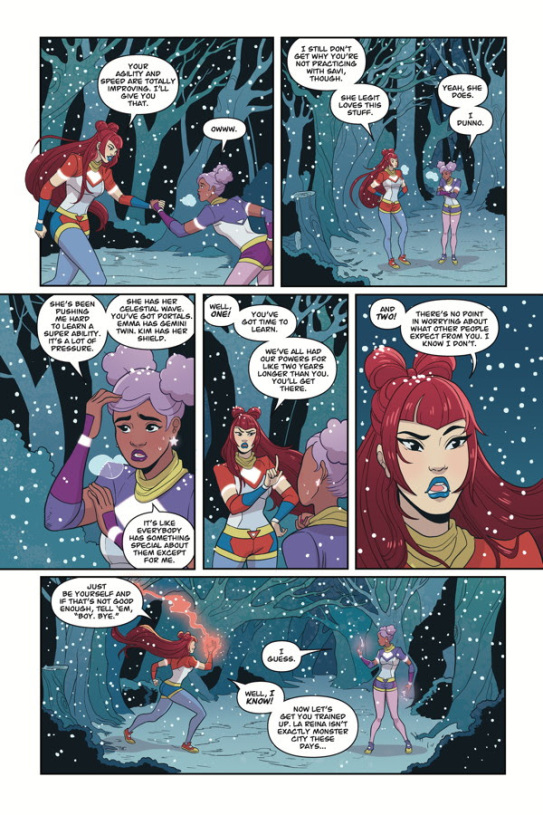 Paulina Ganucheau's art is fun and engaging. I find her art to be whimsical and fresh, and I enjoy seeing each page come alive with a strong sense of exciting energy. I also really enjoy the darker side to her art, focusing on the monsters and demons. Ganucheau balances these light and dark elements perfectly, with neither detracting from nor overshadowing the other. Each of Zodiac Starforce members have their own unique look and style, and I find it's effective in establishing a distinctive sense of identity with each of the girls. I also find that there is a manga art style evident within her drawings, reflected in some of the facial features and the action sequences, which is where we see the girls at their finest. The colouring, by Sarah Stern, is vibrant and colourful, and so much sparkles and glows on the page. I find her pastel colour palette the perfect accompaniment to these badass babes, as nothing beats seeing them kick-ass in pretty shades of candy.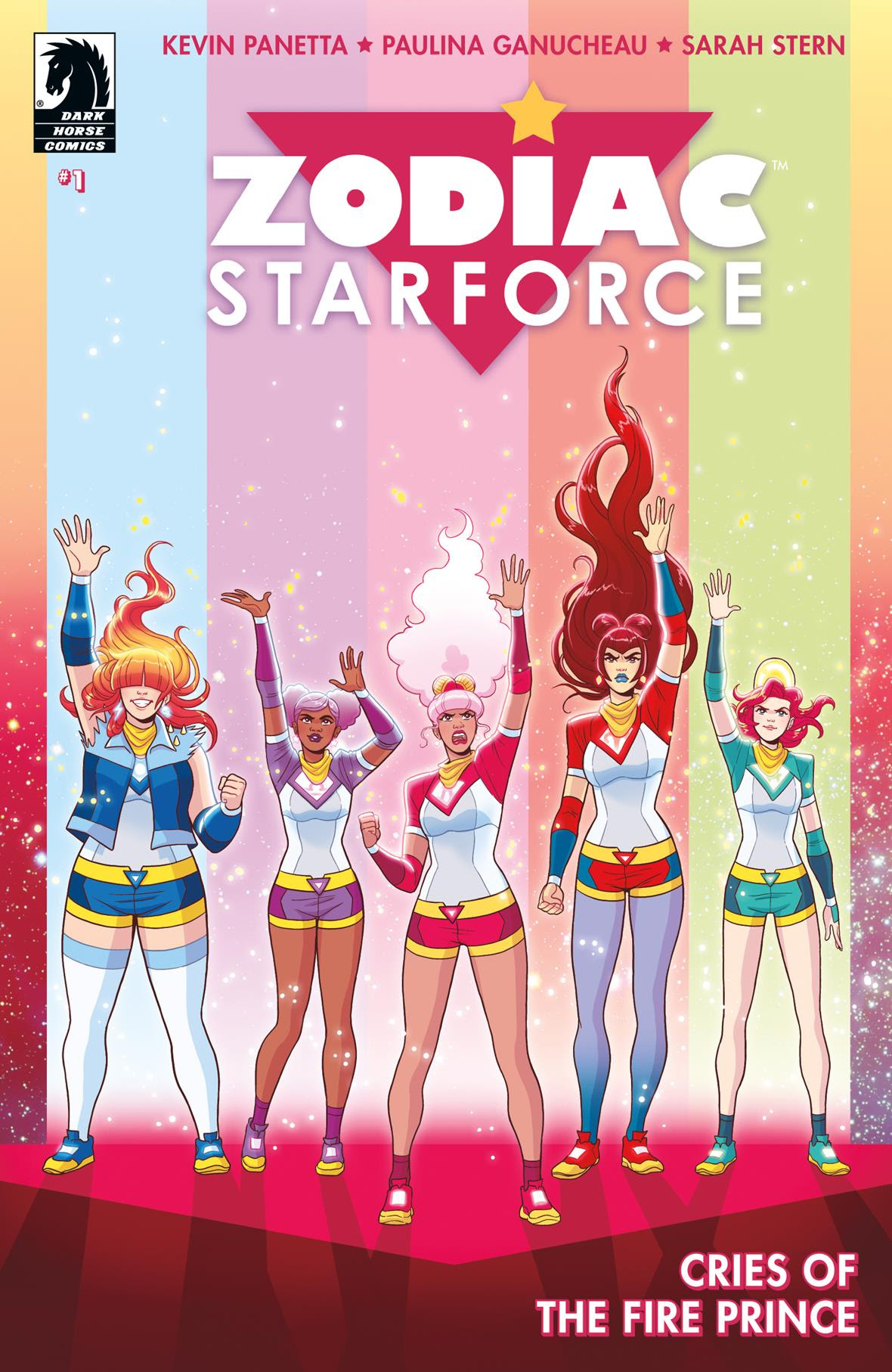 Overall, I love having these gals back. It's great to immerse myself in their lives and entertaining shenanigans again. Witty dialogue, combined with an engaging story and beautiful art, this is a great introduction to the new story arc. I'm curious to see where this new adventure will take them, and seeing how things will unfold. . If you missed seeing these girls as much as I did, do yourself a favour and grab a copy ASAP!
I'm giving this issue 4.5 out of 5 stars!
---
COMIC DETAILS
CREATIVE TEAM: Kevin Panetta, Paulina Ganucheau and Sarah Stern
PUBLISHER: Dark Horse Comics
PUBLICATION DATE: July 05, 2017
REVIEWER: Dana Folkard