Events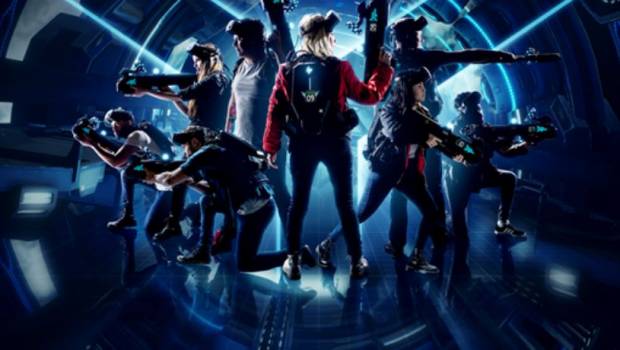 Published on November 16th, 2020 | by Adrian Gunning
ZERO LATENCY VR BRINGS FREE-ROAM VIRTUAL REALITY TO SYDNEY
Zero Latency VR, the world's largest Virtual Reality entertainment network, today announced its next free-roam Virtual Reality venue will open in Sydney on 1 December. This will be the sixth Zero Latency VR venue in Australia, joining the existing Brisbane, Gold Coast, Perth, Melbourne and South Melbourne venues.
The fastest growing free-roam Virtual Reality experience allows players to explore digital worlds with up to seven friends in VR without being restricted by any wires.
What to expect – Zero Latency VR
"We're excited for Sydney-siders to experience Zero Latency VR because we believe it is the ultimate realisation of what VR is capable of," said Zero Latency VR CEO Tim Ruse. "The new Sydney venue at 219 O'Riordan Street, Mascot will feature a 200 square metre VR arena for up to eight players to enjoy an immersive VR experience where they can freely move and explore a large virtual space as they would in the real world."
The Zero Latency VR experience requires players to wear a VR headset, strap into a backpack, and use a controller to interact with the virtual world they've chosen by physically moving around the play space and communicating with their friends via built-in microphones and speakers.
Additional hygiene measures have been introduced for visitors, including controlled group numbers (a maximum of eight per session) and vigorous sanitisation and disinfection of VR headsets, backpacks, earphones, microphones and controllers before each session.
"Zero Latency VR's safety and hygiene standards were already high before COVID-19, but we've taken extra steps in all our venues to ensure visitors will have an enjoyable, safe experience when they visit," said Ruse. "We've also adjusted the safety alarms in our games to keep players 1.5 metres apart throughout their experience, and our Game Masters have completed additional training in hygiene practices including temperature checks, sanitation processes, and using personal protective equipment."
Visitors can expect a wide range of experiences at the new Sydney venue, from surviving a zombie apocalypse, escaping a stranded space station or heading into the world of Far Cry 3 (coming 2021). Children and adults will find a game perfect for them at Zero Latency VR these holidays, including:
Undead Arena (Recommended Ages 13+): A reality TV show set in the apocalypse about surviving a zombie horde.
Singularity (Recommended Ages 13+): A sci-fi adventure where players must work together to escape a stranded space station taken over by robots.
Far Cry VR (coming 2021): In a collaboration with Ubisoft, players will return to the world of Far Cry 3 as they do whatever it takes to escape from Vaas and his henchmen.
Customers can book tickets now for opening day on Tuesday 1 December, with prices at $59 (Tuesday – Thursday) and $69 (Friday – Sunday). To book, please visit https://booking.zerolatencyvr.com/book-now/sydney/.
About Zero Latency VR
Zero Latency VR opened the world's first free-roam VR entertainment venue in 2015 and has grown into the largest free-roam virtual reality entertainment network on the planet today, making it accessible to millions worldwide. Zero Latency VR now has 45 venues in 22 countries and counting.