Events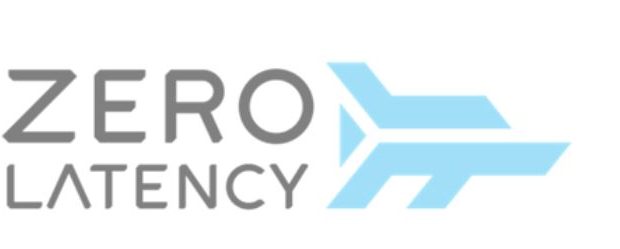 Published on October 6th, 2023 | by Adrian Gunning
ZERO LATENCY LAUNCHES OUTBREAK, THE MOST THRILLING AND ADVANCED FREE-ROAM VR ZOMBIE ADVENTURE EVER MADE
Zero Latency, the global leader in immersive entertainment and creator of the largest free-roam VR network in the world, is excited to announce the spine-tingling Outbreak, the most advanced free-roam VR zombie game ever made.
A thrilling zombie shooter adventure on a truly gigantic scale, Outbreak will have players battling through hordes of the undead, fighting for survival and racing against time to save humanity, with an epic boss battle finale unlike anything seen in VR before. With ultra-realistic zombies developed from motion capture of live actors and memorable, action-packed gameplay moments for up to 8 players across the largest VR gameplay arenas you've ever seen, you'll have over 2,000 square meters of world to explore.
"Outbreak is our most epic adventure yet, and we can't wait for everybody to play through this terrifying, exciting game that is unlike any other on the market," said Tim Ruse, CEO at Zero Latency. "Our dedicated development team has been hard at work on making Outbreak the most polished and thrilling experience possible. Building on our learnings from over 3 million games played across 7 experiences, we understand deeply what makes a great immersive adventure that treads the line between fear and exhilaration. We're so proud of what we've achieved and feel like this game is going to really blow people's socks off."
The story of Outbreak sees you embark on an adrenaline-fueled journey, where your team of soldiers must race against time to find a cure for the zombie virus. When the building is breached and the cure stolen, you'll need to navigate treacherous rooftops and engage in epic battles with the undead. Putting your skills, teamwork and determination to the test, the fate of the world is in your hands!
Zero Latency recently celebrated three million plays worldwide, with best-in-class technology ensuring that players can experience immersive worlds not available anywhere else. In physical large-scale spaces that are unrivalled in the free-roam VR industry, players have more freedom of movement and agency than ever before – without the need for backpacks, extra wires or other distractions.
Outbreak is now available at any of the 80+ Zero Latency locations across the globe, with players receiving a personalised video of their Outbreak experience after they play.
To find a Zero Latency location or book a ticket, head to https://booking.zerolatencyvr.com/book-now.
For more information about Zero Latency, go to https://zerolatencyvr.com/.