Events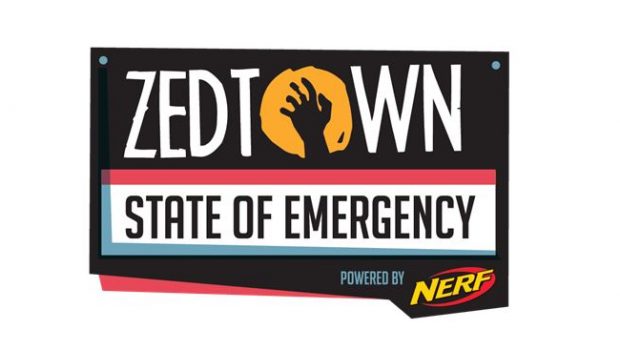 Published on March 27th, 2017 | by admin
ZEDTOWN: State of Emergency
Bigger, bolder, with more darts than your NERF blaster can handle. ZEDTOWN: State of Emergency will bring you face to face with Zombies in a four-hour epic battle to be the last human standing. Buddy up, form your squad, and join the waitlist now for the unmissable event of 2017.

The ZEDTOWN crew are pleased to announce their new partnership with TEG Life Like Touring and to bring ZEDTOWN: State of Emergency to Melbourne and Sydney this June and July respectively. Tickets for the event will go on sale soon and are guaranteed to sell out fast.  Secure your priority access to tickets by joining the Waitlist on Tuesday 28 March at 10am at http://premier.ticketek.com.au/shows/show.aspx?sh=ZEDTOWWAIT
Melbourne      late June
Sydney             early July
"The ZEDTOWN journey continues, from university events in our home town of Sydney, to crossing the border into Victoria and playing ZEDTOWN at Melbourne University and now our partnership with TEG Life Like Touring. Taking ZEDTOWN to a greater audience has always been our goal, one NERF dart at a time and now TEG Life Like Touring will help with greater fire power. With this new ZEDTOWN story, you can be part of the action. Come join us on the ZEDTOWN experience," said Andrew Garrick, COO ZEDTOWN.
"TEG Life Like Touring is so excited to partner with ZEDTOWN. We have learnt a great deal delivering other experiential events over the past 10 years and making ZEDTOWN Australia's biggest NERF battle will be a dream come true. Personally, I can't wait to pick up my blaster and chase down some Zombies," said Anton Berezin, Managing Director, TEG Life Like Touring.
"We are building a brand new native to iOS and Android ZEDTOWN App for you, the players. You will take control of your own game via the APP. Game day registration, real-time game stats, strategic alerts and communication with your squad will all be possible on your phone," said Shakeera Khan, CTO ZEDTOWN

What is ZEDTOWN?

ZEDTOWN is a giant game of real world zombie-themed tag. Players take up NERF toy dart blasters and fight for their life against hordes of vicious zombies. Over the course of an afternoon, as survivors are hunted down and tagged by zombies they become zombies themselves, spreading the virus and dooming humanity. It's up to the remaining survivors to hold out for as long as they can, and maybe escape ZEDTOWN.
More than just a game of running and blasting, ZEDTOWN is a truly interactive event that empowers players to create their own action and tell their own stories. A call-in radio station provides up-to-the-minute immersive colour and useful survival tips while our dedicated app helps survivors communicate and play the game. Social media streams offer real-time clues, commentary and a hub for fantastic player-driven storytelling. These elements combine to create a truly immersive zombie experience just waiting for the players to suit up and leave their mark.
"Over the last few years we've gotten to watch ZEDTOWN grow from a ridiculous afternoon with our friends into a nonsense factory of frankly startling proportions. This is a game for anyone who's ever asked themselves where they'd go and how long they'd survive in the zombie apocalypse. We're excited for the opportunity to introduce it to more players across more cities through more stories and to give it the kind of support that Anton and his team at LLC, and Hasbro, can provide," said David Harmon, CEO ZEDTOWN.
Melbourne      late June
Sydney             early July
Be first in line to buy tickets by joining the Waitlist at http://premier.ticketek.com.au/shows/show.aspx?sh=ZEDTOWWAIT