Interviews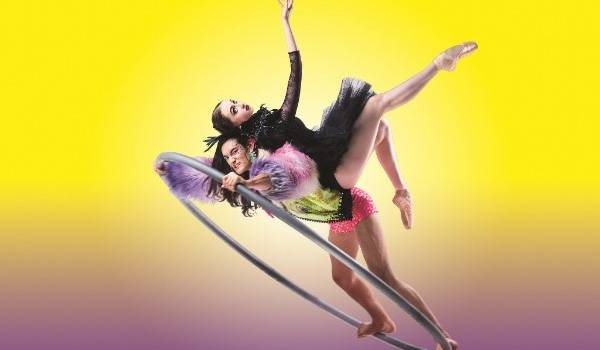 Published on June 11th, 2018 | by Admin
Zebastion Hunter and Meredith Kitchen Interview (Le Sacré)
We talk to two of the co-directors of Le Sacré, Zebastion Hunter and Meredith Kitchen about the joint production with NICA (National Institute of Circus Arts) and The Australian Ballet School. Le Sacré references elements from modern life drawn from electronic dance culture, fashion shows, beauty pageants and talent shows.
Tell us how the collaboration between NICA and the Australian Ballet School (ABS) came into existence?
The National Institute of Circus Arts and The Australian Ballet School are both part of the Arts8 (the Australian Roundtable for Arts Training Excellence) elite performing arts training institutes funded through the Department of Communications and the Arts under Prime Minister and Cabinet. We met Simon while attending an Arts8 conference and creative development workshop and instantly connected through our shared desire of making a collaborative work.
Could you tell us a little about Le Sacré and what audience members can expect?
A celebration of dance and circus combined together in an innovative fashion. We have worked to explore themes and narrative of a pre-existing ballet and how they are reflected in the modern lives of our performers. Aerialists climb above elegant dancers as they glide across the stage in various unique choreographic explorations. These dancers skip through ropes as circus artists tumble around them. Their grace, strength and flexibility is intertwined with the intensity and risk of circus.
Where did the inspiration of Le Sacré come from?
Our original vision was inspired by the narrative of the well-known 1913 work, Rite of Spring. We wanted to explore how the narrative could be interrogated with the dramaturgical elements inherent in both forms while framing it through scenography of the modern era. The concepts of sacrifice, oppression, sadness, and joy were workshopped in the studio and contributed to the final narrative and form of the Le Sacré.
What was the biggest challenge in creating Le Sacré?
With a cast of 44 performers adhering to two very different, but equally demanding schedules was at times challenging to coordinate rehearsal time together and required the students volunteer some holidays and week nights to bring the show to fruition. Artistically our biggest challenge was to creatively develop a work that was cohesive, coherent and combined the forms in a way that put both in their best light. Additionally it was exciting to develop a modern soundtrack of various sourced music that helped to support the style and narrative of the new work.
Most rewarding?
The most rewarding part of the process has been to see the development of our emerging artists as they learn and grow from experiencing and each other's unique and highly disciplined physical art forms.
How did the students of NICA react when they heard they would be working with students from the ABS?
The students were extremely excited and nervous to see how this brave new work would come together. As the ballet students volunteered to participate in this project, we assumed that approximately 12 would sign up. We were overwhelmingly delighted when all 26 students of Level 7 agreed to come onboard. There have been some wonderful interactions between the students over the creative process and we can't wait to see them come to life and perform the work.
What do you think sets Le Sacré apart from other shows in Australia and the world?
The responsiveness to a pre-existing ballet; circus does not traditionally have a repertoire of works to draw from in creation, every show is a new devised performance specific to the creator or company. We are strongly inspired by our adherence to creating a narrative in performance. Together we bring a wealth of knowledge in ballet, contemporary dance, dance theatre, physical theatre, and circus that makes this work truly a pluri-disciplinary experience. The various design elements are firmly rooted in the dramaturgy of the performance and highly considered. This is rare as a current circus trend and something we continue to bring to each new production.
Can you walk us through the training of Le Sacré?
The directorial team prepared their artistic vision for the rehearsal period in advance. In isolation we developed independent material that related to themes within the work. We then brought these together during our creative development week within the school holidays. This week was our chance to splice together the various scenes and generate new material altogether as an ensemble. We have continued to rehearse and refine in isolation while keeping in contact. In the past couple of rehearsal weeks we have reunited for short periods of time and pieced together the work with the entire team.
Lastly, do you think we will see more collaborations between NICA and the ABS?
In 2017, we worked on a collaborative production with NIDA (National Institute of Dramatic Arts). This year we had the opportunity to work with The Australian Ballet School.
We have many exciting collaborations with various schools from within the Arts8 in planning for the future. As part of these initiatives we hope to realise another project with The Australian Ballet School in the coming years.
For more information, please visit http://www.nica.com.au/
Gallery