Comics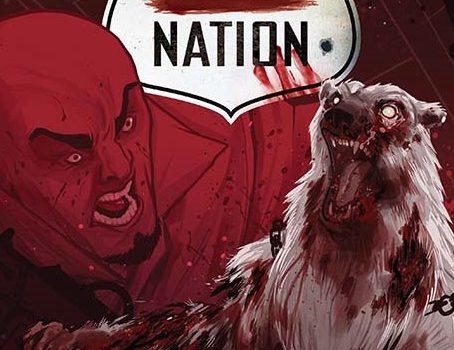 Published on July 19th, 2017 | by Lyla Saudi
Z Nation #4 Comic Book Review
Summary: Not all zombies aboard the 'Empress of the Seas' are exactly human...
Zombie mayhem is about to be unleashed aboard the 'Empress' cruise ship, where military Specialist Israel Johnson and Private Eddie Cutter are currently being held against their will – in the fourth instalment to the Z Nation comic book series written by Craig Engler and Fred Van Lente and based on the popular SyFy television series of the same name.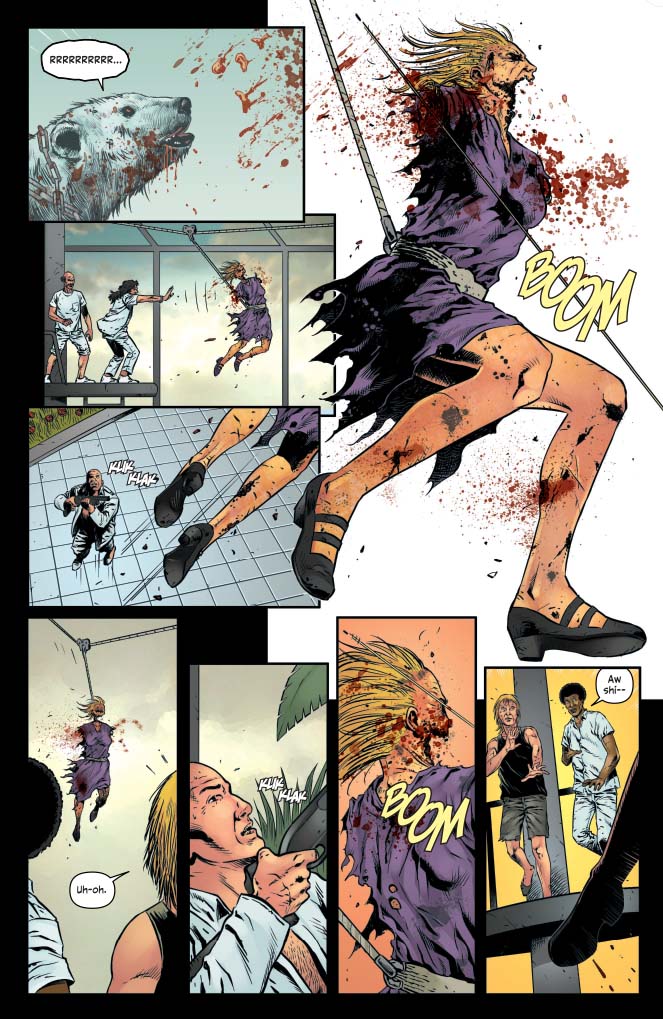 Johnson and Cutter are pretty much screwed. Their mission to steal back the food substitute 'Soylent Z' has failed miserably. They have been caught and are now captives of the mutinous crew of the 'Empress of The Seas'. And the Captain, well, he is looking forward to inflicting all sorts of torture on Johnson… after he is done feeding one of his pet zombies.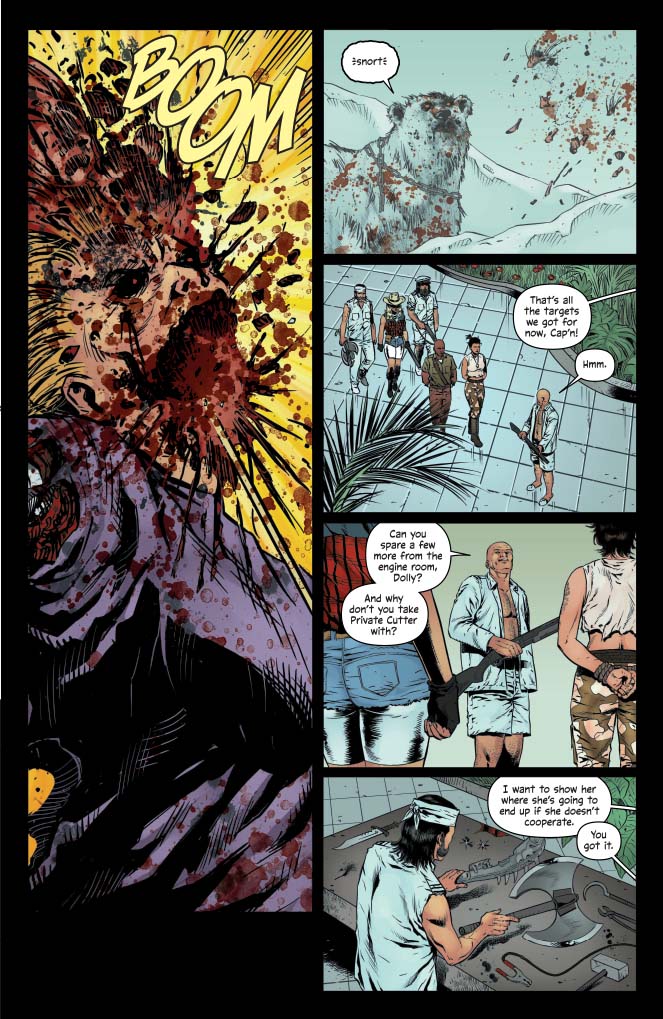 Writing and Artwork
This issue will have you swiftly turning pages as it is the most action packed of the series. The pacing is fast and engaging, never leaving you with a boring moment, especially when there is a zombie polar bear thrown into the mix (and possibly a whale, yes a zombie whale). The dialogue is still humorous and dark, with good flow between the characters. There is still no character development for our two main heroes, but that is ok, because I am more interested in the 'bad guys' and their evil plans than I am in the 'good guys' and their moral compass at this point.
The artwork continues to be the star and the main driving force for my engagement with each issue. Although not overly detailed, it conveys the story through the use of inventive panel compositions, vibrant (and gory) colour pallets, swift movements of characters, and bizarrely illustrated backgrounds and scenarios.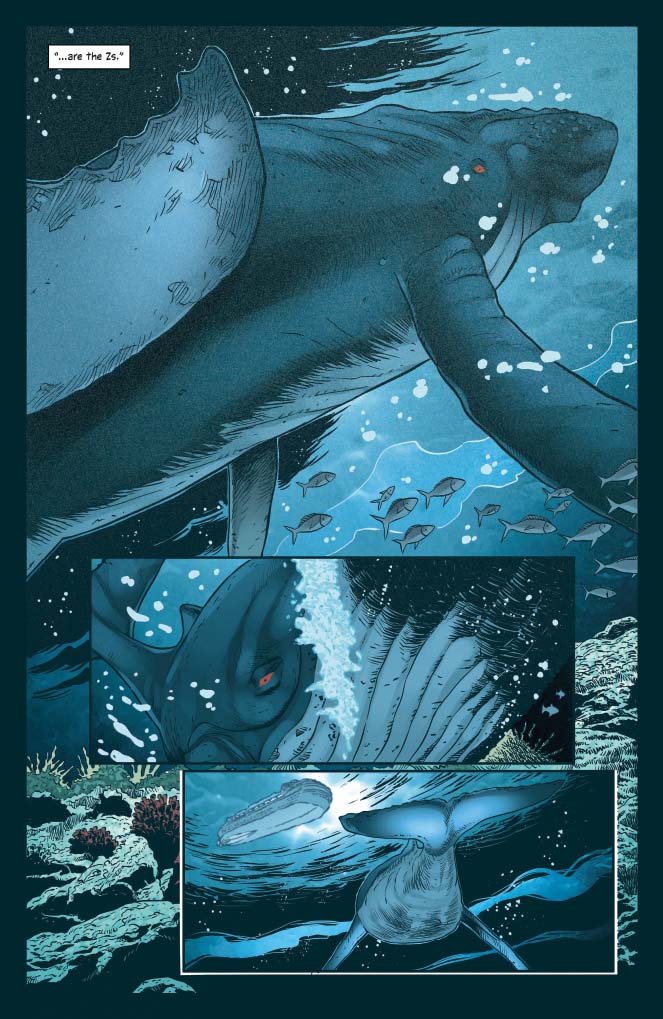 Final Thoughts?
This issue presents fast moving zombie action and definitely features Z Nation's signature blend of horror, humour, and heart. And with only two issues left to conclude this miniseries, I have no idea how it is going to end, but I am looking forward to finding out.
Comic Details
Title: Z Nation
Issue: #4
Publisher: Dynamite Entertainment
Writer(s): Craig Engler & Fred Van Lente
Art: Edu Menna
Genre: Horror
Rating: Mature
Publication Date: July, 2017
Format: Comic Book, FC, 32 pages, miniseries