Comics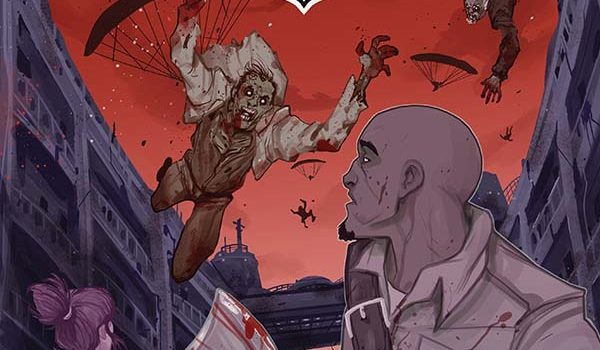 Published on June 22nd, 2017 | by Lyla Saudi
Z Nation #3 Comic Book Review
Summary: Eddie and Israel have a chance to steal back the food substitute Soylent Z, must they must hurry if they want to get off the cruise ship alive.
Do not negotiate with terrorists, unless, those terrorists are the deprived remnants of the U.S. Navy, are about to board your ship, and are armed with a hoard of gnarly and very hungry zombies in Z Nation #3 – the third instalment to the six part miniseries written by Craig Engler and Fred Van Lente.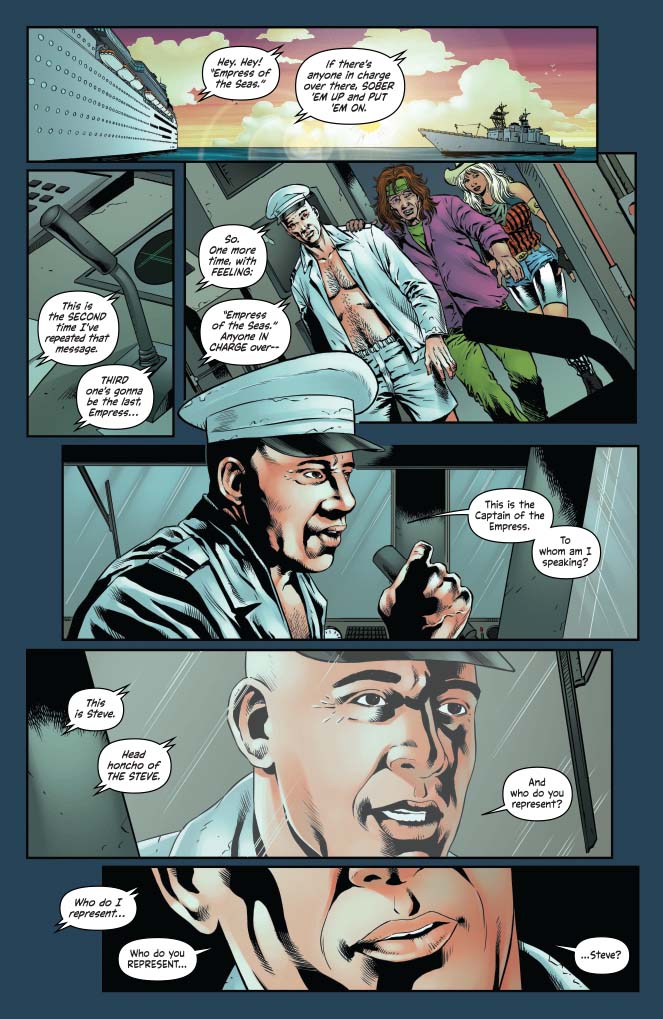 Military Specialist Israel Johnson and Private Eddie Cutter find themselves caught between two warring factions, both of whom happen to be completely insane; the manic crew of the U.S. Navy led by 'The Steve', and the crazed ex-crew  of the cruise-liner ship 'The Empress'. And when unsuccessful negotiations over who takes control over the food substitute 'Soylent Z' results in violent casualties, Israel and Cutter decide that their best course of action is to steal the Soylent Z and to steal it quickly. But what they don't realise is that the Navy have a secret weapon up their sleeve, one that will make zombies rain from the sky, and not everyone will make it out alive.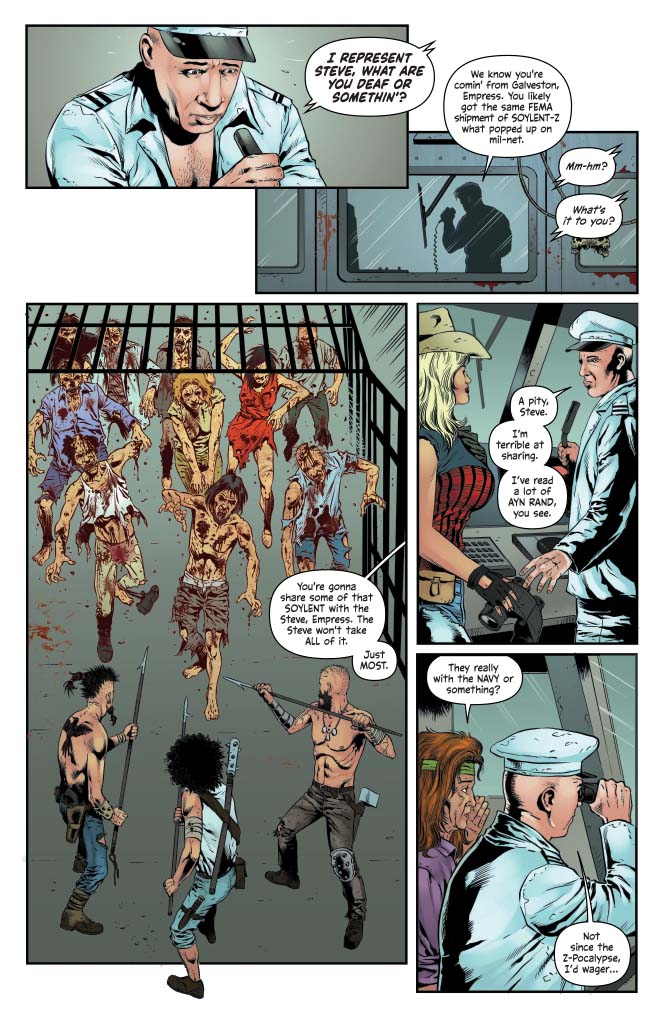 Writing & Artwork
This issue is a fast paced one, full of action, deception, and zombie gore (it is a comic about zombies after all). The dialogue is witty, funny, and quirky, flowing well between the characters. I enjoyed the introduction of 'The Steve' and his crew, and the creative way they attack 'The Empress'. But, as we are halfway through the miniseries I am not really fussed at this point who lives or who dies, as this issue has fallen short again in the character development department.
The art work is the heart of this issue as it gives life to the scenes and characters through movement, body language and gory details. Each page offers a mix of splash pages rolling off the page, overlapping panels that enhance the intensity of scenes, and characters extending over the borders to become the main focus on the pages. The zombies more or less look the same and aren't overly personalized but the standout was definitely 'The Steve' whose presence set the crazed tone throughout the book. The colours are vibrant with a focus on blues, reds, and oranges, and the cover art is engaging and definitely reflects the content within this issue.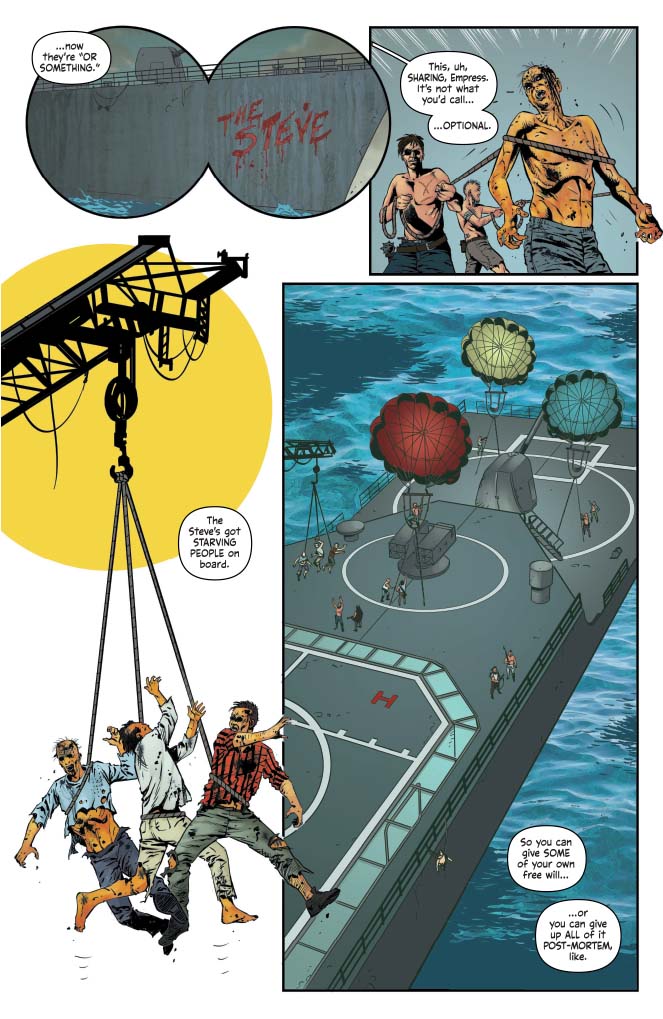 Final Thoughts?
It is half way through the miniseries and I feel it is time to make the reader understand why they should be invested in the main characters. I love the action, the zombies, the enemies, but I feel there are a few elements missing (including the tug on the heart strings) that are needed to push this series to the next level.
Comic Details
Title: Z Nation
Issue: #3 – Sea of Death
Writer: Craig Engler & Fred Van Lente
Art: Edu Menna
Colours: Sal Aila
Publisher: Dynamite Entertainment
Genre: Horror
Rating: M (Mature)
Publication Date: June, 2017
Format: FC, 32 pages, Comic Book