Comics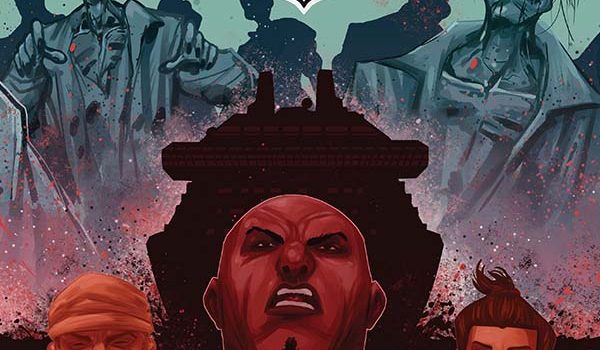 Published on May 17th, 2017 | by Lyla Saudi
Z Nation #2 Comic Book Review
Summary: Israel Johnson and Edie Cutter continue their mission for the retrieval of the Soylent Z.
As the world around them descends into starvation and chaos, military specialist Israel Johnson and Private Edie Cutter find themselves trapped aboard a cruise ship that has been turned into a floating zombie fortress. But it isn't the zombies that they need to be worried about in Z Nation #2, written by Fred Van Lente (Marvel Zombies, G.I. Joe) and Craig Engler (Co-Creator of the popular SyFy television series Z Nation).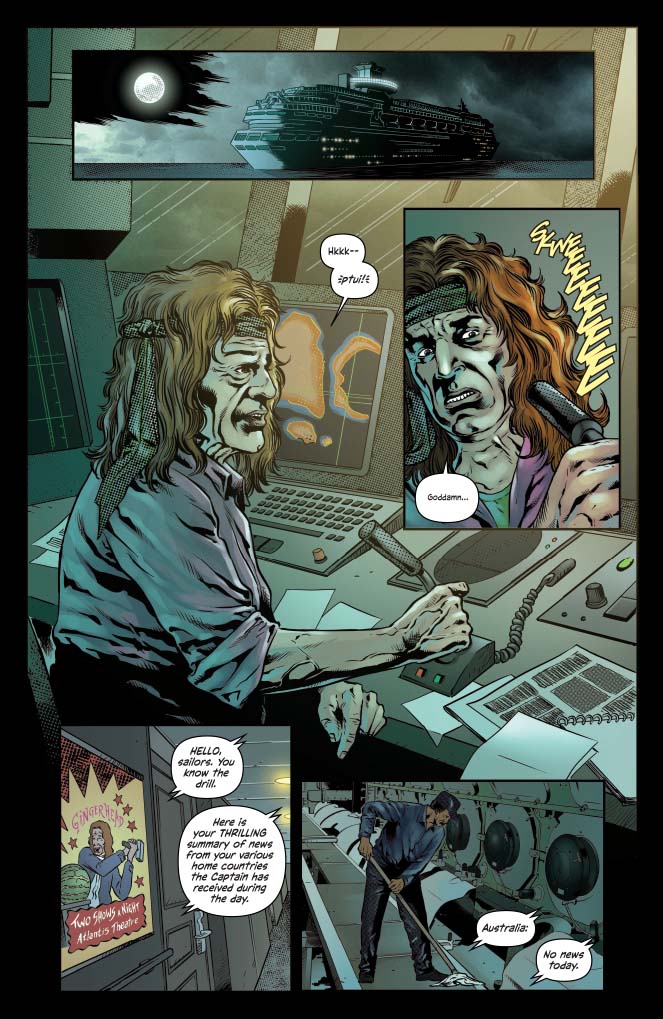 Any passenger would happily spend their holidays sailing the seas from destination to destination onboard a luxury cruise ship with five star service. That is, except for the passengers on the 'The Empress of the Seas'. After crying mutiny the crew have taken control of all aspects of the ship, including turning the passengers (and zombies) into their personal servants.
With a stash of the increasingly valuable food substitute Soylent Z on board, National Guards Johnson and Cutter are on a mission to retrieve it for the remaining survivors hiding in Fort Benning. Stealing back the Soylent Z will be easy enough, but navigating it off the ship in the middle of the ocean with a sadistic crew on board will be much harder… oh, and they are not the only ones after the food.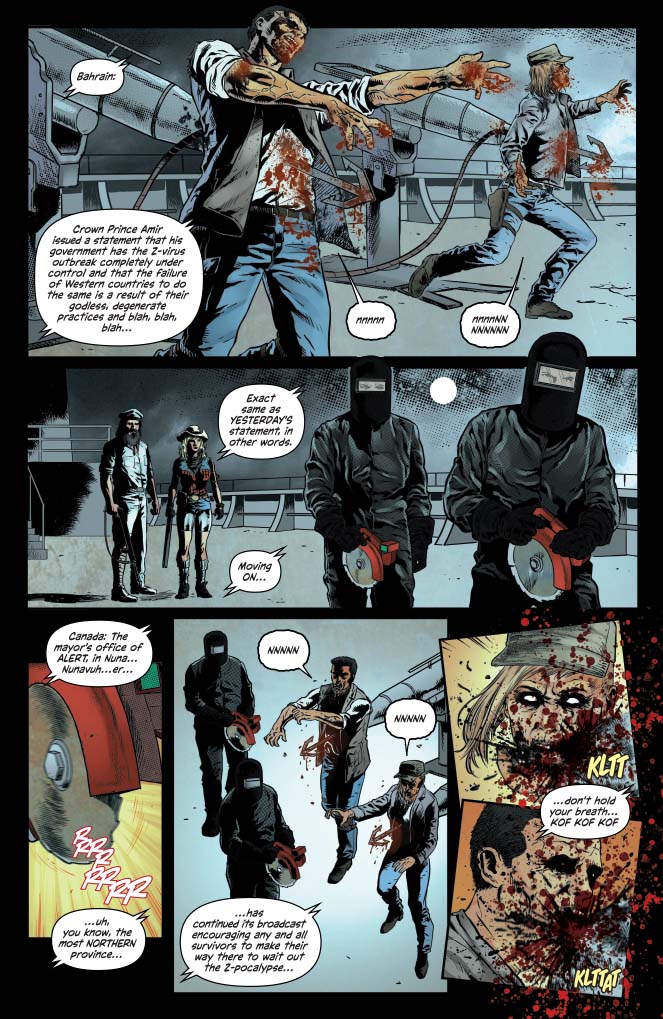 Writing & Artwork
Z Nation #2 picks ups where Z Nation #1 left off, and the consistency in writing style, with both issues opening with 'news from around the world', is appreciated. There are some tense moments especially between Israel and Edie, but I feel they would benefit from further character development so that a stronger relationship can be formed between them and the reader. The crazed and sadistic crew is an excellent addition to the storyline, making for a great edge for the reader, and I hope Fred Van Lente and Craig Engler can explore them more in future issues.
The art is great! Full of gore, interesting panel compositions and rich colours to showcase the dark vibe of each scene. Faded lettering is used again to detail when characters are whispering which is a nice artistic touch. The characters facial expressions and movements are more detailed in this issue which helps capture the mood and feel of the story.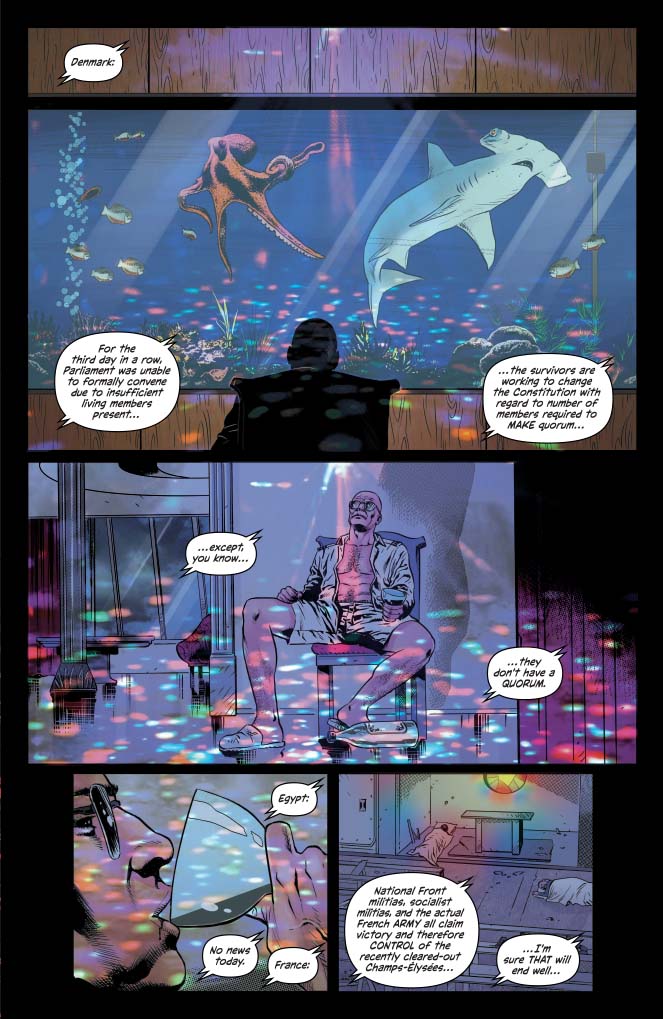 Final Thoughts?
More character development will turn this six part mini series into a really interesting story. With great art and good writing twists and turns, this issue will keep you engaged. It neatly pays more attention to 'the bad guys' (which are great) rather than the zombies, so that the zombie theme isn't overdone.
Comic Details
Title: Z Nation
Issue: #2 – Sea of Death
Publisher: Dynamite Entertainment
Writers: Craig Engler & Fred Van Lente
Art: Edu Menna
Genre: Horror
Rating: Mature
Publication Date: May, 2017
Format: FC, Comic Book, 32 Pages