Events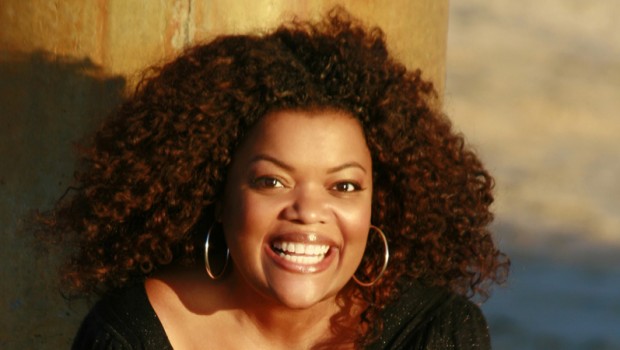 Published on July 4th, 2014 | by admin
Yvette Nicole Brown, star of cult TV show Community, takes over Oz Comic-Con Twitter
When: Friday 4th July, 5.30pm – 6pm (AEST)
Where: @OzComicCon, #OCCchats
Fans of cult TV show Community, get out your smartphones – Yvette Nicole Brown (@YNB), AKA Shirley Bennett, will be taking over Oz Comic-Con's Twitter account from 5.30pmto 6pm today, Friday, 4th July.
Yvette Nicole Brown is in Australia for pop culture extravaganza Oz Comic-Con Melbourne, which takes place from 9am to 6pm on Saturday 5th and Sunday 6th July at the Royal Exhibition Centre.
Community fans can tweet their questions to @OzComicCon with the hashtag #OCCchats and Yvette will endeavour to answer as many questions as she can.
Community is a cult US TV series based at a community college in fictional Greendale, Colorado. The series initially ran for five seasons on NBC and was cancelled in May, but a voracious online campaign (rallying cry: six seasons and a movie!) lead to a sixth season recently being commission by Yahoo! Screen.
Oz Comic-Con is the only place to be in Melbourne this weekend to see Yvette Nicole Brown and other cult TV stars, such as Kristian Nairn (Hodor) and Daniel Portman (Podrick Payne) from Game of Thrones, Richard Dean Anderson (MacGyver and Stargate SG-1) and Jennifer Morrison (Once Upon A Time). Tickets are available through Showclix (www.showclix.com/events/18185) or on the door. Plus, children ages 12 and under can enter for free all weekend with a paying adult. For more information visit www.ozcomiccon.com.
TWITTER – http://www.twitter.com/OzComicCon or #OzComicCon
FACEBOOK – http://www.facebook.com/OzComicCon
INSTAGRAM – http://instagram.com/ozcomiccon