Games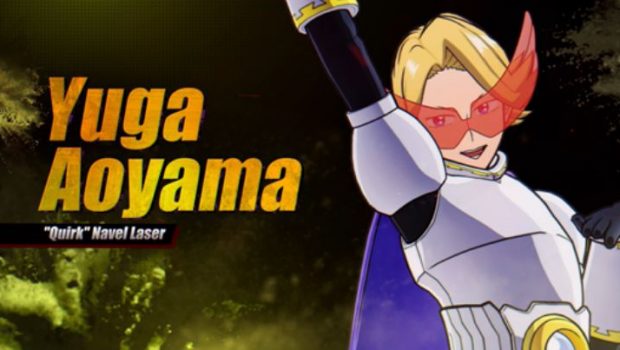 Published on May 20th, 2022 | by Adrian Gunning
Yuga Aoyama joins the fight today in MY HERO ONE'S JUSTICE 2!
There's more than shiny hair and unstoppable twinkling to Yuga Aoyama. The dazzling student of Class 1-A is here to win the fight, but can his stomach take the hit? His trusty belt channels his powerful quirk Navel Laser into a blade or a ray capable of sending his opponents flying. Watch out for the landing!
Yuga Aoyama is the fifth and last DLC character of the Season Pass 2 of MY HERO ONE'S JUSTICE 2. This concludes the second season pass of the game. Each DLC character is available as part of the Season Pass or can be purchased separately.
A demo is also available on PS4, Xbox One, Nintendo Switch and PC, giving you access to the beginning of the game in "Story Mode" and to "Free Battle" with six characters from the roster.
For more information about MY HERO ONE'S JUSTICE 2 or other Bandai Namco Europe products, please visit our website or follow us on Facebook or Twitter, or subscribe to our YouTube channel.