Films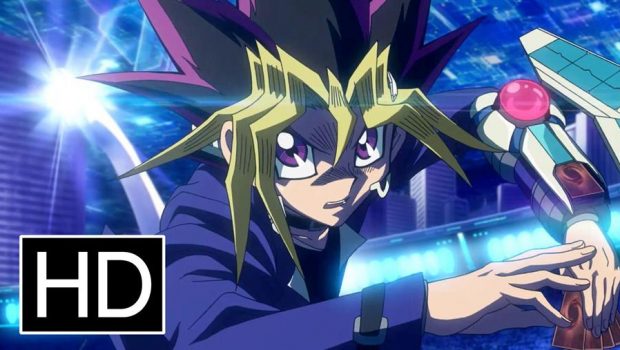 Published on December 16th, 2016 | by admin
Yu-Gi-Oh! THE DARK SIDE OF DIMENSIONS
Madman Entertainment has formed an alliance with 4K Media Inc., the Konami Digital Entertainment, Inc. subsidiary that manages the global Yu-Gi-Oh! brand outside of Asia, to bring the highly anticipated Yu-Gi-Oh! THE DARK SIDE OF DIMENSIONS movie to cinemas across Australia and New Zealand for a limited theatrical run, beginning February 2, 2017

In Yu-Gi-Oh! THE DARK SIDE OF DIMENSIONS, the stakes have never been higher; the rivalries never as fierce; and the risks never so great. One wrong move – one card short – and it's game over for good!
A decade in the making, Yu-Gi-Oh! THE DARK SIDE OF DIMENSIONS features new designs and an all-new story from Kazuki Takahashi, creator of the global Yu-Gi-Oh! phenomenon. His masterful tale features the long-awaited return of some of Yu-Gi-Oh!'s most beloved characters, including Yugi Muto, Seto Kaiba and their faithful friends Joey Wheeler, Tristan Taylor, Téa Gardner and Bakura. It's the most highly anticipated re-YU-nion ever!
"We think anime fans of all ages will really enjoy Yu-Gi-Oh! THE DARK SIDE OF DIMENSIONS", said Tim Anderson, Managing Director at Madman Entertainment. "We are thrilled to be bringing the film to Australia and New Zealand. Our strong links in the anime community, along with our proven track record with specialist theatrical content, make Madman the perfect partner for this release."
"Australia and New Zealand are such strong markets for Yu-Gi-Oh! and 4K Media is happy to work with Madman to introduce this engaging and action-packed movie to the next generation of Yu-Gi-Oh! fans," said Kristen Gray, Senior Vice President of Operations and Business & Legal Affairs at 4K Media. "In this new movie, Kazuki Takahashi, the original creator has Yugi and his friends reunited and set for more adventures in this latest chapter."
Tickets will go on-sale in January 2017 and select theatres will be giving away an exclusive mystery Yu-Gi-Oh! THE DARK SIDE OF DIMENSIONS trading card while supplies last. 
In addition to the Yu-Gi-Oh! TRADING CARD GAME, video games and feature films, the brand also includes the Yu-Gi-Oh! animated franchise, with over 700 episodes spanning from the first series "Yu-Gi-Oh!" DUEL MONSTERS, followed by "Yu-Gi-Oh! GX", "Yu-Gi-Oh! 5D's", "Yu-Gi-Oh! ZEXAL" and "Yu-Gi-Oh! ARC-V." 
For more information about Yu-Gi-Oh!: THE DARK SIDE OF DIMENSIONS visit – yugiohmovie.com.