Games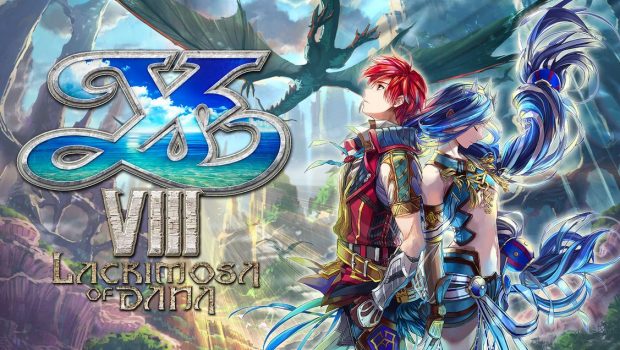 Published on August 31st, 2017 | by Admin
YS VIII: LACRIMOSA OF DANA DEMO IS NOW AVAILABLE FOR PS4™ + PS4™/STEAM® EXCLUSIVE CONTENT!
NIS America is pleased to announce that the Ys VIII: Lacrimosa of DANA demo for PlayStation®4 is now available for both NA and EU regions, as well as a new Exclusive Content Trailer for PS4™ and Steam®! The Exclusive content trailer introduces a new difficulty, Inferno mode, a deeper story line of Dana's past, new dungeons introducing never-before seen monsters, and two new forms for Dana, Luminous and Gratika, that change her battle attribute. 
About the game:
Ys returns with a brand new adventure for the first time in 8 years! Adol awakens shipwrecked and stranded on a cursed island. There, he and the other shipwrecked passengers he rescues form a village to challenge fearsome beasts and mysterious ruins on the isolated island. Amidst this, Adol begins to dream of a mysterious blue-haired maiden living in an unknown world. Join Adol as he unravels the riddle of the cursed isle and the blue-haired maiden Dana in Ys VIII: Lacrimosa of DANA! 
About the demo:
The Ys VIII: Lacrimosa of DANA demo begins with Adol and his trusty companions, Laxia and Sahad, in a remote part of the Isle of Seiren. Players will learn how to swap characters in order to take advantage of enemy weaknesses, battle against two bosses using techniques as "Flash Guard" and "Flash Dodge," and even try out cooking skills to craft usable items. With five difficulties to choose from (Easy, Normal, Hard, Nightmare, and Inferno), players will be able to find the perfect challenge for this upcoming full release of Ys VIII: Lacrimosa of DANA! 
Ys VIII: Lacrimosa of DANA will be coming to Australia and New Zealand on September 22 15 for PlayStation®4 and PlayStation®Vita as both a physical and digital release, as well as digitally on Steam® (Windows).