Blu-ray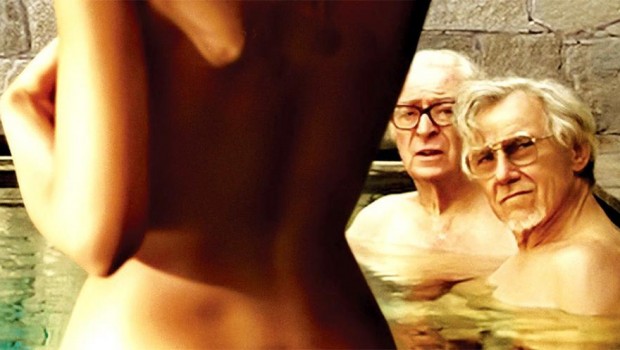 Published on March 15th, 2016 | by admin
Youth­ April 28, 2016
Universal Sony Pictures Home Entertainment is releasing Youth – available to own on Blu-ray™ with Ultraviolet™, DVD & Digital from April 28, 2016.
Starring Academy Award® Winner MICHAEL CAINE (Interstellar, Kingsman: The Secret Service) and Academy Award® Nominee HARVEY KEITEL (The Congress, Moonrise Kingdom), Youth explores the lifelong bond between two friends vacationing in a luxury Swiss Alps lodge as they ponder retirement. Featuring a stellar cast including Hollywood legend JANE FONDA (Monster-In-Law, This is Where I Leave You), RACHEL WEISZ (The Constant Gardner, The Deep Blue Sea) and PAUL DANO (12 Years A Slave, Looper) and directed by Oscar® Award Winner PAOLO SORRENTINO (The Great Beauty, Il Divo).
Fred (Caine) and Mick (Keitel) are two old friends on vacation in an elegant hotel at the foot of the Alps. Fred, a successful composer and conductor, is now retired and has no plans to resume his musical career despite the urging of his loving daughter Lena (Weisz). Mick, a film director, is still working and is intent on finishing a screenplay in what may be his last important film for his muse Brenda (Fonda).
While Mick scrambles to finish his screenplay, Fred receives a unique invitation that could make him resume his musical career and conduct once again. As the two good friends contemplate retirement and reflect on their past, each finding that some of the most important experiences can come at any time – even later – in life.
Featuring an array of stunning performance by Hollywood legends, Youth is a beautifully crafted study of age, memory, love and yearning. Nominated for an Oscar® and two Golden Globes®.