Blu-ray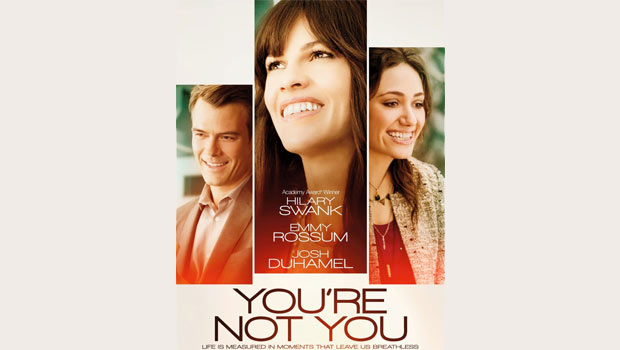 Published on April 26th, 2015 | by Andrew Bistak
You're Not You Blu-ray Review
Summary: The stars of the film are definitely Swank and Rossum who really take the viewer on a very memorable and emotional journey from start to finish
You're not You
Director – George C. Wolfe
Actors – Hilary Swank/Emmy Rossum/Josh Duhamel/Stephanie Beatriz/Jason Ritter/Julian McMahon/Ali Larter/Andrea Savage
Film Genre – Drama
Label – Pinnacle Films
Audio – English (DTS-HD 5.1)
Aspect Ratio – 1.78:1
Region Coding – B (Blu-Ray)
TV Standard – PAL
Rating – M
Year of Release – 2014
Primary Format – Movies/TV – Blu-Ray
Reviewer – Andrew Bistak
Directed by George C. Wolfe, You're Not You is the powerful story about a classical pianist in her late 30's who is diagnosed with the degenerative disease ALS (Amyotrophic Lateral Sclerosis) or Motor Neurone Sisease (MND) as known in Australia that gradually kills neurons. Once diagnosed, the average survival from onset is around three to four years and this powerful drama takes us on that journey so make sure you have your tissues ready.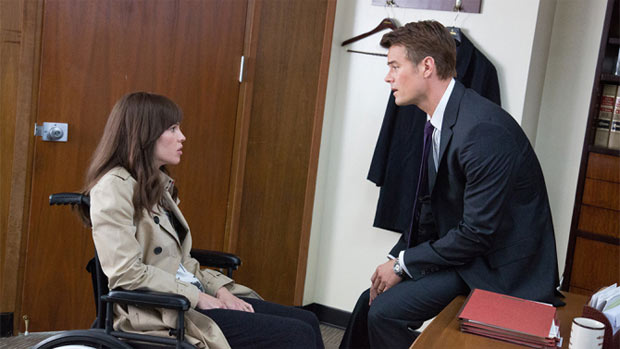 Wolfe commences the story by highlighting the perfect life of Kate (Hilary Swank) and her husband lawyer Evan (Josh Duhamel) who are both very successful and have their entire lives ahead of them. However very early on, we discover that something is wrong with Kate and when she accidentally drops something in the kitchen, she realises that something is not quite right which is compounded during a dinner party with her friends when she fails to find the right notes on the piano.
Once diagnosed, the film skips to when Kate is wheelchair bound and is heavily reliant on her husband for care. Things come to a head when Kate fires her personal carer and advertises for a new which is where a young college student called Bec (Emmy Rossum) becomes her new caregiver, even though she has no experience. Kate sees something special within Bec that she is fast losing and even though her new carer is definitely not the right fit, she persists and teaches Bec the things she needs to do.
They soon form a special relationship that borders on a mother/best friend bond and when Kate discovers that her husband is having an affair, things go from bad to worse very fast. Unfortunately while this occurs, Bec is persistent and continues supporting Kate as this the only thing in life that she has ever done to really help another person. Through their ups and downs, they manage to share their emotions and give each other the much needed support that they both need.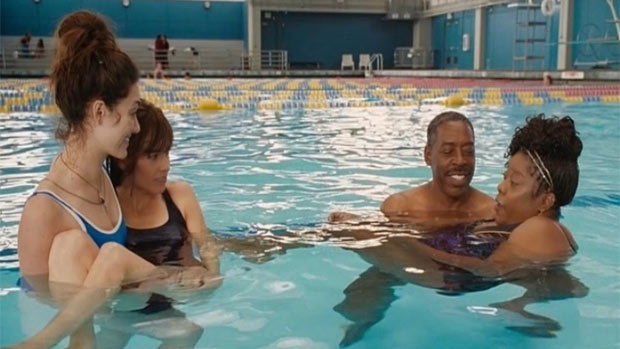 Even though this movie is a rollercoaster of emotions, there's also some very powerful scenes watching the friendship of Kate and Bec bloom like when Kate gets her Porsche wheelchair and races around the supermarket or when they meet a special couple at a pool with one of them suffering from spinal injuries. When they return to their house for drinks, it is also the first time that Kate tries marijuana which is quite an amusing yet touching scene.
With that said, You're Not You is a very powerful movie that really tugs at your emotional heartstrings, given we see the fast decline of Kate who is played exceptional well by Hilary Swank. It's quite sad seeing this  women go through all the stages of MND to eventually losing her voice. Then you have Emmy Rossum as this young soul who is filled with life but has made quite a few mistakes along the way when it comes to alcohol and men. Rossum just glows throughout the entire film and really adds to the amazing story of this friendship. Needless to say, both actors are quite extraordinary and really add an element of depth and realism to this powerful story. Josh Duhamel plays the husband well who is caught between the wife he once loved to the person she has become.
Final Thoughts?
You're not You is a beautifully presented movie that is well acted and directed which highlights this degenerative disease well. The stars of the film are definitely Swank and Rossum who really take the viewer on a very memorable and emotional journey from start to finish that easily makes this one of the best films that I have seen in 2015.
Recommended!