Games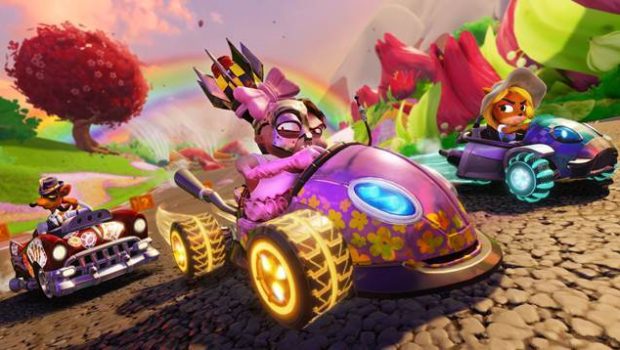 Published on December 13th, 2019 | by Alex Novus
Your Christmas Gift Guide thanks to PlayStation Australia!
PlayStation Australia have put together some top picks for this Christmas! So if you have a gamer in the family, Playstation have something for everyone!
HARDWARE MUST-HAVES

PlayStation®4 Pro
With dynamic 4K gaming, entertainment experiences and a wealth of gaming possibilities available, gift your loved one the very best gaming has to offer with the PS4 Pro.
Playstation VR
For the best living room entertainment accessory, give the gift of PlayStation VR, powered by PlayStation 4. Dive into a whole new reality with this bundle, including a headset, PlayStation Camera and 5 games: PlayStation®VR Worlds, The Elder Scrolls V SkyRim®VR, Astrobot Rescue Mission™, Resident Evil™7 Biohazard and Everybody's Golf™VR.
SOFTWARE MUST-HAVES
Death Stranding
From legendary game creator Hideo Kojima comes an all-new, genre-defying experience for PlayStation 4. Brave a
world utterly transformed by the Death Stranding. Carry the disconnected remnants of our future and embark on a journey to reconnect the shattered world one step at a time.
Call of Duty Modern Warfare
Take on the role of lethal Tier One operators in Activision's epic reimagining of the iconic Modern Warfare series! The biggest free content drop in Call of Duty history begins on December 3rd.
Spider-Man
Starring one of the world's most iconic superheroes, swing into Marvel's Spider- an this festive season! From skyscraper web-slinging and parkour flips to new combat and blockbuster action, it's a Spider-Man experience unlike any you've had before.
FIFA 20
EA's newest addition to the famous football franchise with the new game mode Volta, FIFA 20 is the perfect present for every gamer this Christmas.
GIFTS FOR KIDS
DualShockController 4
PlayStation's most comfortable, intuitive controller ever designed makes the perfect stocking filler! Choose from the wide range of designs – such as Berry Blue, Copper and Blue Camouflage – to suit any personality and taste.
Concrete Genie
Pick up your magic paintbrush and start painting the abandoned town of Denska back to life in this touching actionadventure, exclusive to PS4.
Crash Team Racing
Start your engines with and play exclusive retro content with Crash Team Racing on PS4. Battle off against friend
and family in this racing classic!
Medieval
Grab your sword, don the armour, earn your place as a true undead hero and relive the fan favourite adventure, made from the grave up for PlayStation 4.