Hardware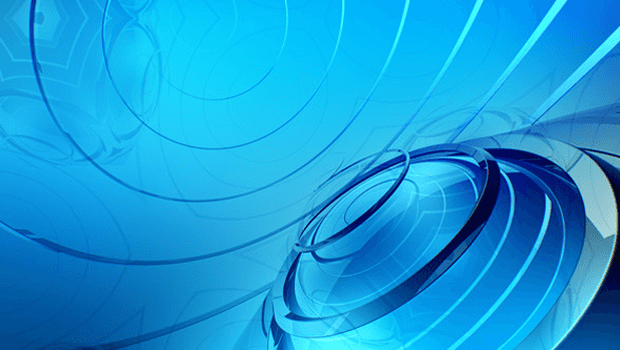 Published on October 1st, 2019 | by Alex Novus
YOUR BOSS NEEDS AN INTERVENTION: AN ERGONOMIC INTERVENTION
Standing desks, gel desktop accessories and cushioned chairs. These are fads no more with Australians finally waking up to the health benefits of a comfy yet effective work space. New research from ergonomic solutions and workplace wellness leader, Kensington, released today has revealed a whopping three in four Australians white-collar workers (4.9 million) are more likely to accept a job if an ergonomic working environment is offered and would leave a job that didn't care about wellbeing.
The research has been released in line with Global Ergonomics Month (1-31 October), aiming to raise awareness of the increasing need and appetite for more comfortable, ergonomic work environments. The data exposed 82 per cent of Australian office workers want to use more ergonomic support equipment while working, and in fact, 90 per cent of people strongly believe their boss is responsible for their health at work by providing ergonomic equipment that reduces long term health risks.
According to the findings, happiness in the workplace is strongly tied to Aussies' physical health, with 40 per cent of white-collar workers claiming sitting down all day to be a contributor to the state of their happiness. However, when it comes to bad habits, 73% admit that their bad posture at work is unhealthy, making it the top bad habit that Aussie office workers are guilty of.
As a result, 38 per cent of Aussie white-collar workers claim they have had to take sick leave due to bad posture induced pain; proving the advantages for bosses to introduce more ergonomic equipment will offer long term relief and limit sick days. Solutions such as footrests or back cushions may seem like an easy fix – but that's exactly what they'll be if it means reducing strain and increasing overall happiness in a business.
Product manager of Kensington Australia, James Dibou is excited to see the increased importance and value of ergonomic workstations, "We have seen a notable shift from ergonomic workplace solutions being deemed ad fad to a necessity, and this research reflects that attitude change. Australians want to be comfortable at work – which means they can work harder, smarter and be happy and healthier at the end of the day."
"Ergonomics is about providing wellness and personal comfort to help people feel better. Now's the time, more than ever, for employers to realise this and take the opportunity focus on prevention solutions, allowing people to be their best in and outside the office." says James.
Alarmingly, Kensington found nearly 9 in 10 workers (89 per cent, 5.7 million) cite being uncomfortable as meaningfully impacting their productivity. Not only are Aussies feeling the physical strain, with 3 in 5 saying their workstation is less comfortable than it should be, but 82 per cent agree that their employer emphasises the importance of productivity.
The findings also exposed that a large number – 60 per cent – of workers are impacted by the office temperatures. 44 per cent say they can't work if it's too hot, and 43 per cent unable to work if it's too cold. Interestingly, the battle of the sexes will continue to rage when it comes to ideal office temperature: men are more likely to want to use a desk fan to make it warmer (19 per cent), and women to want a desk fan to make themselves cooler (21 per cent).
The responsibility for employers to make sure their staff are happy is clear – nearly three quarters of employees (73 per cent) wish their work station was more comfortable, while 75 per cent of 35-44-year-olds would even leave a job that they feel didn't care about their personal wellbeing.
Notably, 77 per cent of office workers are more likely to consider a job if it offered an ergonomic working environment, proving that the key to staff retention isn't economic, but ergonomic. Yet unfortunately, more than half (57 per cent) of office workers have little expectation of their bosses to provide them with ergonomic equipment, as they believe their employers would rather spend money on other things than ergonomic workspaces.  And it's bad news for those who disagree – over half (57 per cent) of office furniture decision-makers agreed that employers would prefer to spend money on other things and don't believe ergonomics is an important spend.
It's clear that solutions – while they may seem small – will create maximum impact for the working environment and ultimately productivity. Whether foot rests, back cushions, ergonomic mousepad or even a standing desk, it's important employers heed the growing interests, and demands, for ergonomic solutions. Visit www.kensington.com/en-au for more information on their workplace ergonomics and wellness solutions.
 Kensington's top tips for an ergonomic workplace: