Comics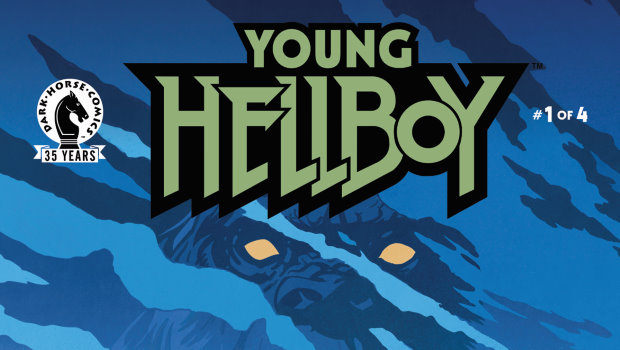 Published on February 21st, 2021 | by Chris O'Connor
Young Hellboy: The Hidden Land #1 Review
Summary: Hellboy had a very different upbringing to most people, in the first issue of this series he already goes through more than most people could imagine.
With stories of the grown up Hellboy not hard to come by, Mignola and team are offering us a glimpse into the childhood that forged big red. In a rare opportunity for father son bonding, Professor Bruttenholm and Hellboy set off for a dig site, only to be stranded on a strange island after a "mishap" with their flight.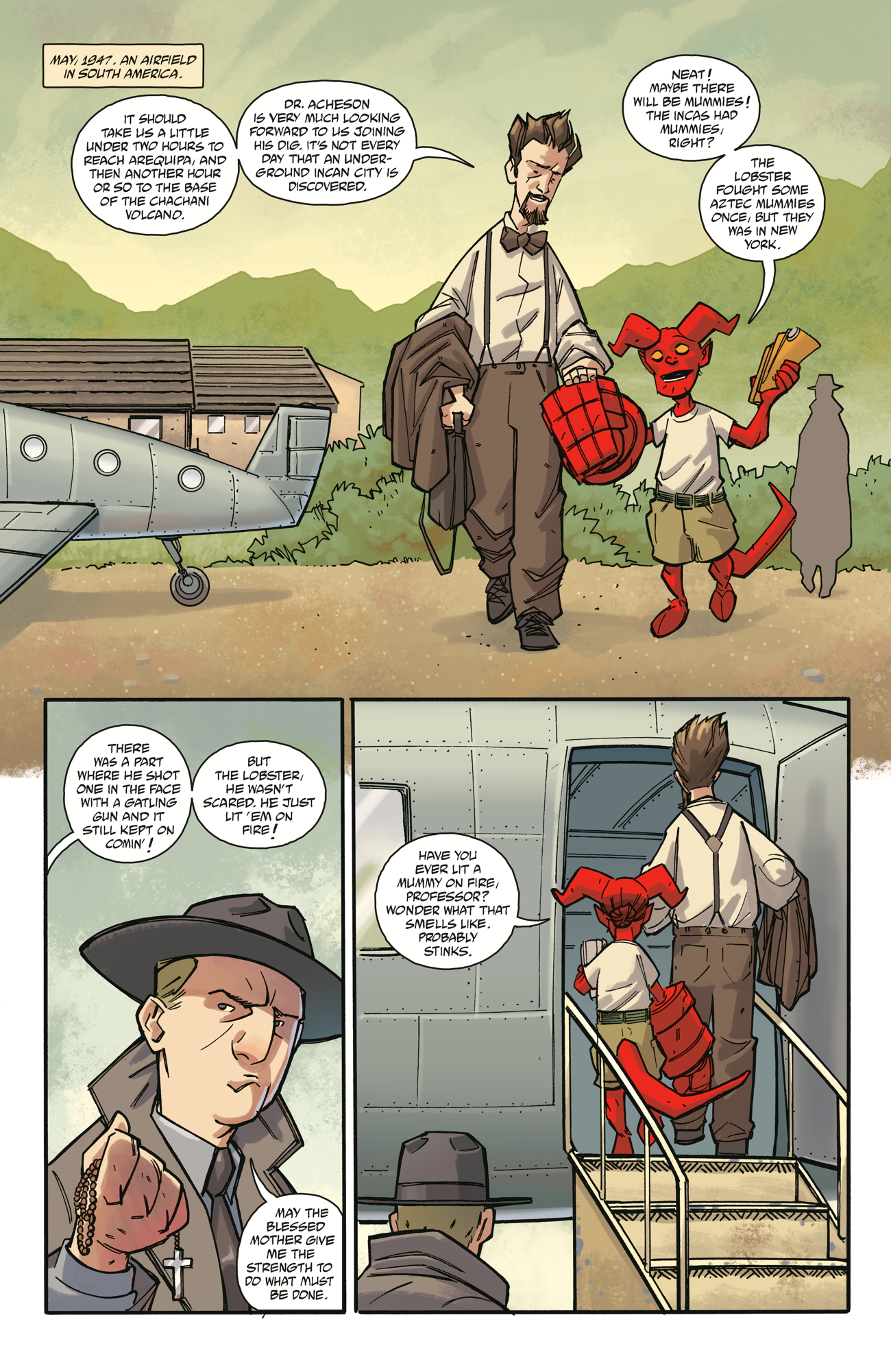 Writing
It's hard not to be overcome with the sense of youthful derring-do as Hellboy looks forward to actually going on an adventure with Professor Bruttenholm. That energetic enthusiasm is balanced by the Professors matter of fact academic approach to the whole endeavour and sets and reinforces that dynamic between the two that we are familiar with from their later adventures together and apart. It's just as well Hellboy is keen on adventure because there is barely a page that goes by in this issue that isn't full to the brim with action and intrigue.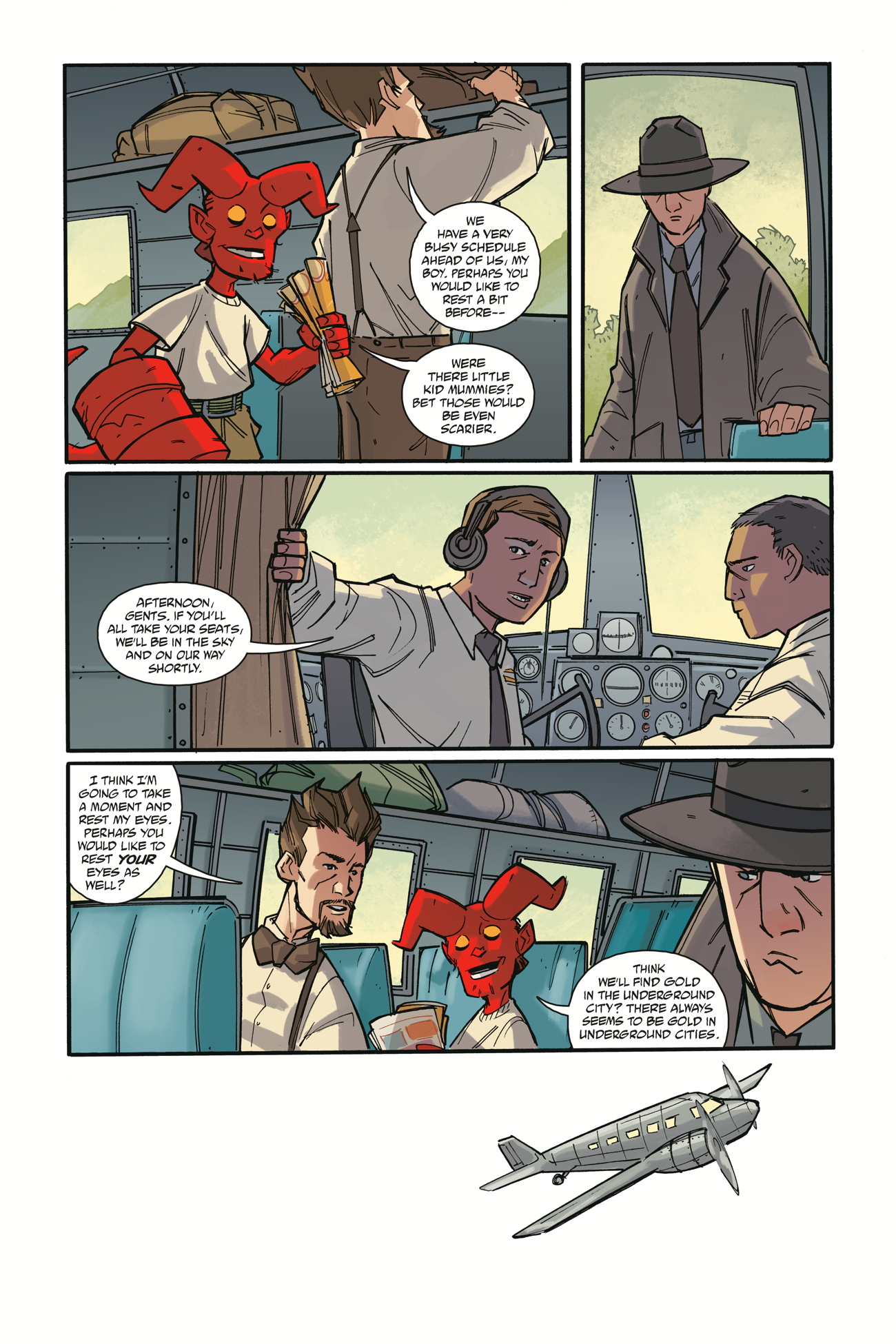 Artwork
There is a welcome clarity to all the panels throughout this comic. Even when the scenes are filled with action, it is never hard to see what is going on, who is where and what is what. That clarity, I believe, is a team effort of both Craig Rousseau's crisp clean line work and Dave Stewart's wonderful choice of colours. The images are as captivating artistically as they are thematically and the reader can't help but be drawn into it all with a yearning to see what will happen next.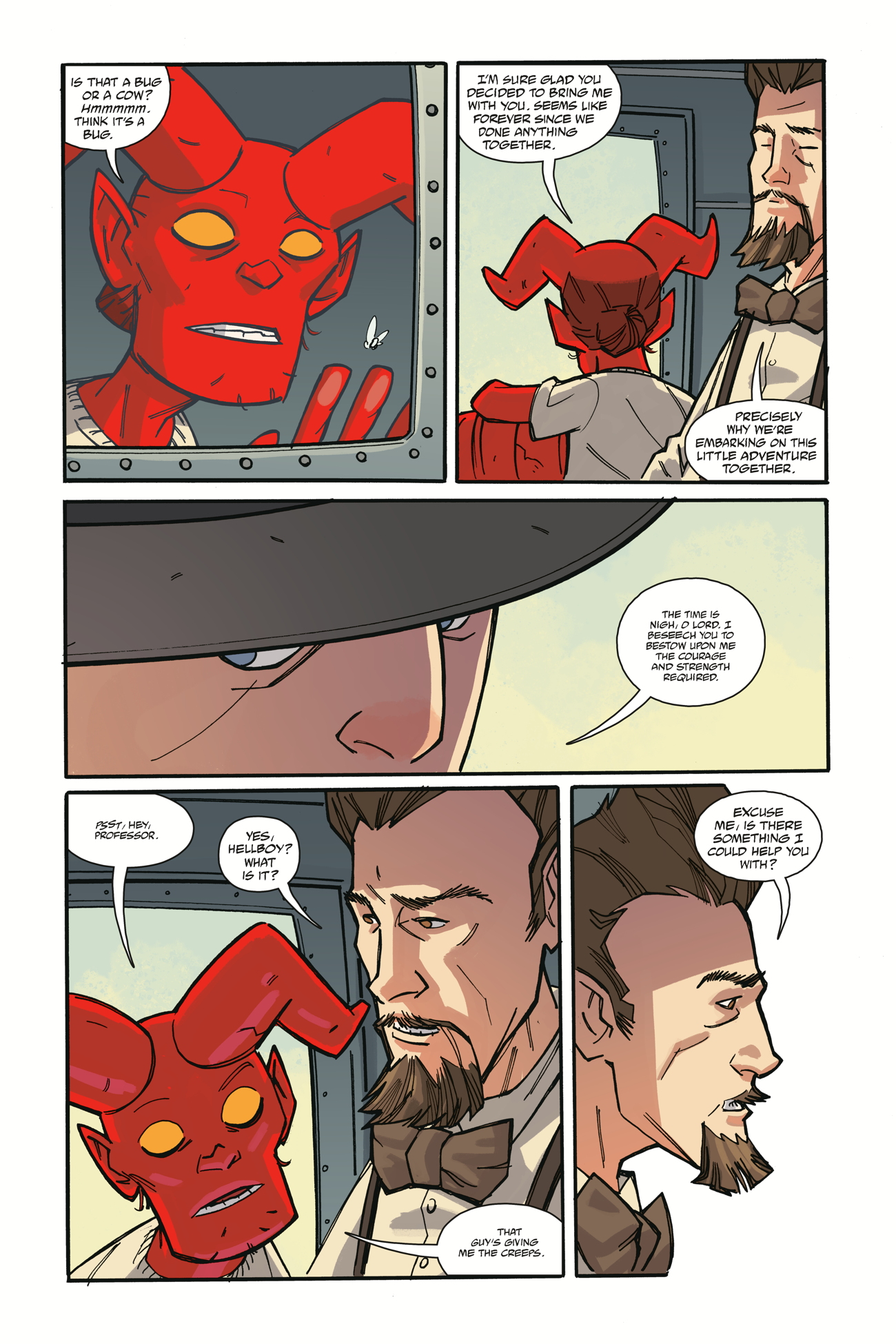 Final Thoughts?
It's kind of nice after the last few Hellboy series' dark tones to have a slightly more playful, though still full of danger, series to dig into. Young Hellboy is so full of potential and giddy enthusiasm to work alongside Professor Bruttenholm that there is plenty of material here to fill no doubt many new stories. We have Hellboy learning the ins and outs of his unique job, we have Professor Bruttenholm trying to do his job whilst also raising a very unique child. I'm not sure if every issue will be as action packed as this one… but it certainly is off to a flying start and if I know Hellboy and friends, there will be a lot more to enjoy as the story unfolds.
An easy recommendation to pick up.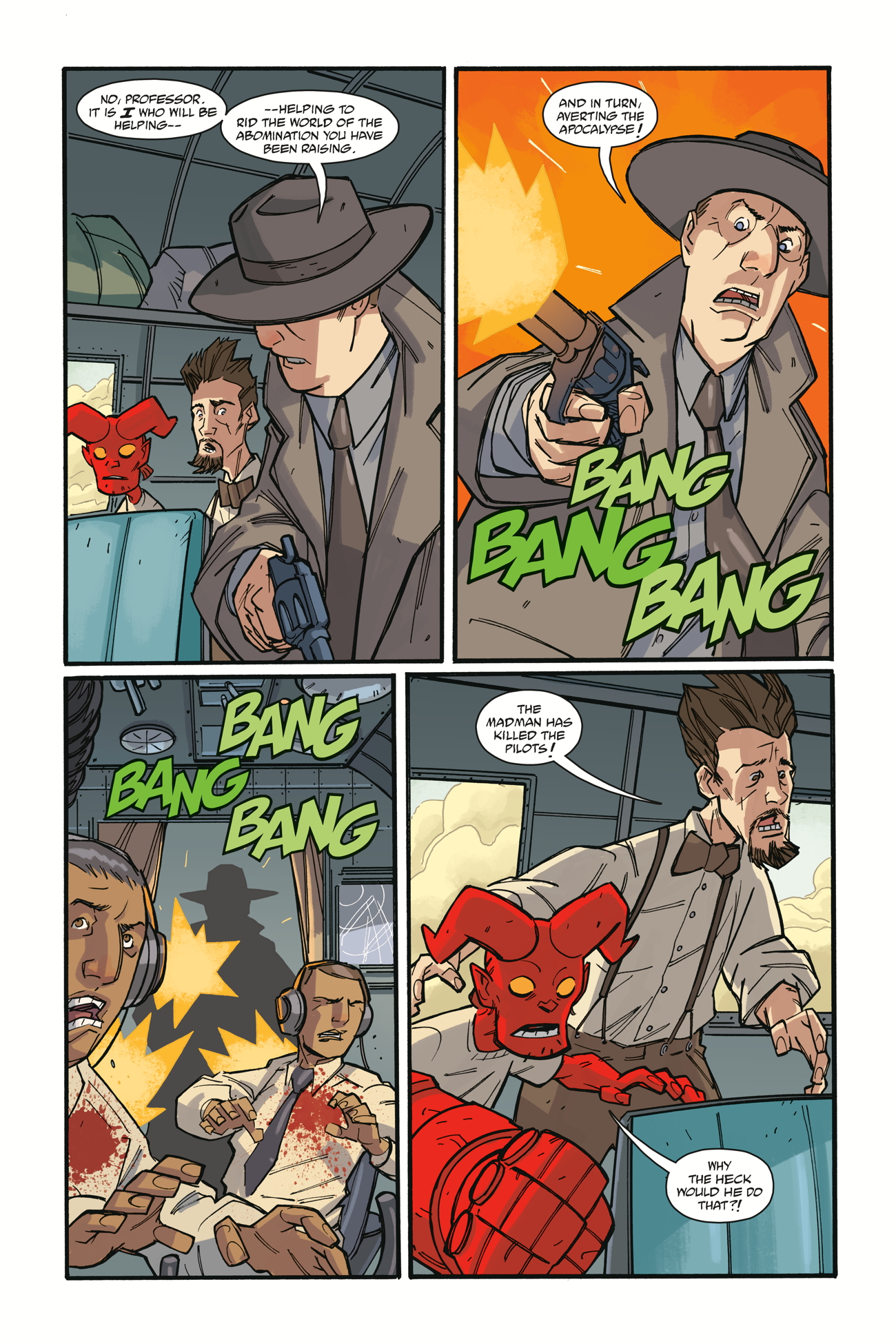 Comic Details
Publisher: Dark Horse
Writer: Mike Mignola, Thomas Sniegoski
Artist: Craig Rousseau
Colourist: Dave Stewart
Cover Artist: Matt Smith
Genre: Action/Adventure, Horror, Crime
Format: 32pgs, FC, Miniseries
Release Date: 17th Feb, 2021