Comics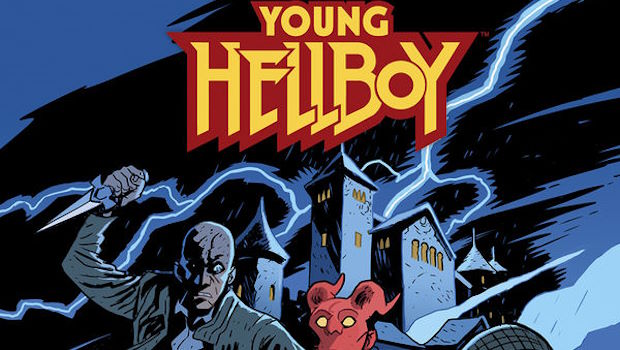 Published on June 26th, 2023 | by Chris O'Connor
Young Hellboy: Assault on Castle Death HC Comic Review
Summary: Hellboy, the Professor and the B.P.R.D. have moved from New Mexico to Connecticut and the move may have taken it's toll on Hellboy sending on a strange adventure.
Hellboy and the Professor have just finished a mission on a secret island and have moved with the B.P.R.D. from New Mexico to Connecticut. The move appears to have been hard on Hellboy as he seems to have come down with a fever… but there's no time for him to rest as it seems evil is afoot and with his hero Lobster Johnston asking for his help… who is Hellboy to refuse?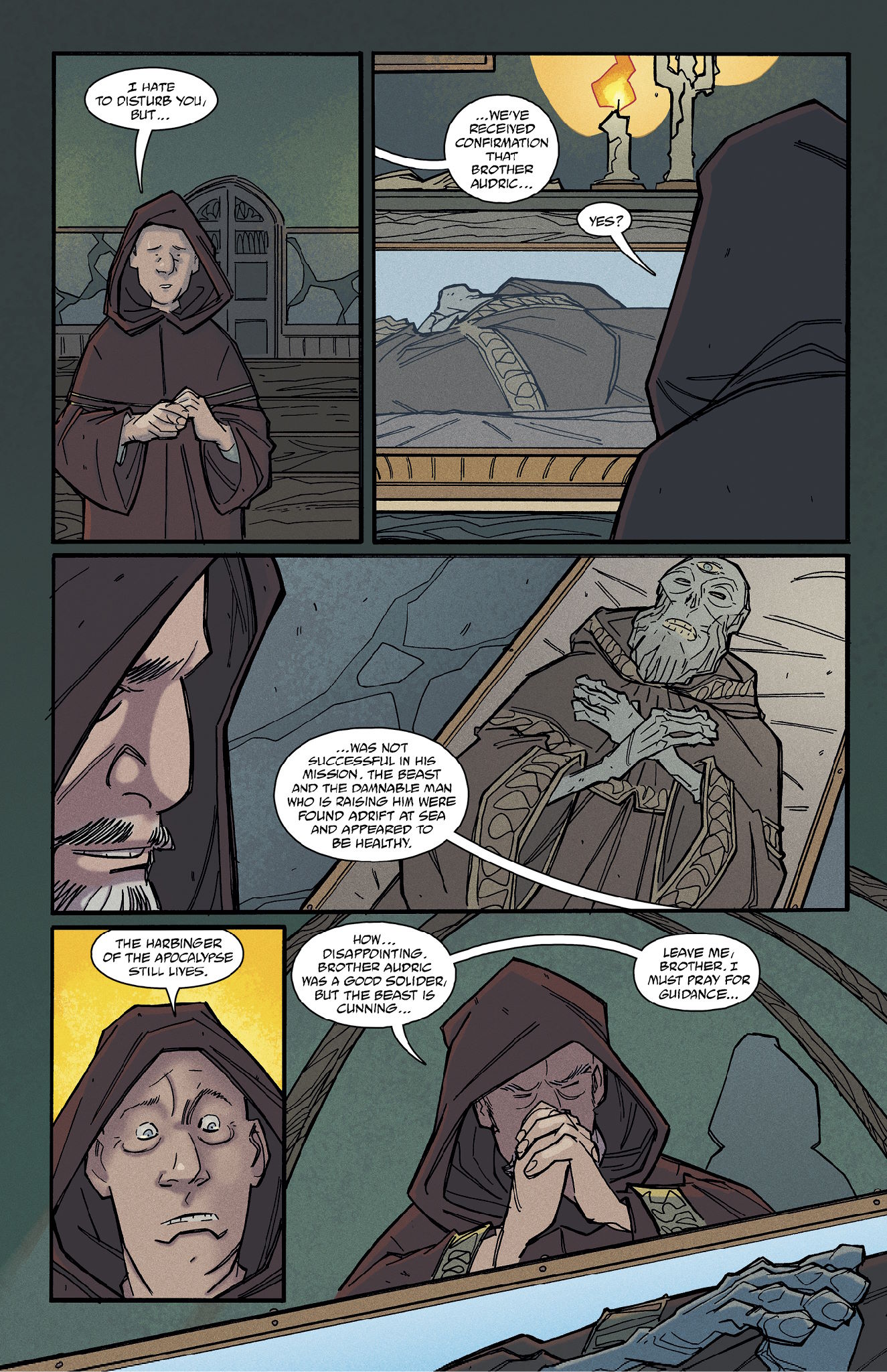 Writing
Let's be very frank here… this is a playful Hellboy story. It's very light hearted (with some dark elements thrown in)… so if you are looking for something serious then you will likely be disappointed. I thought it was quite fun though. Young Hellboy is full of wonder of the world and while he is gaining a lot of experience fighting the occult and the paranormal… he still gets excited about certain things and something that gets him very excited is his hero Lobster Johnson. The two different elements of this story run very well together and it's kind of nice seeing the world through a young Hellboy's eyes.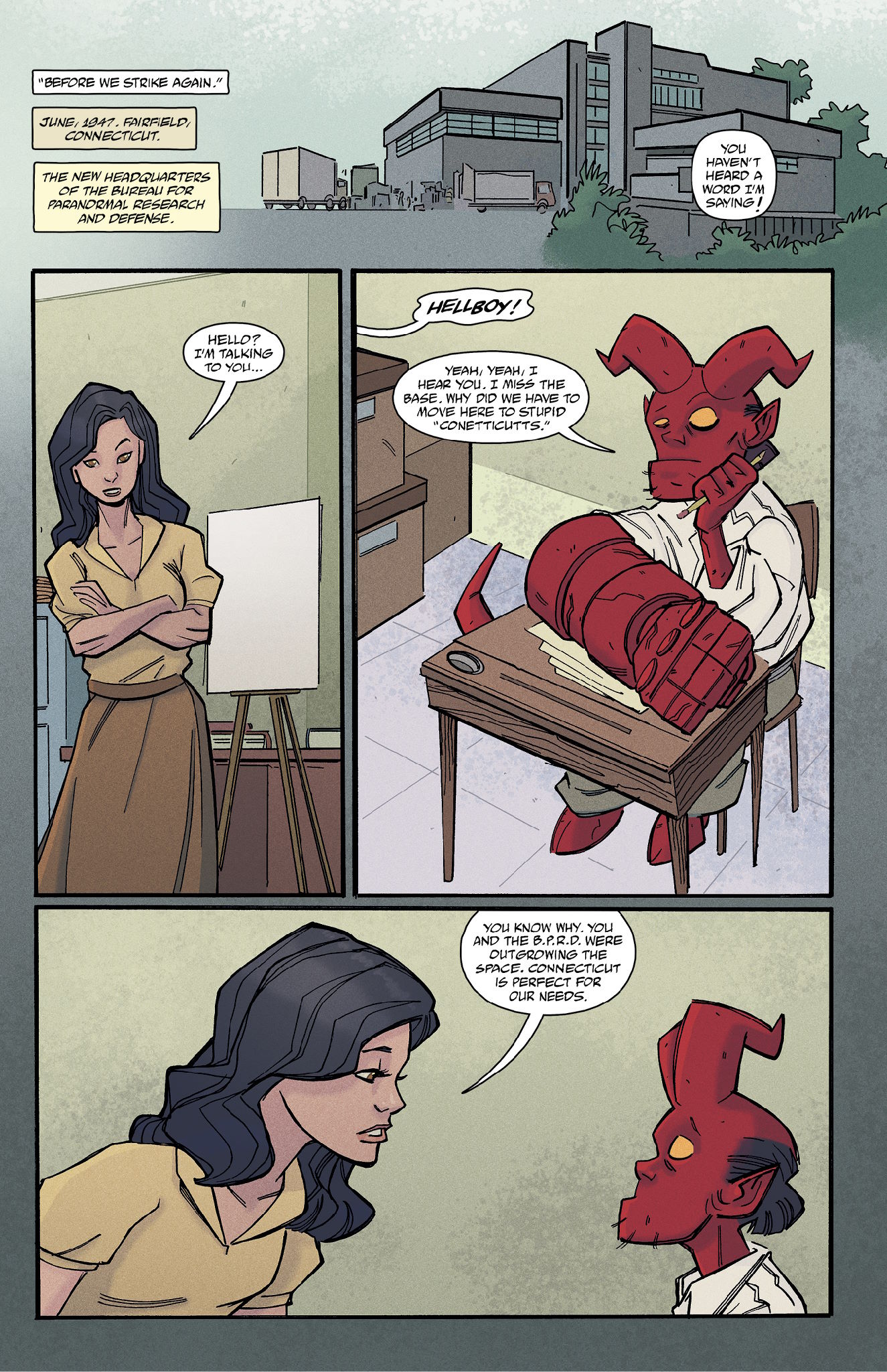 Artwork
To match the lighter story elements, the artwork is a lot brighter here too. I guess I should say the colouring is a lot lighter, there are some very vibrant elements in some panels that really pop off the page. The whole feel of the panels is of something less bleak than the stories we are used to. Again, matching that writing, there's a great sense of these images being just what a young person would imagine their adventure to be if they were playing adventure games out in the garden or down at the park. Hellboy just has the advantage of being in more imagination suited environments to start with and the artwork does a great job of going between his vision of what's around him at the moment compared with the Professor and B.P.R.D. team's vision of their surroundings.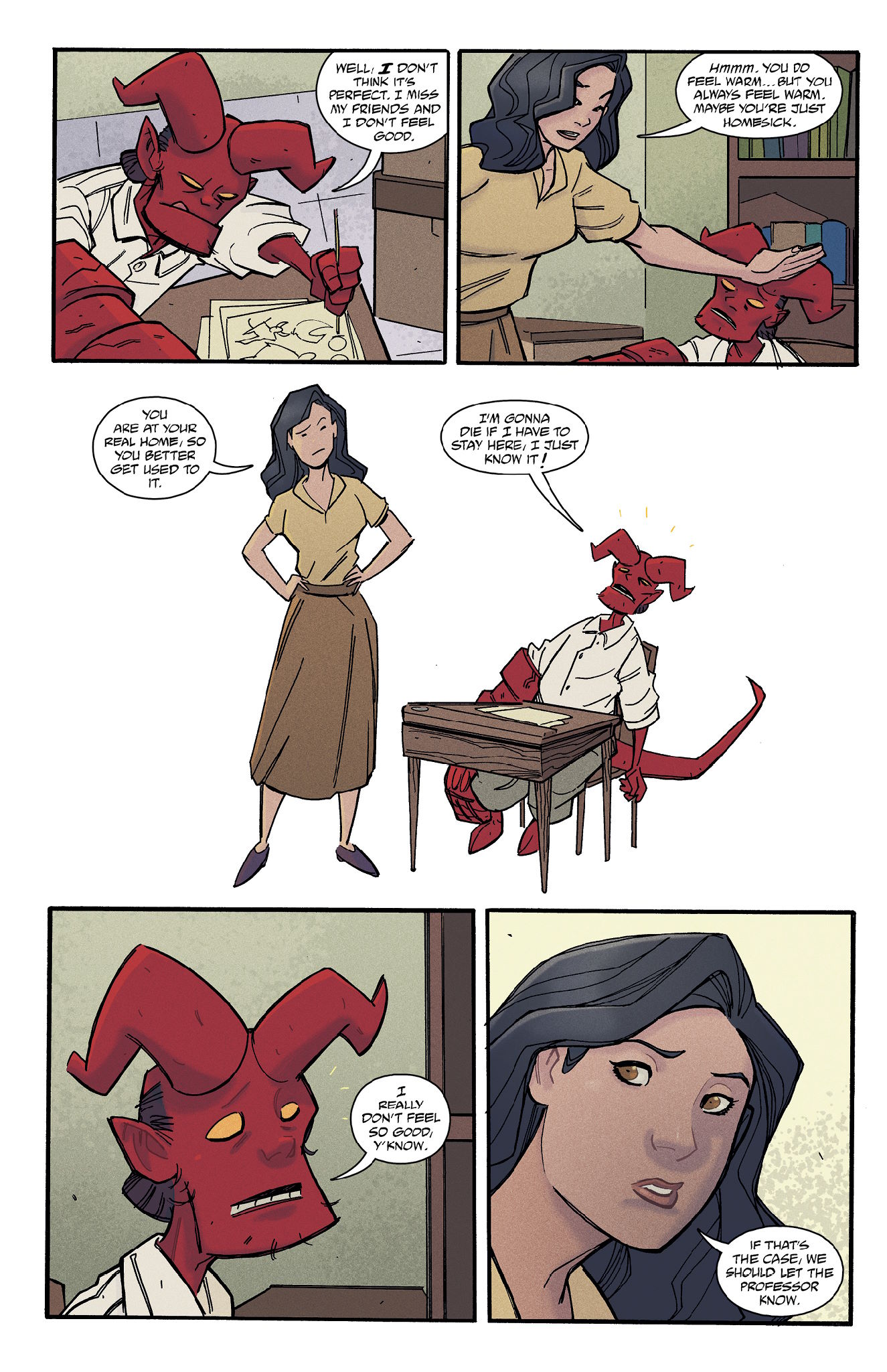 Final Thoughts
As mentioned, this is a much lighter story… I mean Young Hellboy titles kind of should be really… the notion of Professor Bruttenholm throwing Hellboy in the deep end from the get go can be a bit jarring… so it's nice to think of Hellboy as having a playful time. I still prefer my grown Hellboy stories… but I also quite like having these little respites with a more playful tone to just enjoy for their own sake from time to time. Grab a copy if you love Hellboy and don't mind a somewhat less high stakes story.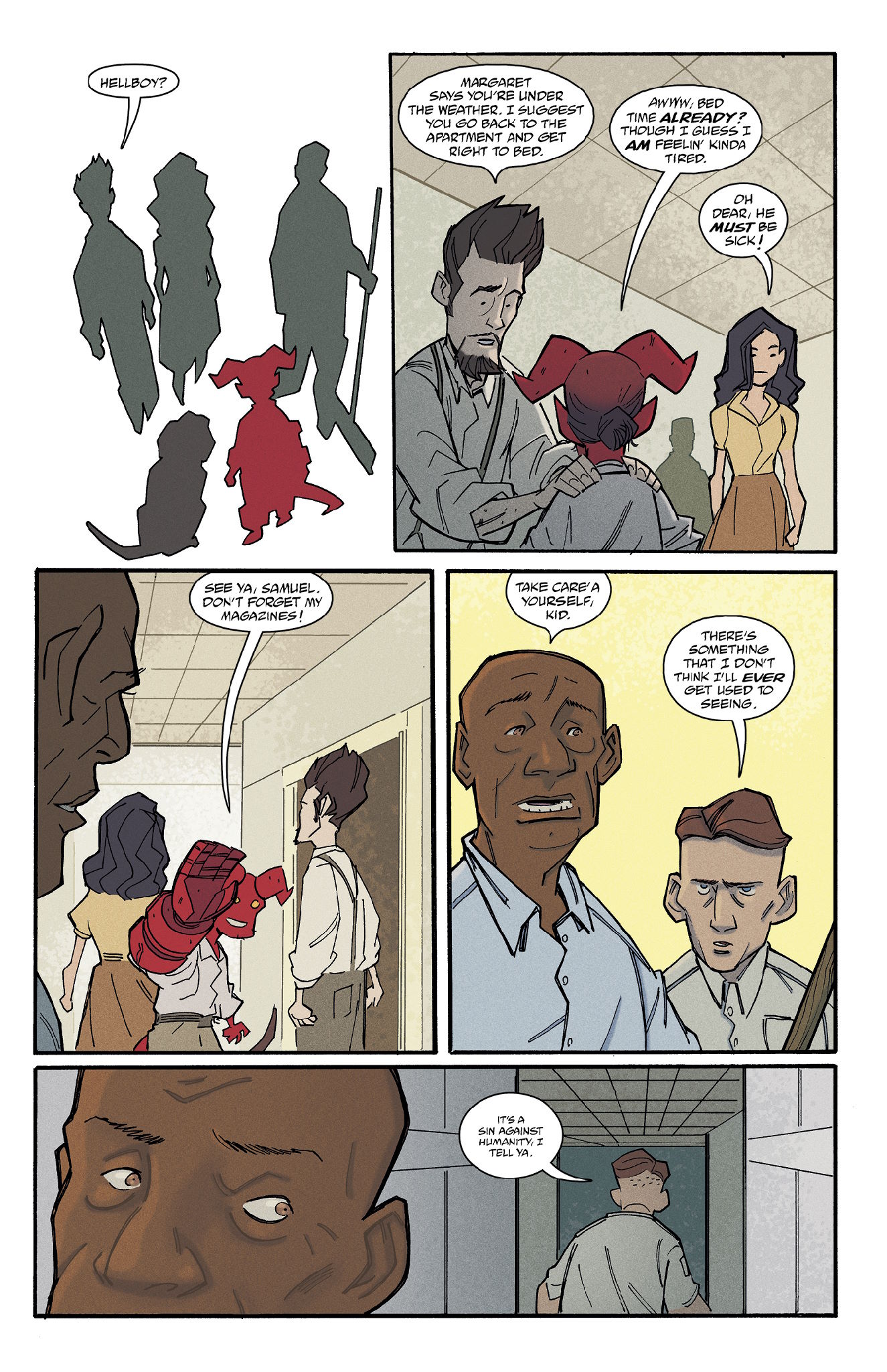 Publisher: Dark Horse
Writer: Mike Mignola, Tom Sniegoski
Artist: Craig Rousseau
Colourist: Chris O'Halloran
Cover Artist: Matt Smith
Genre: Horror, Crime, Action/Adventure
Format: 112pgs, FC, TPB
Release Date: 5th July, 2023