Films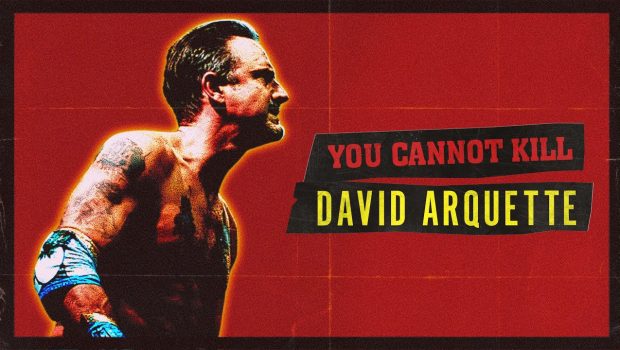 Published on September 25th, 2021 | by Curtis Mayfield
You Cannot Kill David Arquette Review
Summary: You Cannot Kill David Arquette may be one big Andy Kaufman styled self-therapy for the actor (his wife is a producer on the film) but the movie is too interesting too ignore.
Blue Finch Film Releasing presents a film by David Darg and Price James
Produced by Ross Levine, Christina McLarty Arquette, Bryn Mooser & Stacey Souther
Starring: David Arquette
Music by Dimiter Yordanov, Matt Glass & Will Patterson
Cinematography: David Darg & Price James
Edited by Paul Rogers
Running Time: 90 minutes
Rating: MA15+
Release Date: 6th of September, 2021
Cast your minds back to the year 2000 if you will. The world had survived Y2K, Smash Mouth was a Top 10 band and David Arquette was becoming a well-known actor from the Scream franchise. You Cannot Kill David Arquette is a confused documentary about how 20 years ago the actor took to the world of wrestling to promote a movie and wound up becoming the WCW world champion by a fluke. If this documentary is to be believed this wrestling victory scarred the actors reputation in Hollywood and amongst the wrestling community. In 2018 Arquette took the bizarre road to redemption to prove he was more than a joke on wrestling message boards and prove that he has real love for the performance. Arquette's wife Christina McLarty asks the camera directly "what the fuck is going on? What is the point of all this?". A good question that can hopefully be answered.
The documentary starts with David Arquette on the ropes of life. At the time he was pushing 50 years of age, with a heart attack, a drinking problem and a family of four under his belt. He sports a pudgy torso covered in tattoos and an ambition to get back into the wrestling ring and prove himself. Directors David Darg and Price James have to use the movie to explain David Arquette and the world of wrestling to the uninitiated. Arquette starts his journey at rock bottom by fighting in literal backyard wrestling matches that see him bumped, bruised and bleeding. All while wrestling fans degrade him from the sidelines. It appears nobody was happy with his 2000 world championship win, which he apparently held for all of 12 days but cannot seem to live down. Arquette is an interesting cult actor who hasn't quite achieved the Brendan Fraser/Keanu Reeves internet love fest he could be entitled to one day. The movie criss-crosses between being a serious documentary and a trashy reality show. It's only natural to think that the team behind the movie could have reached a bigger audience by creating the latter but here we are.
It's hard to get a grasp on what You Cannot Kill David Arquette is since it asks the audience to take this journey seriously. But over thinking aside this movie does shed a light on the wrestling community and its entertainment value. A highlight of the film is when Arquette travels to Mexico to perform with lucha libre styled wrestlers. Mexico apparently has long enough red lights for wrestlers to perform for and collect money from motorists as if they were washing windshields. It's titbits like this that make the movie worth watching. The movie doesn't try to convince us that wrestling is "real" but it does show how dedicated and passionate the fans and performers are. Plus some injuries are the real deal; Arquette has an infamous moment when he receives a broken bottle to the neck and is rushed to the hospital.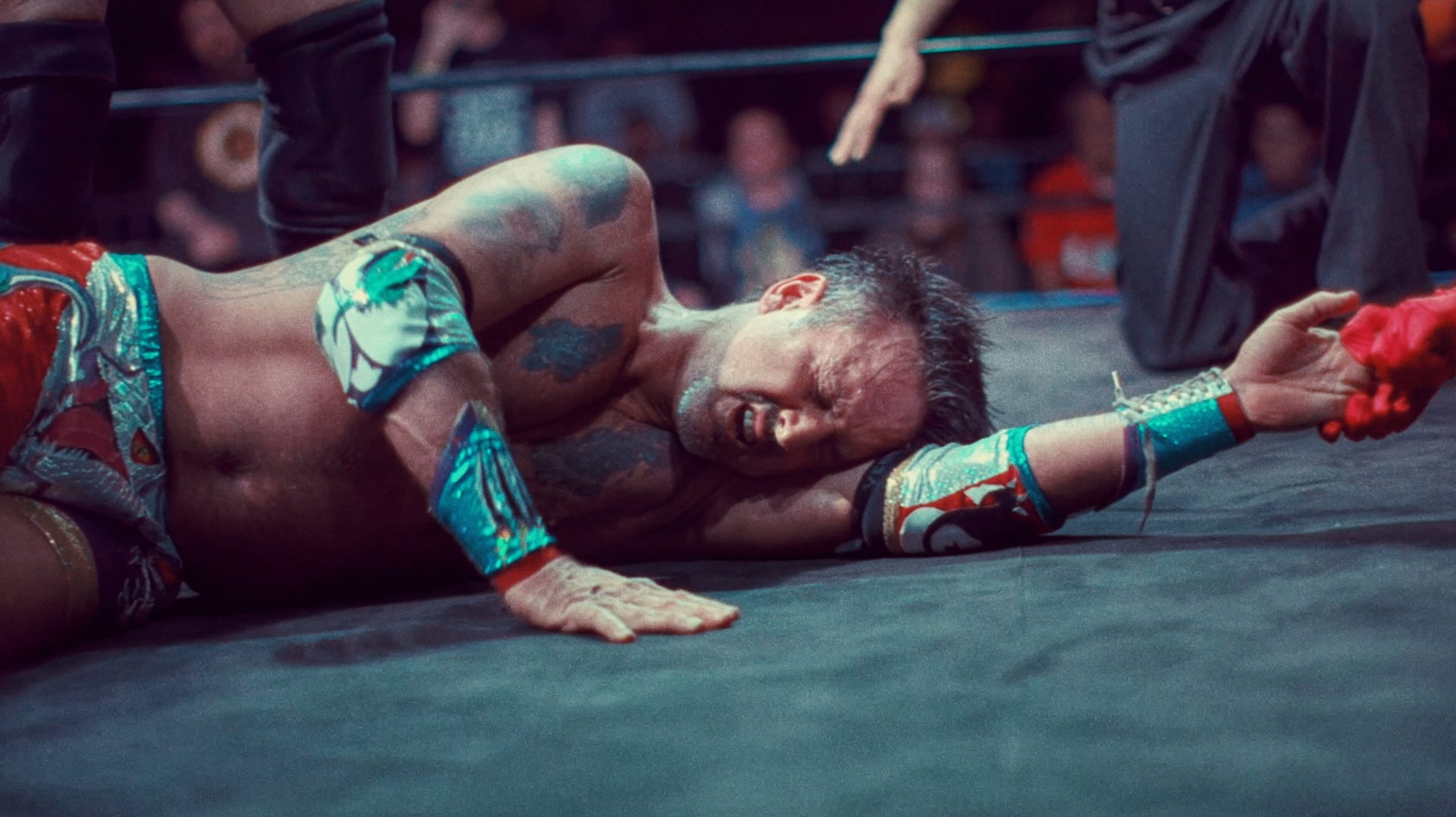 Arquette himself explains that he has a real love for wrestling and has been battling his conscious since his victory in 2000. He was merely following what he was told to do by the federation but fans and full-time wrestlers have accused him of not putting in the work to become a real wrestler. This movie may be one big Andy Kaufman styled self-therapy for the actor (his wife is a producer on the film) but the movie is too interesting too ignore. In a Trump-era world where bullying your to the top is praised, it's nice to witness somebody try to earn their place in the world instead of just taking it.