Games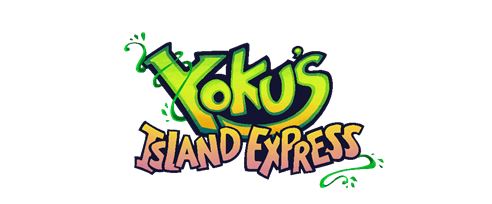 Published on June 15th, 2018 | by Admin
Yoku's Island Express Out Now in Australian Retailers on Xbox One, PlayStation 4 and Nintendo Switch
Sydney, Australia – 15th June 2018 – Team17, a global games label, creative partner and developer of independent, premium video games and Swedish independent developer Villa Gorilla are happy to announce that the charming open-world pinball adventure game Yoku's Island Express is out now for Xbox One, PlayStation 4 and Nintendo Switch™ in Australia.
Check out the new launch trailer here
Yoku has arrived on Mokumana and he's ready for the easy life, soaking up the sun and delivering parcels on a tropical paradise!
However, an ancient Island deity is trapped in a restless sleep – and it's all down to Yoku to traverse the island using a unique blend of pinball mechanics, platforming and open world exploration, in an amazing adventure to help those in need!
Key Features:
OPEN-WORLD PINBALL ADVENTURE: Flip and bump our pint-sized protagonist around the stunning hand-painted island on your quest to rebuild the post-office and wake an old god from its deep slumber
WELCOME TO MOKUMANA ISLAND: Seamlessly explore multiple regions of the island, including tropical beaches, lush jungles, snowy mountains, mysterious caves, and steamy hot springs!
UNLOCK AMAZING NEW ABILITIES: Help the friendly locals and earn a range of fantastic new power-ups!
CAPTIVATING STORY: Meet a cast of unforgettable characters across multiple storylines – whilst uncovering the islands deepest secrets. And maybe rebuild the post office too!
EPIC BOSS BATTLES: Get ready to take on giant bosses using Yoku's trusty ball to 'deliver' the final blow
BEAUTIFUL ARTWORK: Feast your eyes on the breath-taking hand-painted artwork created by games industry veteran artists
Yoku's Island Express is out today on Xbox One, PlayStation 4 and Nintendo Switch™ in Australian Retailers
For more information, please visit https://fivestargames.com.au/product/yokus-island-express/To keep up to date with all the information on Yoku's Island Express please like us on Facebook, follow us on Twitter and join us on Discord.