Games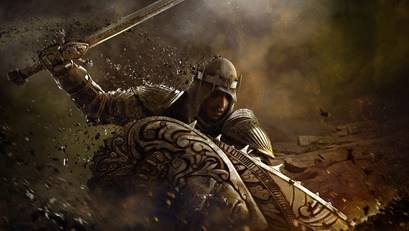 Published on January 31st, 2019 | by Admin
YEAR 3 – SEASON 1 "VORTIGER" LAUNCHES ON ALL PLATFORMS JANUARY 31
SYDNEY, Australia — January 31, 2018 — Following the release of the Marching Fire expansion last November, this new Season kicks off For Honor's third year. "Vortiger" will add a new Hero to the Knight faction, the Black Prior. Masters of the sword and shield, Black Priors are protectors of the battlefield able to block and counter attacks from all directions. The Black Prior will be immediately playable for all owners of the Year 3 pass on January 31, while all other players will be able to unlock the Black Prior on February 7 for 15,000 Steel.
With Year 3 – Season 1, the development team also continues to enhance overall balancing, with comprehensive gameplay improvements to the Shugoki, Warlord and Peacekeeper. Additionally, a new map "Harbor", new gear, new customization options and matchmaking improvements will be added to the game free for all players on January 31.
As presented in the yearly development roadmap, Vortiger will also introduce an all new time-limited event later in the season.
For the full Y3S1 patch notes, please visit: https://forhonor.ubisoft.com/game/en-us/news-community/152-342840-16/patch-notes-v2040.