Games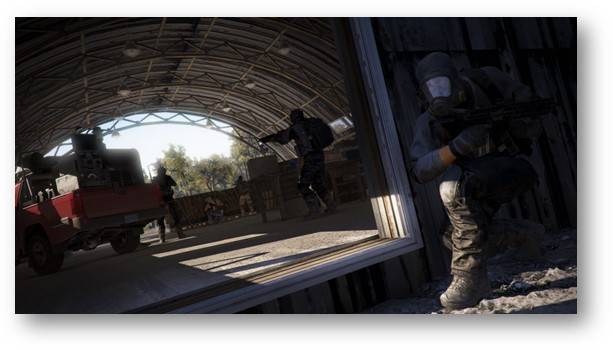 Published on April 4th, 2018 | by Admin
Year 2 for Tom Clancy's Ghost Recon Wildlands Announced
Ubisoft® unveils Year 2 for Tom Clancy's Ghost Recon® Wildlands
SYDNEY, Australia – April 3, 2018 – Today, Ubisoft announced that Tom Clancy's Ghost Recon® Wildlands will get a second year of post-launch content, offering players new free contents, both in the campaign and the Ghost War PvP experience. The first major update entitled Special Operations 1 will be released on April 10 on PlayStation®4 computer entertainment system, Xbox One and Windows PC. Tom Clancy's Ghost Recon Wildlands' Year 2 will continue to deliver substantial post-launch support with four free major updates titled "Special Operations", each of which will feature a unique theme, updates for the PvE campaign with special free missions and special challenges with exclusive rewards, updates for the Ghost War 4×4 PvP experience, as well as highly community-requested features.
The first update, called "Special Operations 1" launching on April 10 will contain:
Teammate Customization is the number one feature requested by the community and will allow players to customize teammate outfits with all items they have unlocked for their own character.
PvP Update: A new game mode called "Sabotage" with five exclusive maps,  the first of six new PvP classes for Year 2 and new perk and explosive device
PvE Update: A free special themed PvE mission and special challenge with exclusive rewards.
The Special Operation I includes the content planned for Updates 5 & 6 from the original Ghost War roadmap. On top of that, Ubisoft announced Tom Clancy's Ghost Recon Wildlands' Year 2 Pass offering seven-day early access to all the six new Year 2 Ghost War classes, an exclusive customization pack, and eight Battle Crates (four Special Ops crates and four Ghost War crates) to further customize players characters in the main game as well as in the Ghost War.
Click image below to view trailer.
Since the initial launch of Tom Clancy's Ghost Recon Wildlands in March 2017, Ubisoft Paris released 13 updates, including the launch of Ghost War – the 4v4 PvP mode – as well as The Predator special event and numerous updates to the core gameplay. With more than 10 million players worldwide, the Ghost Recon Wildlands development team is committed to support the game, offering new free content and continued improvement of the core experience.
Developed by Ubisoft Paris,* Tom Clancy's Ghost Recon Wildlands is a military shooter entirely playable in up to four-player co-op or single-player from beginning to end. Players have total freedom to accomplish their missions how they want and watch as the world reacts to their actions. Players can choose to move quietly in the night, go in hot at dawn or work together to execute a sync shot that takes out enemies in one fell swoop. Each choice has a consequence, and players must improvise or adapt their plans to ensure the completion and success of each mission. Tom Clancy's Ghost Recon Wildlands Ghost War allows players to live the ultimate co-op experience in 4v4 modes. Featuring a growing roster of classes, maps and modes, Ghost War focuses on teamwork, strategy and tense tactical engagements.
For more information about Tom Clancy's Ghost Recon Wildlands, please visit ghostrecon.com, follow us on twitter.com/ghostrecon or facebook.com/ghostrecon and join the conversation by using #GhostRecon.
For the latest about Tom Clancy's Ghost Recon Wildlands and other Ubisoft games, please visit news.ubisoft.com.