PS4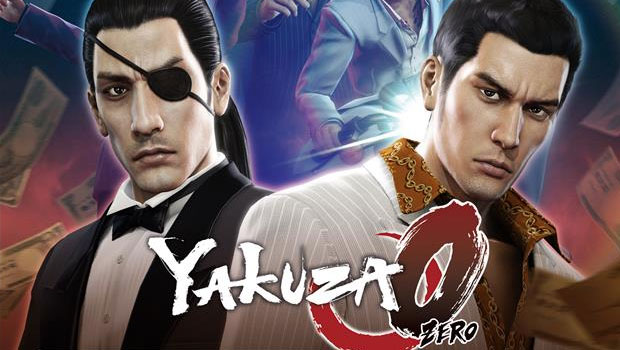 Published on January 24th, 2017 | by Tony Smith
Yakuza 0 Review
Summary: Yakuza 0 starts 2017 with a very enjoyable gaming experience that takes elements from a variety of genres and then blends them together like some Iron Chef of gaming!
4.25
Japanese entertainment!
Welcome back to the land of the Rising Sun in Yakuza 0 which is not only a prequel in this cult gaming series but takes players back to where it all started as you follow the lives of Kazuma Kiryu and Goro Majima who become indoctrinated (with the player) into the so-called Japanese Mafia. Although it does help if you played the previous games in the series, Yakuza 0 is thankfully a title that is very accessible to new players as you explore the intricate storytelling and complex characters in this interactive open-world game. Add in some classic Japanese craziness and you're in for a hell of a ride.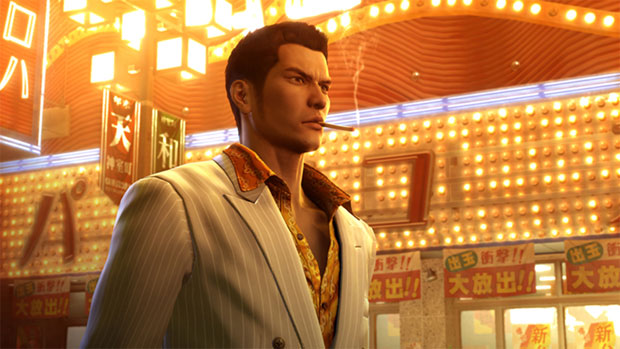 Furthermore, the game is firmly set in Japan (duh) within the cities of Tokyo and Osaka that creates quite a bustling and organic experience. Another interesting element is that the story (although cliched at times) is quite enjoyable and explores two different perspectives as both Kazuma and Goro are quite distinct characters as one is quite inexperienced and the other much more hardened. This is then nicely directed by cinematics to help flesh out the direction of the game plus all the flaws and strengths of these two soldiers in crime as you embark on a variety of missions.
As the game is a prequel, it's set in the late 80's which does create a different dynamic than most games available today. Early on in the title, you are introduced to the characters who both have their crosses to bear such Kazuma being accused of murder, whereas Goro has been disgraced from the family and is seeking redemption. Furthermore, the balance between main missions and side quests feels just right and the more you get lost in Yakuza 0, the more cash you will earn and powerful your character becomes. However for those that want to solely focus on the main missions, this is also an option but you'll miss out on all that Japanese whackiness, a touch of bondage plus mini-games like pool or baseball and even slot-car racing to lose yourself in. Each character also has to grow their area in the city to grow such as Kazuma with his real-estate buying or Goro with his hostess clubs and obviously the later is more entertaining.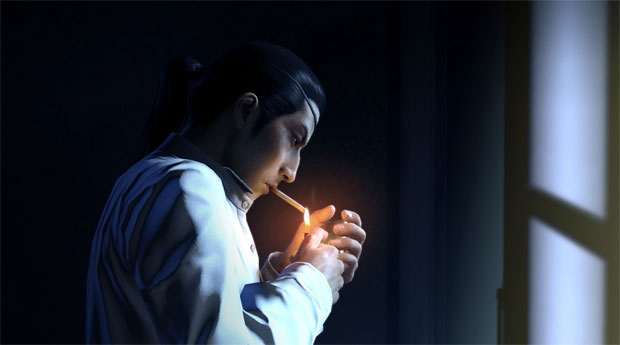 The game does have parallels to titles such as Grand Theft Auto but it's fighting is more Streets of Rage and Devil May Cry plus it's quite refreshing exploring Eastern culture. Given that, you don't get the chance to drive in this game but nonetheless, exploring the streets on foot is equally as enjoyable, particularly when you stumble on the large amount of side quests and random battles. When it comes to combat, especially with a name of Yakuza, expect plenty of fighting and more importantly, each of your characters has a different street fighting style that can be fine-tuned through the skills tree plus a healthy dose of Yen.
Add in brutal combos and for an on-open world game, the fighting mechanics in Yakuza 0 are quite impressive. At times, it felt like I was watching a Chinese Kung-Fu movie as I slammed into opponents, punched them senseless and performed these break dancing moves on my enemies as I waited for my gauge to build-up in order to finish them with a devastating move. Oh… you can even use items in the environments like street signs or cars to help dispatch your enemies plus you have access to a variety of weapons… it's oh so fun!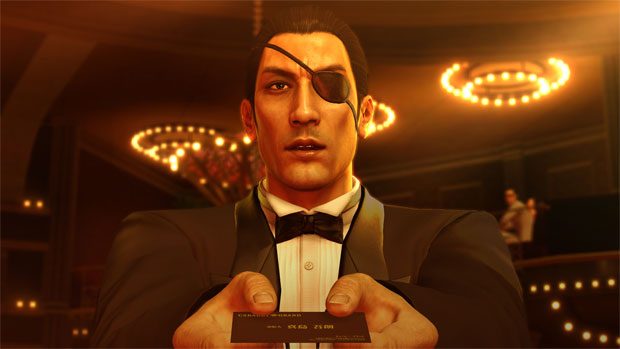 Given the development age of the Yakuza 0, there are some issues with the game that include at times a clunky control system and also a few graphical hiccups here and there. On that note, the gameplay does feel a little dated, however the overall ambience, characterisation and story more than make up for these shortfalls. Nonetheless, it's a fun experience and if you have time to invest a good 30+ hours into a game, Yakuza 0 really delivers on this front as you enjoy the story of Kazuma Kiryu and Goro Majima plus all those Japanese cliches that work very well.
Graphics/Audio
Graphically, the game looks great on the PlayStation 4 and although not on the same level as the bigger open-world blockbuster titles, the cities contains some great attention to detail, especially with the lightning which looks wonderful at night and all that neon. Characters are well designed, although a little on the beefy side but they move with a human-like grace, particularly when you engage in fighting. As mentioned, the world of Yakuza is quite interactive and it actually feels like you are walking through a street in Japan from the sometimes heavily populated streets with its citizens and shopkeepers.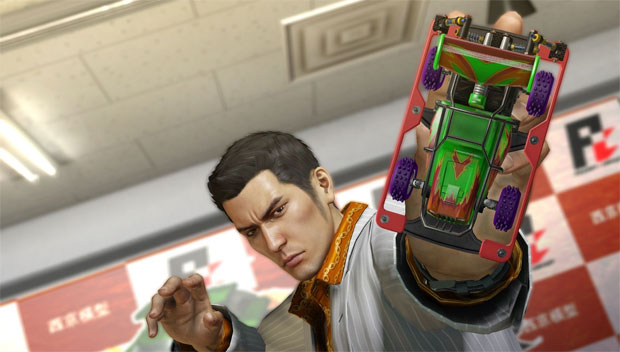 You can enter a variety of buildings from restaurants to the more seedy places in the red light district with their beautiful hostesses. Costume design is great as are the textures to create these virtual people. The only downside to the graphics is that at times it does chug every now and then due to the high resolution and attention to detail. Complimenting the graphics is the great Japanese inspired voices, sound effects and music that once again help with the overall immersion experience from fights to all the sounds of the cities, both from night and day.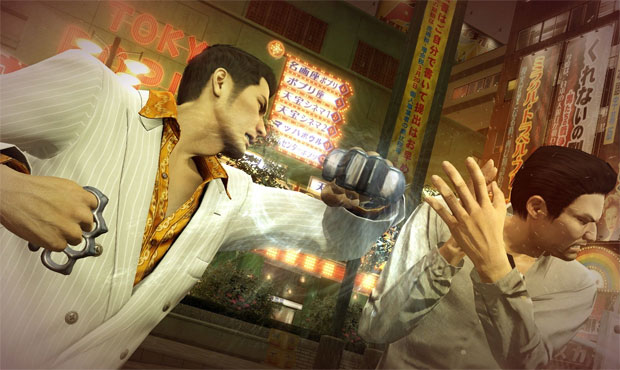 Final Thoughts?
2017 is off to a great start for gaming and Yakuza 0 leads the way with its enjoyable gameplay (albeit a little dated) and some very interesting characters and a story to die for. My favourite element of Yakuza 0 was the exploration and the craziness of some of the side missions that when mixed with the micromanagement aspect and fighting, it creates a thoroughly enjoyable experience as you battle your way through the streets of Japan to gain your Yakuza cred.
Recommended!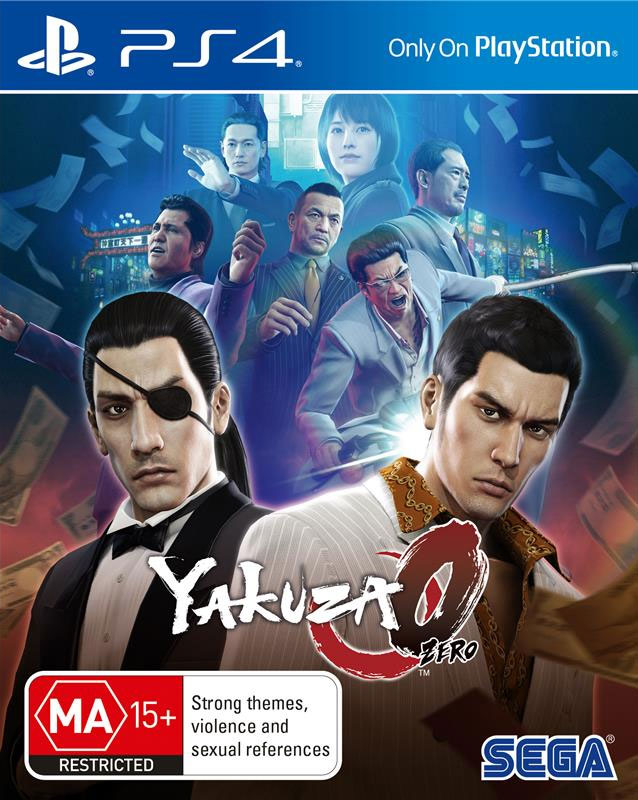 Game Details
Primary Format – Games – Playstation 4
Game Genre – Action & Adventure
Rating – MA15+
Consumer Advice – Strong themes, violence and sexual references
Game Developer – SEGA Games
Game Publisher – SEGA