Events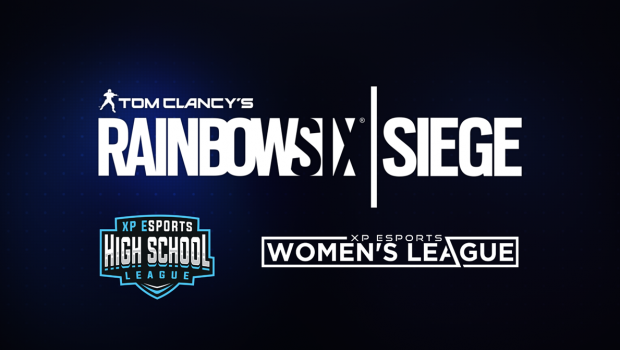 Published on June 12th, 2020 | by Admin
XP ESPORTS RAINBOW SIX SIEGE ANZ WOMEN'S LEAGUE CONTINUES FOR SEASONS 2&3 AND LAUNCHES HIGH SCHOOL LEAGUE
Today, Ubisoft announced it will be partnering once again with XP Esports for Seasons 2 & 3 of the Rainbow Six Siege Women's League. After a successful first season, the league will kick off on July 30, 2020, and is open to all women in Australia and New Zealand who have a passion for video game culture and esports.
Each season will span across eight weeks, with the finals taking place on September 17th 2020. Players will be able to register on the XP Esports website from June 18th.
The $3,000 AUD prize pool is as follows:
1st: $1,500 AUD
2nd: $1,000 AUD
3rd: $500 AUD
Also starting July 30, XP Esports will be introducing Rainbow Six Siege into the High School League program for Terms 3 & 4. High school students aged 16 and above will be able to compete with their team across eight weeks, with one High School League match, and one Women's League match being broadcast every Thursday, on the XP Esports Twitch channel. All non-broadcasted matches will be available to view on XP Esports YouTube channel.
Teams competing in the High School League will have the chance to win prize packs provided by Computer Alliance & ZQ Racing. Additionally, the esports organisation 'Wildcard' – which currently has a team competing in the Six Masters – has offered coaching to the students and teams participating.
Expression of Interest form can be found here: https://xpesports.gg/high-school-league/term-3-expression-of-interest/
"The team at XP Esports Australia are beyond excited to be continuing our fantastic partnership with Ubisoft once again," said Brodie Fisher, Director of XP Esports.
"This partnership will see the return of the popular XP Women's League for Season 2 and 3 as well as developing a brand-new National Rainbow Six High School League starting Term 3. The future looks bright for Rainbow Six esports!"
Tenielle Lynch, XP High School League Co-Ordinator, said "Australian schools strive to provide their young people with a wide range of opportunities and pathways in order to promote growth and ultimately inspire their students. By introducing esports into the classroom teachers have been able to leverage the popularity of video games to further mentor and coach their students through their academics and day to day life. Ubisoft are one of the first few developers in Australia to actively jump on board with the high school esports initiative and with their support schools will be able to provide their students with more opportunities to develop their soft skills, teamwork and sportsmanship."
For more information about Tom Clancy's Rainbow Six esports, please visit http://www.rainbow6.com/esports and follow us at https://twitter.com/Rainbow6ANZ.