Hardware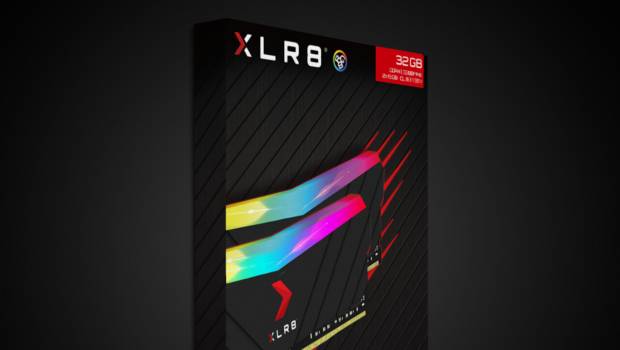 Published on August 28th, 2020 | by Chris O'Connor
XLR8 32GB RAM Review
Summary: RGB is more or less a way of PC life now, so why not up your Ram with some rainbow lighting flare.
It wasn't that long ago that I thought the trend of making any and all peripherals glow with the spectrum of RGB colours was a bit of an over the top gimmick. It arguably is… but I do enjoy having my pretty rainbow glow emitting from my PC and it's components. The 32GB of PNY XLR8 RAM fit right in with the rest of the softly glowing wonder of my rig. The first thing I have to note is just how easy it was to install the RAM. Now that could sound a bit silly for anyone who has installed RAM in as much as there's pretty much only one way it can go in and the latch makes it pretty clear when it has been successful, but, when compared to another brands sticks of RAM I found the XLR8 sticks took far less "convincing" to sit in their channels to enable that latch to register they were locked in place… for system builders I'm sure that little bit of info is appreciated.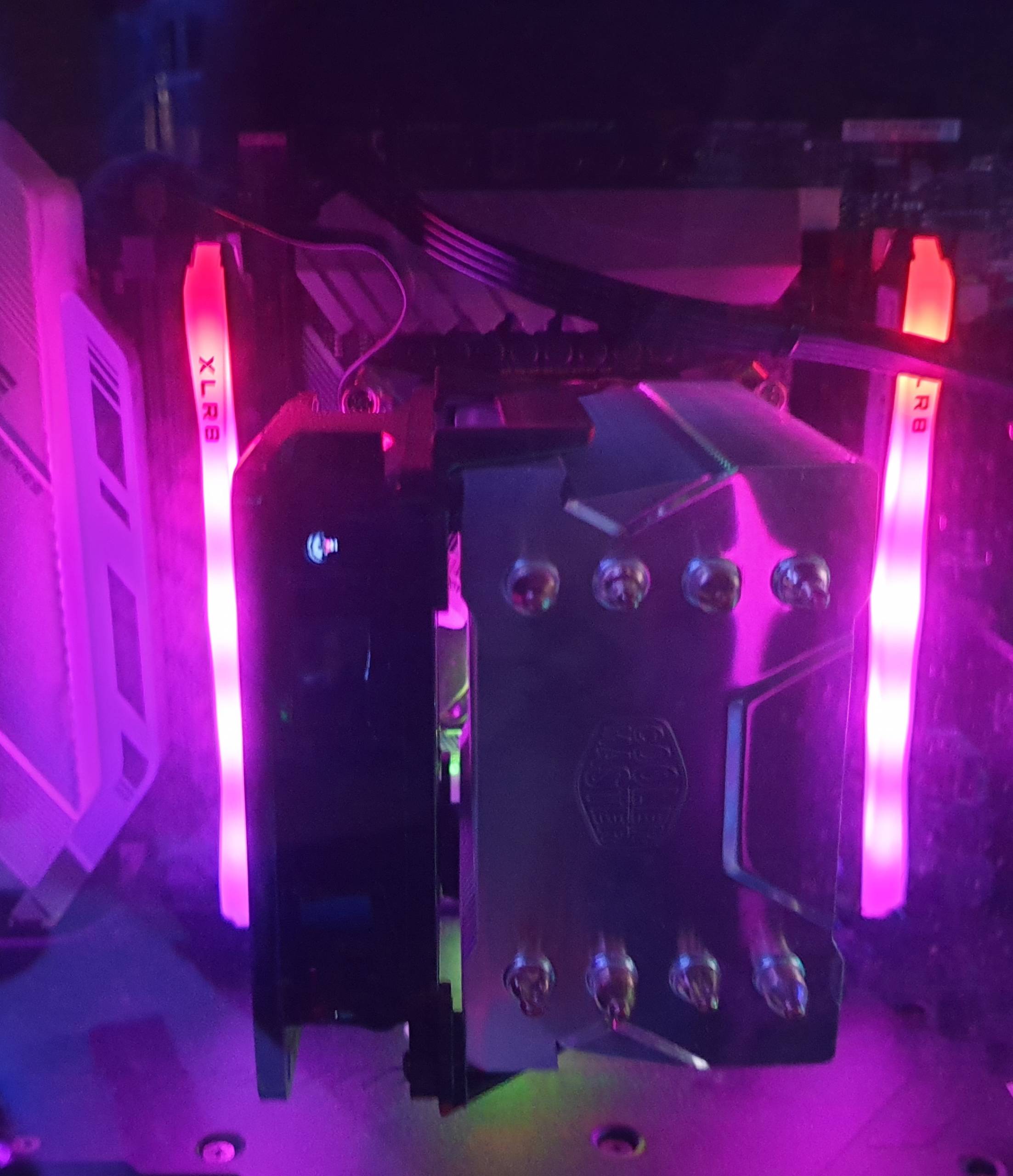 The next thing that was a pleasure was using the RGB control software to set the colours. By default the RAM will basically do a gentle colour shifting pulse (which is my preferred setting anyway)… but if you have a compatible motherboard (and chances are, these days, you do), you simply need to grab the relevant bit of software and you can start adjusting your lighting to your own personal preference. I've played with these things before but I don't remember having the option to have the lights adjust to music (or more accurately, sound input). It may have been there but I just forgot… but spotting it in the list of options I had this time I couldn't resist finding an MP3 and watching the lights dance to the music (simple things amuse simple minds?).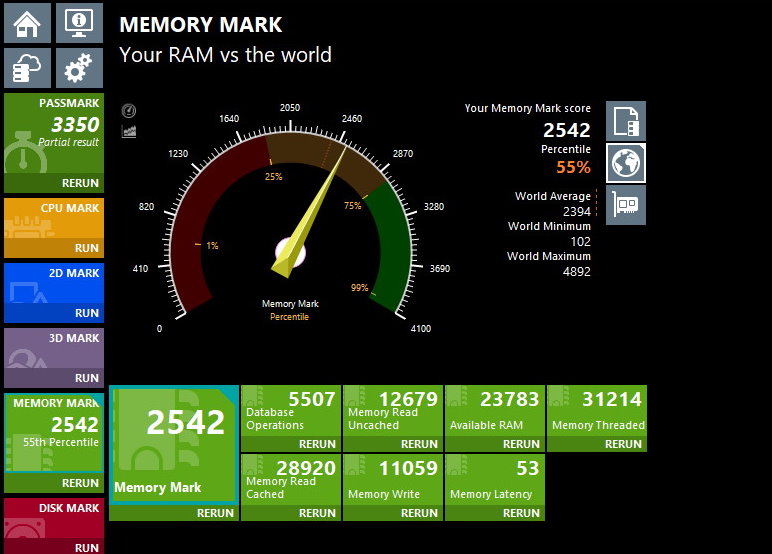 Performance Test results
In terms of performance, again it's a doddle to get everything going (no real surprise there). What might be of more interest is that after I had run the RAM through it's paces, I still had the former 16GB of RAM I had from a different supplier. That RAM was not compatible with the motherboard in the computer I set up for my children so I figured I'd put it back in and have the benefit of 32GB plus 16GB (and odd combination I grant you… but rather than let it go to waste). Now the usual caveats apply here and as much as I don't remember ever daring to try mixing RAM in the past, I found it quite nice and easy to check the compatibility and sure enough the two lots had similar specs and Windows 10 had no issue running them from the get go.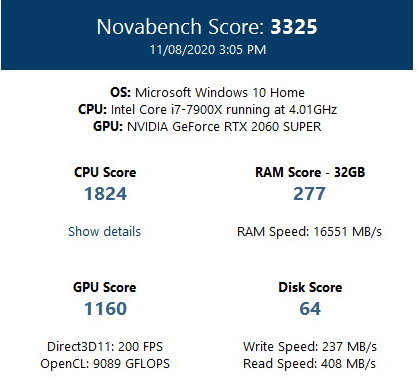 Novabench test results
This particular kit lists it's specs on the pack as follows:
Memory Type DDR4
Capacity 32GB(2X16GB)
PC Type Desktop
Channel Type Dual Channel
Frequency Speed 3200MHz (PC4-25600)
CAS Latency 16
Voltage 1.35V
XMP 2.0 Support Yes
Speed Compatibility Compatible with: 3200MHz, 3000MHz, 2933MHz, 2800MHz, 2666MHz, 2400MHz, 2133MHz
OS Compatibility Compatible with Windows 10 and older
So if you are looking to add to your current RAM or get some new RAM, keep these specs in mind.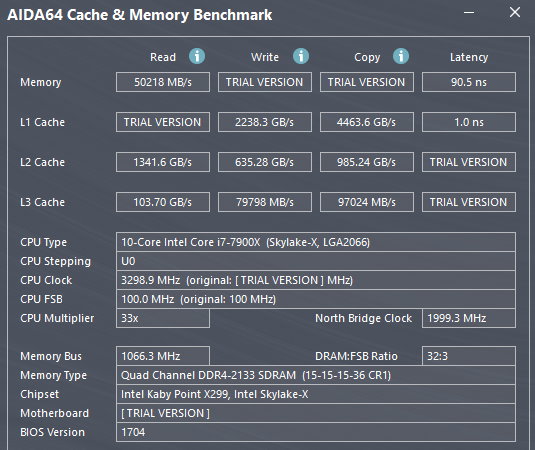 Aida64 Test Results (it is important to note that I forgot to run these with just the 32GB RAM installed and thus these results are for the 32GB plus the former 16GB).
For ease of install, gimmicky fun of playing with RGB lights and for the sake of just giving your system more RAM to play around with, I'd quite happily recommend this kit.