Events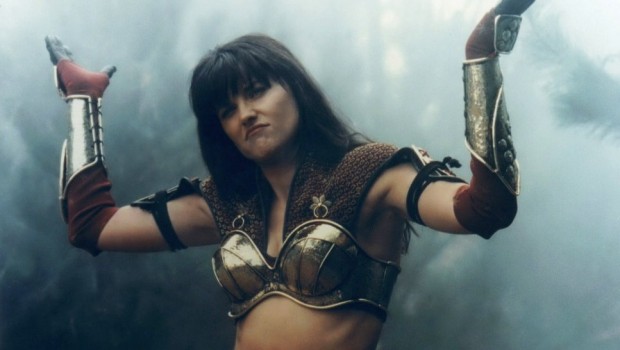 Published on February 8th, 2016 | by admin
Xena Warrior Princess Journeys to Oz Comic-Con!
Attention all Warriors and ancient warlords: the world's toughest princess is taking control of Oz Comic-Con Perth and Adelaide this April. Lucy Lawless, best known as Xena on cult-favourite series Xena: Warrior Princess, is making an exclusive appearance on the Saturday of each event.
Lawless is a sci-fi and fantasy fan favourite, and is sure to have Australian fans preparing their Warrior-inspired outfits for her visit. But it's not just all about Xena. After completing her stint as the tough-talking, Chakram-chucking princess, Lawless moved on to prominent roles in Battlestar Galactica, Spartacus: Blood and Sand, Spartacus: Gods of the Arena, Parks and Recreation and most recently on the television series Ash vs. Evil Dead as the mysterious Ruby Knowby.
Lawless will be taking part in professional photograph and autograph opportunities on the Saturday of each event, as well as hosting an exclusive Q&A panel in each city. Super fans can cash in on the Ultimate Experience and guarantee their seat at an exclusive evening function with Lawless as well.
Lawless joins Supernatural's Jim Beaver and Once Upon A Time's Liam Garrigan and Christie Laing on a quickly growing guest list for the debut Oz Comic-Con 2016 events. Film and television guests are just the tip of the iceberg of what attendees can expect at Oz Comic-Con, with unique features, world-class comic book artists, workshops, interactive displays and a huge range of vendors filling the show floor across the weekends.
Oz Comic-Con Perth will be held at the Perth Convention and Exhibition Centre on April 2-3, and in Adelaide at the Adelaide Showgrounds on April 9-10.
For more information please visit www.ozcomiccon.com.