Games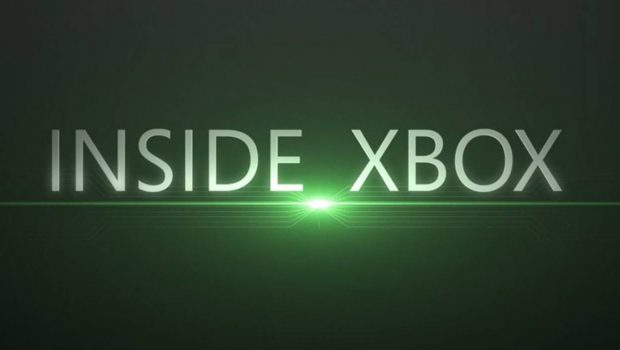 Published on November 11th, 2018 | by Admin
Xbox X018 Recap: All the News and Announcements
Today, as part of our global celebration of all things Xbox at X018, Microsoft made a bunch of exciting announcements during a two-hour live episode of Inside Xbox. The big news of the day was Microsoft's intent to acquire two new studios with storied histories, Obsidian Entertainment and inXile Entertainment.
X018 also featured a lineup of upcoming titles with something for every gamer, including a first-look at Crackdown 3's multiplayer mode, and new content from Just Cause 4, Sea of Thieves, State of Decay 2, and many more. Xbox also revealed deep holiday discounts on consoles, games and Xbox Game Pass, the best value in gaming that provides access to more than 100 games for one monthly price. The team announced a number of awesome new titles coming to Xbox Game Pass soon, including hits like PlayerUnknown's Battlegrounds (PUBG).
Please see below for a brief overview of the news and links to assets. Visit our full recap on the Xbox Wire for additional details: 
The Best Place to Play Blockbuster Games
Debuted a new trailer for Battlefield V highlighting Xbox One X enhancements, provided a first look at Devil May Cry 5's Void Mode, revealed two new fighters joining the Jump Force roster, debuted a new CGI cinematic trailer for Just Cause 4, and revealed the return of Winnie the Pooh in a brand-new Kingdom Hearts III trailer
Provided a closer look at the upcoming Shadow of the Tomb Raider DLC called The Forge
Revealed that Xbox One X enhanced versions of Final Fantasy XIII, Final Fantasy XIII-2 and LIGHTNING RETURNS: Final Fantasy XIII will be added to the Back Compat catalogue and that Civilization Revolution, already available in the Backward Compat library, will be receiving an Xbox One X Enhanced update on Nov. 13
Announced that mouse and keyboard support for Xbox One will arrive next week, with select titles enabled at launch
Announced that the Xbox Adaptive Controller will launch in new markets worldwide

The Biggest Value in Gaming Gets Even Better
Revealed Xbox's Black Friday deals, which include discounts that bring the Xbox One X down to its lowest price ever at $399.99 and allows you to get one month of Xbox Game Pass for $1
Announced new titles coming to Xbox Game Pass, including PlayerUnknown's Battlegrounds (PUBG) on Nov. 12 and Ori and the Blind Forest and Hellblade: Senua's Sacrifice in December
Announced general availability of the Xbox Game Pass mobile app for iOS and Android
Debuted #givewithXbox, a new campaign that enables Xbox fans to give back to four inspirational charities

More Content You Can't Get Anywhere Else
Announced that Obsidian Entertainment and inXile Entertainment are joining Microsoft Studios
Revealed Crackdown 3's Wrecking Zone multiplayer mode
Debuted the first new expansion for Forza Horizon 4 called Fortune Island
Announced that the Minecraft Marketplace has reached 77 partners who have driven more than 13 million purchase since it launched last June
Debuted a new free content update for Sea of Thieves called 'The Arena.'
Revealed the Zedhunter content pack for State of Decay 2
Premiered Void Bastards, a new console launch exclusive title for Xbox One
Please visit the Xbox Wire for assets from today's announcement. All assets from Inside Xbox at X018 will be posted on YouTube.com/Xbox shortly following the broadcast.