Consoles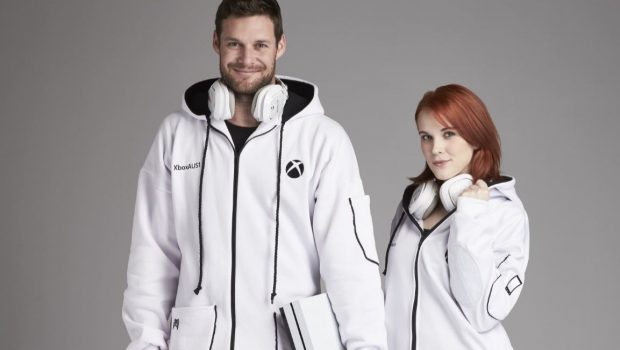 Published on August 23rd, 2016 | by admin
Xbox unveils its latest design… and it's not what you might think
Not content with offering the ultimate entertainment and gaming access via the new Xbox One S console, available in 500GB and 1TB versions from today, the team at Xbox Australia has now turned its hand to the world of fashion design, working with some of the country's biggest film, TV, gaming and sports fans to release their first collection known simply as the 'Xbox Onesie'.
With custom features including enlarged pockets to fit controllers, forearm grips for those edge of your seat moments and an XL hood to accommodate headsets, the Xbox Onesie comes with everything an entertainment enthusiast could need when streaming a favourite TV show or film, watching sports or embarking on the ultimate gaming session.
More details below including research commissioned by Xbox Australia to reveal what we're most likely to be watching or playing whilst streaming in our Xbox Onesies – with The Big Bang Theory beating Game of Thrones to the top TV spot, Grand Theft Auto stealing the top game spot, James Bond revealed as the most popular character and AFL being voted the nation's favourite code.