Consoles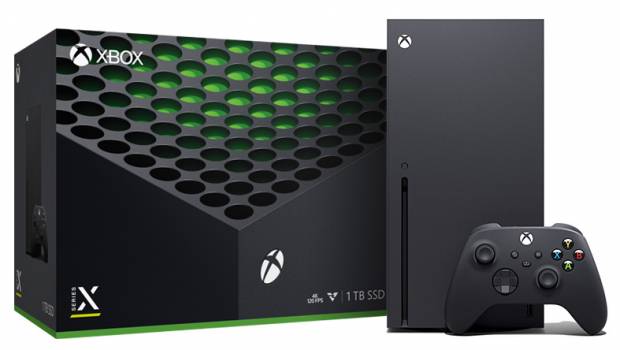 Published on November 6th, 2020 | by Andrew Bistak
XBOX SERIES X REVIEW (#Xbox Series X Console Review)
Editor: The Xbox Series X is available from 10 November 2020 and here's our pre-launch review of the retail console. Remember that like the previous Xbox consoles, it is an always evolving piece of gaming architecture, so this is just the beginning of Microsoft's next-gen console.
Microsoft kindly provided Impulse Gamer with a retail version of the Xbox Series X console for testing purposes and our opinions are strictly our own.
Xbox Series X Review
Microsoft launched their first games console way back in 2001 (Grand Theft Auto III, Halo: Combat Evolved) with the first Xbox and almost 19-years later, one of their most powerful consoles made is available worldwide from 10 November 2020. Interestingly, we've had seven wonderful years of gaming on the Xbox One, 3-years on the revamped Xbox One X with stunning 4K graphics and now it's time for the Xbox Series X (aka Project Scarlet) to make its spectacular debut.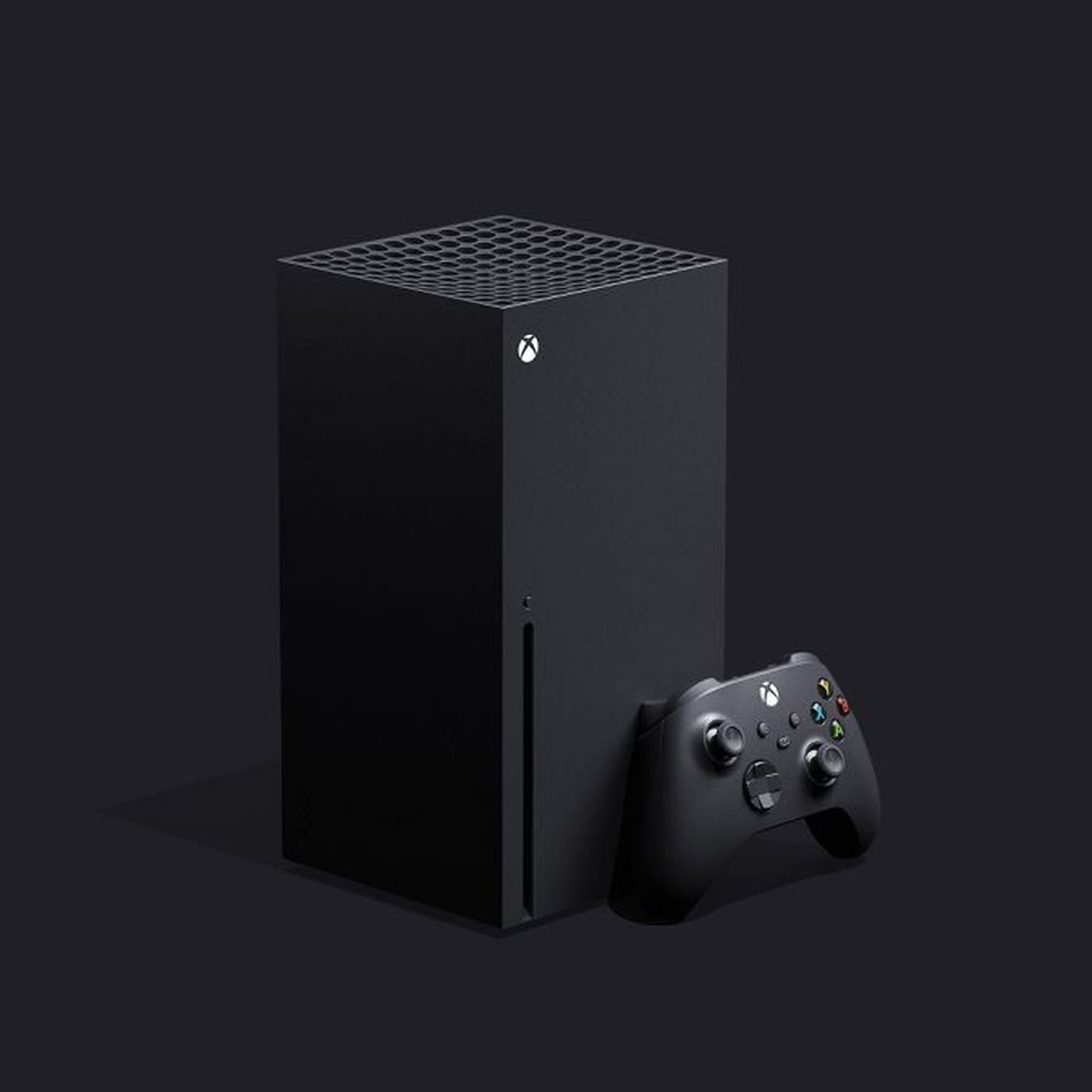 Thankfully for gamers, Microsoft hasn't rested on their laurels when it comes to releasing a new next-gen console and in laymen terms; their new Xbox Series X has been supercharged to ensure unparalleled performance, spectacular graphical capabilities (including real-time ray-tracing, 8K readiness) and up to 120 frames per second (*). Needless to say, gaming has never looked better in the world of Xbox and to help with our testing, we had the opportunity to check out a variety of games that included Gears 5, Yakuza Like a Dragon and Forza 4 Horizon to name a few titles. We also had access to an even bigger back catalog.
* HDMI (High-Definition Multimedia Interface) 2.0 vs HDMI 2.1 – In order to experience 120 frames per second in 4K, you need a TV that supports the new HDMI 2.1 standard. While HDMI 2.0 can deliver 4K, it is limited to 60 FPS due to its limited bandwidth of 18 gigabits per second (Gbps), whereas HDMI 2.1 has a bandwidth of up to 48Gbps that can deliver 120 FPS and 8K.
The official specifications of the new Xbox Series X are as follows;
CPU: 8x Cores @ 3.8 GHz (3.6 GHz w/ SMT) Custom Zen 2 CPU
GPU: 12 TFLOPS, 52 CUs @ 1.825 GHz Custom RDNA 2 GPU
Die Size: 360.45 mm2
Process: 7nm Enhanced
Memory: 16 GB GDDR6 w/ 320b bus
Memory Bandwidth: 10GB @ 560 GB/s, 6GB @ 336 GB/s
Internal Storage: 1TB Custom NVME SSD
I/O Throughput: 2.4 GB/s (Raw), 4.8 GB/s
Expandable Storage: 1TB Expansion Card (matches internal storage exactly)
External Storage: USB 3.2 External HDD Support
Optical Drive: 4K UHD Blu-ray Drive
Performance Target: 4K @ 60fps, Up to 120fps
As you can see, the specifications that run the new XSX is powerful, particularly with its eight-core CPU, graphical capabilities of up to 12 teraflops, double of the Xbox One X and 16GB of GDDR6 (Graphics Double Data Rate 6 Synchronous Dynamic Random-Access Memory) and not forgetting the NVMe SSD that takes this console to more detailed graphics, better frame-rate and super fast load times. In conjunction with this launch, Microsoft has also launched the Xbox Series S console that is significantly smaller, less powerful and targets the digital market with a cheaper price point of $499AUD (November 2020) with the more powerful Xbox Series X at $749AUD. Just for comparison sake and before we jump into our review, let's have a quick look at the evolution of the Xbox gaming consoles from 2001, including its performance evolution.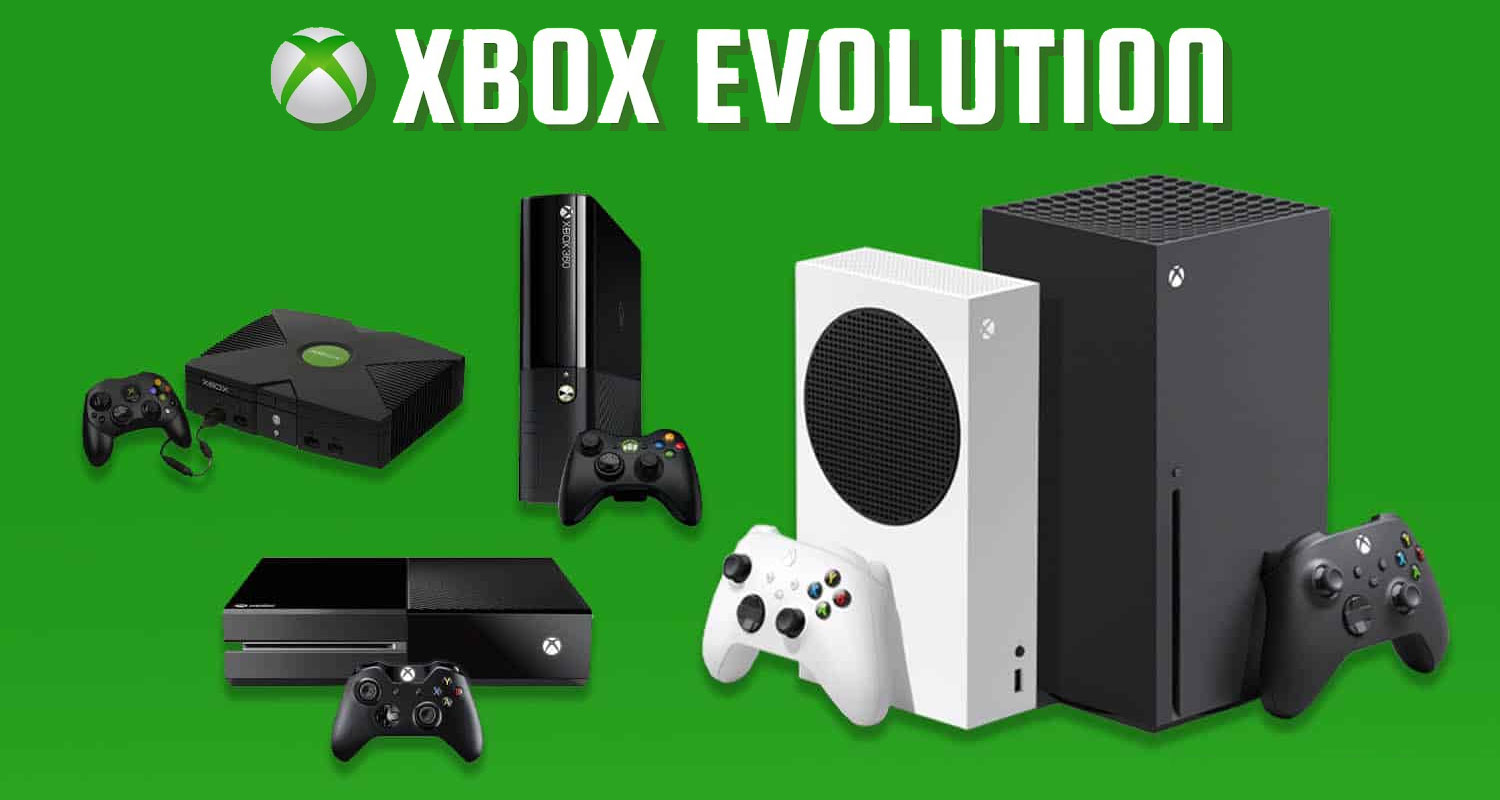 Xbox Series X Hardware Video
When it comes to the appearance of the new Xbox Series X, the first thing that comes to mind is a compact PC and considering the components used in its creation, that's actually not too far from the truth. It's closely related. However while it is related to the PC, it is still a pure gaming console that measures at 301mm x 151mm x 151mm with a whopping weight of 4.5kg. Oh… fans of the classic sci-fi film, 2001 may see similarities with the otherworldly monolith.
On the front of the console, there is an Xbox logo branded power button, a USB-A port and a connection button to pair your Xbox Series X controller. On the bottom right is the 4K drive to insert discs (4K, Blu-ray and DVD), including a power button just above it. While the console has been presented standing up in all promotional materials from Microsoft, you can lay it on its side as well. It's strange that both Microsoft and Sony have given users the option of displaying their consoles both horizontally and vertically… maybe it's to support that minimalist world?
On the back of the console, there are another two USB-A ports, Ethernet, HDMI and finally, power-in. There is also a storage expansion slot that allows you to increase storage size on your Xbox Series X via a high-speed card. Thanks to Seagate we had the chance to review their new Storage Expansion Card for Xbox Series X|S and our write-up can be found here. While we're on storage, the amount of space available to the gamer is around 800GB, even though it is a 1 TB NVMe SSD drive with that "missing" space more than likely used for the operating system, dashboard and some for caching.
Unboxing Video
Xbox Series X|S Controller
The Xbox controller is still a well-designed controller and while it was a little clunky in 2001, its now one of the best controllers on the market and the Xbox Series X|S controller is no exception. Compared to the Xbox One controller, there are some subtle differences with its aesthetics, particularly with the Xbox Elite Wireless Controller with the new D-Pad and its angular design.
For next-gen console controllers, it's all about haptics in 2020! What's are haptics? It's basically a multi-sensory experience created for video games to help immerse you better into the game that you are playing. In other words, different levels of vibration (aka force feedback) give you the sense that you are manipulating something in the virtual world such as loading a clip into a gun, pulling a bow string or hacking a safe. It will definitely be the future moving on.
Content creators and those wanting to share in-game moments will be pleased to know that Microsoft have finally added the ability to easily capture screenshots and gameplay clips via the push of a button which works a treat. It really makes sharing a breeze!
The controller still uses AA batteries, however you can get rechargeable batteries and Microsoft follow the philosophy of if it ain't broke, don't fix it. While the controller may not change the world of controllers, there are additional subtle changes such as textured grip to give you more control in your virtual worlds. Furthermore the triggers feel better and the new D-Pad gives you even more control. Having played a variety games since we received the retail console, I really can't fault the controller and looking forward to see how developers maximise its features for future titles.
Xbox Series X|S Controller Gallery
Evolution of Xbox Controllers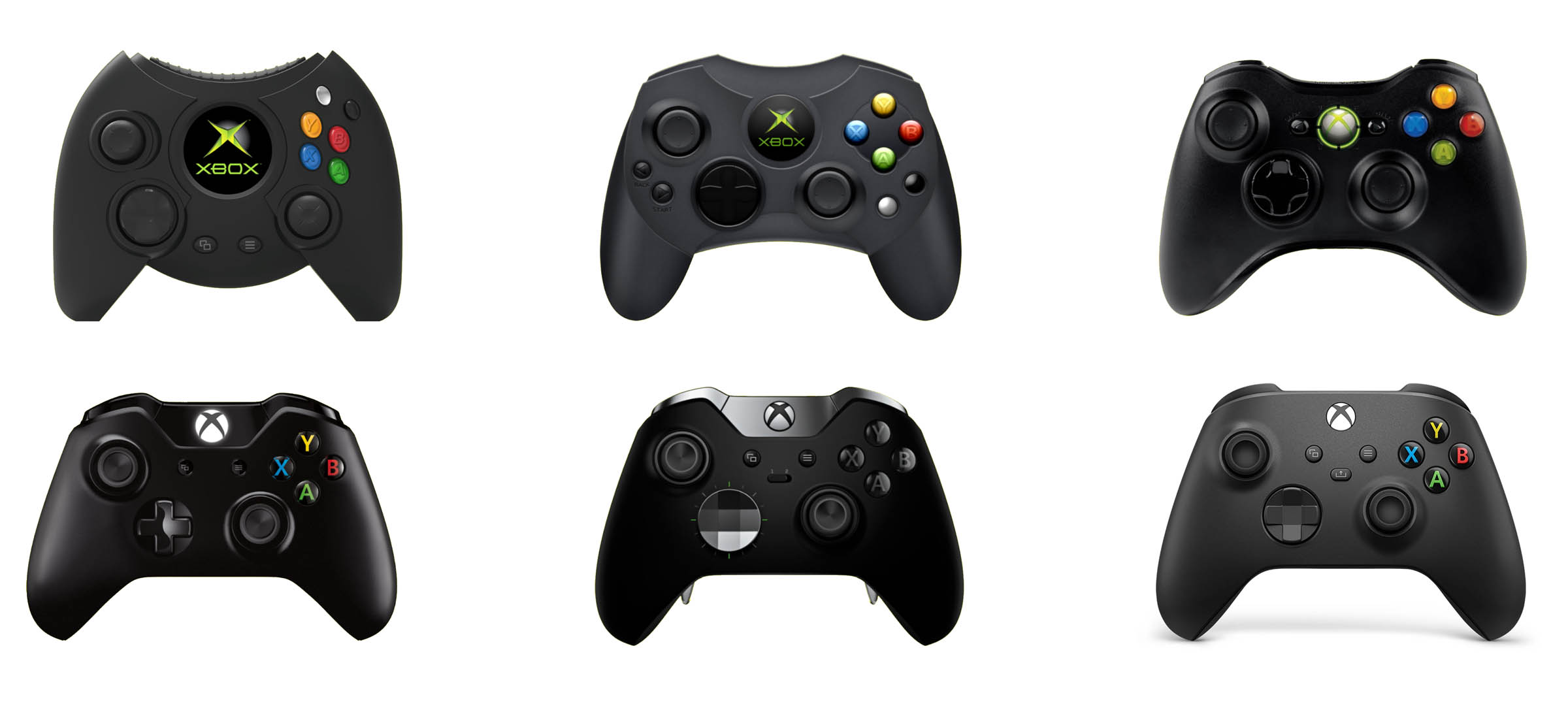 Setup
The setup process of the Xbox Series X is similar to the previous console from Microsoft that takes the user through a simple wizard installation process. This includes pairing the controller to the console, selecting your language, including variety (e.g. Australian), choosing your internet connection (wired / wireless) and even the choice of using the Xbox mobile (https://xbox.com/getapp) to help with the process. As we've had the console early, there was a large 796MB O/S update, followed by a controller update and then linking the console to your Microsoft account and gamer tag.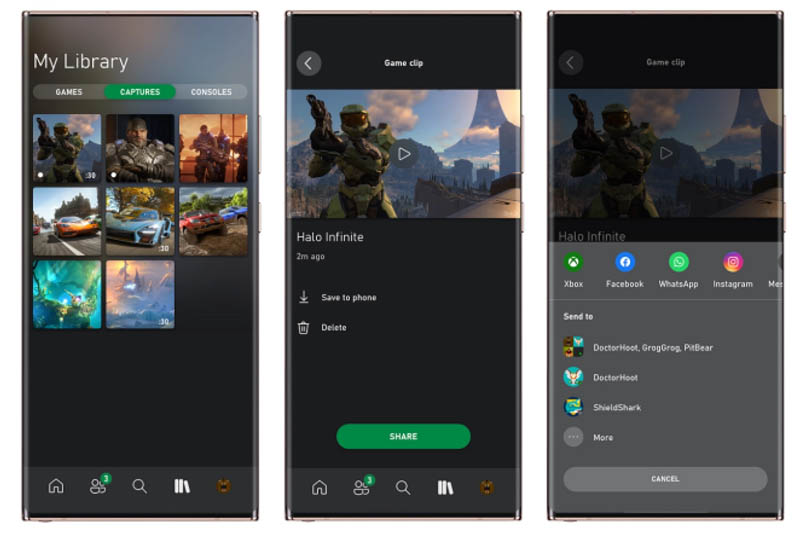 Following this, there is a section on how Microsoft use your data internally and with publishers, including the choice of whether you want to send information to help make your Xbox experience better. Next are sign-in and security preferences (e.g. no barriers or authorizing for signing-in/buying), joining the Xbox Game Pass Ultimate for just $1 for one-month (renews at $15.95), selecting your time-zone, energy saving or instant-on (including voice to wake up) and whether you want auto-update enabled.
While it may sound a lot, it's a relatively easier process.
Once setup, you're treated to the Xbox interface that is super responsive but still a little convoluted in terms of navigating the dashboard. The interface or Xbox UX (Unified Xbox Experience) was originally launched on the Xbox One and has been designed to keep the user experience focused on the gamer, including better connectivity with friends and communities.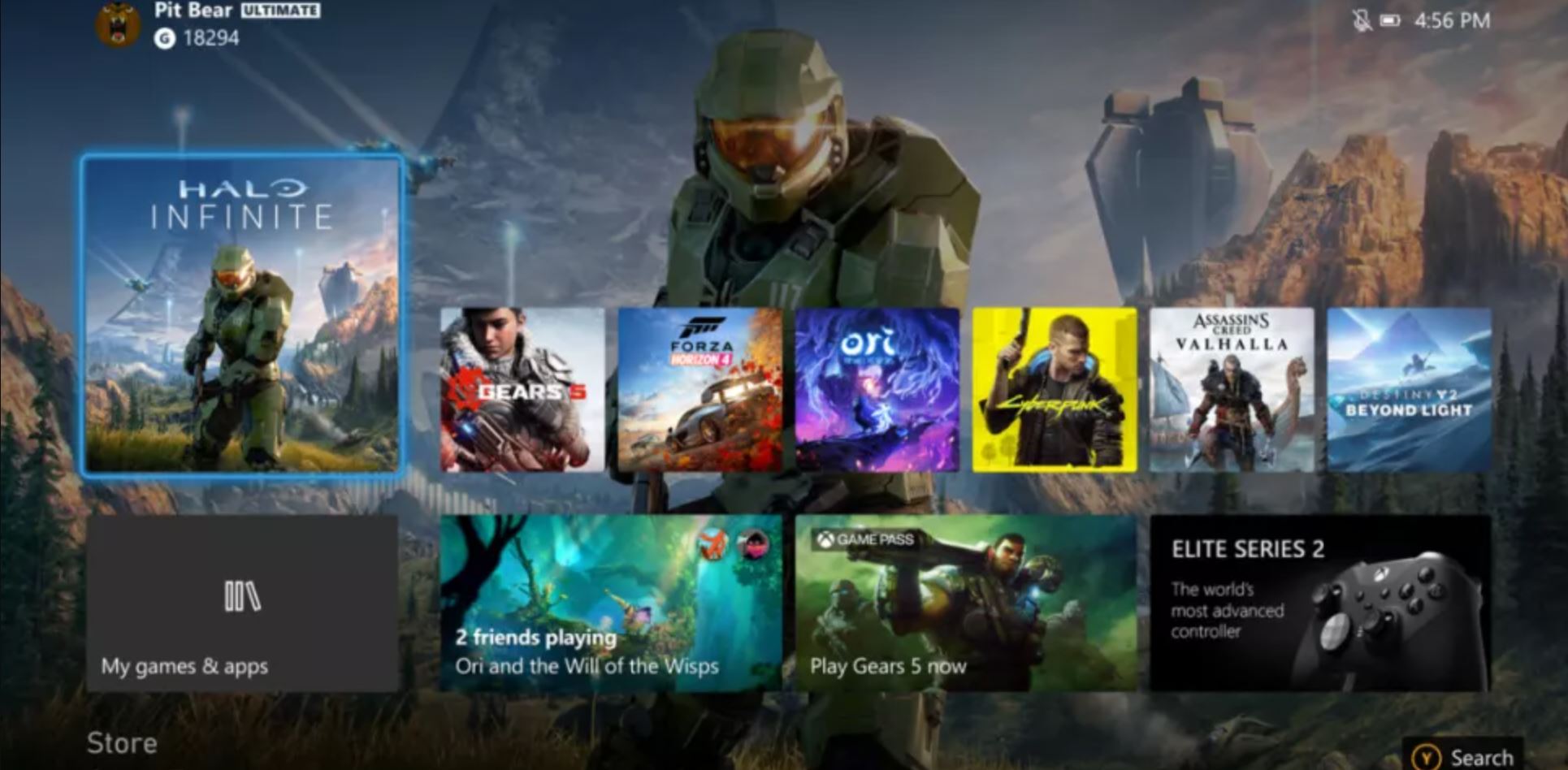 While I like it, there is a lot happening but you can see that Microsoft are aiming for a mixed gaming and multimedia experience which they have succeeded with the Xbox UX and of course, cloud gaming via the app. Accessing Xbox Live or watching movies like Avengers: End Game or season 2 of The Mandalorian (which was the best darn series of 2019) in 4K is nothing short of visually stunning thanks to its sharpness that allows you to see the smallest detail, not to mention the depth and colour palette.
Gaming
The 2017 Xbox One X which featured 4K gaming was impressive (it still is) and its 2020 next-gen sibling is equally as breathtaking. One of the secret weapons of the Xbox Series X is its high-speed NVMe (Non-Volatile Memory Express) "next-gen" solid-state storage that loads games very fast. My favourite game of 2019 was The Outer Worlds and on the Xbox One X it loaded in 30 seconds, whereas on the Xbox Series X, it was a speedy 5 seconds. Red Dead Redemption 2 takes 90 seconds on the Xbox One X, whereas on the next-gen console, it literally halves this time at just 44 seconds.
It also boasts a quick resume feature that again loads games (yes multiple) without the… slow… loading… screen between 5 to 10 seconds. While playing games, the console is ultra-quiet; however it can get a little warm. When comparing games from the Xbox Series X with the Xbox One X, there is a difference and this is more noticeable with the framerate with no stuttering or drops in FPS. This is very noticeable with Forza Horizon 4.
During our review period we had access to optimized games such as Gears 5 and the aforementioned Forza Horizon 4 that were silky smooth on the Xbox Series X in terms of framerate with ultra-fast load times.
However when the Xbox Series X is released next week on November 10, one game that will be absent is Halo Infinite that is a shame as the console is lacking those Microsoft AAA exclusives. Thankfully Ubisoft have come to the rescue with Assassin's Creed Valhalla and of course Watch Dogs: Legion plus the visually different The Touryst that while simplistic in terms of visuals is a very clever game with its level design and game mechanics. A special mention should be made about Watch Dogs: Legion as it will allow you to play the game at 30 frames per second with glorious ray-tracing enabled.
Xbox Series X Launch Titles
Here's a list of Day One Xbox Series X optimized titles that will be available from launch, not to mention the backlog of the previous generation of games. Games that have the words Smart Delivery next to them means that players who already own the game will have access to the optimised versions for the new consoles.
Assassin's Creed Valhalla (Smart Delivery)
Borderlands 3 (Smart Delivery)
Bright Memory 1.0
Cuisine Royale (Smart Delivery)
Dead by Daylight (Xbox Game Pass + Smart Delivery)
Devil May Cry 5: Special Edition
DIRT 5 (Smart Delivery)
Enlisted
Evergate
Fortnite
Forza Horizon 4 (Xbox Game Pass + Smart Delivery)
Gears 5 (Xbox Game Pass + Smart Delivery)
Gears Tactics (Xbox Game Pass + Smart Delivery)
Grounded (Xbox Game Pass + Smart Delivery)
King Oddball (Smart Delivery)
Maneater (Smart Delivery)
Manifold Garden (Smart Delivery)
NBA 2K21
Observer: System Redux
Ori and the Will of the Wisps (Xbox Game Pass + Smart Delivery)
Planet Coaster (Smart Delivery)
Sea of Thieves (Xbox Game Pass + Smart Delivery)
Tetris Effect: Connected (Xbox Game Pass + Smart Delivery)
The Falconeer (Smart Delivery)
The Touryst (Xbox Game Pass + Smart Delivery)
Warhammer: Chaosbane Slayer Edition
War Thunder (Smart Delivery)
Watch Dogs: Legion (Smart Delivery)
WRC 9 FIA World Rally Championship (Smart Delivery)
Yakuza: Like a Dragon (Smart Delivery)
Yes, Your Grace (Smart Delivery)
Thoughts?
The next-gens have arrived and the Xbox Series X promises a world of limitless possibilities when it comes to gaming, particularly from a performance point of view. If you own the original Xbox One console from 2013 or have a PlayStation 4 or Pro and want to upgrade, you will definitely be pleased with purchase and best of all, Microsoft have future-proofed its console. However if you own an Xbox One X, you might want to hold off as this is still a valid console today with 4K… maybe wait for those exclusives that maximise the architecture of the Xbox Series X.
Gallery
Mjolnir and the Helmet of Nabu do not come with the Xbox Series X console
For more information, please visit https://www.xbox.com/en-AU/consoles/xbox-series-x