Consoles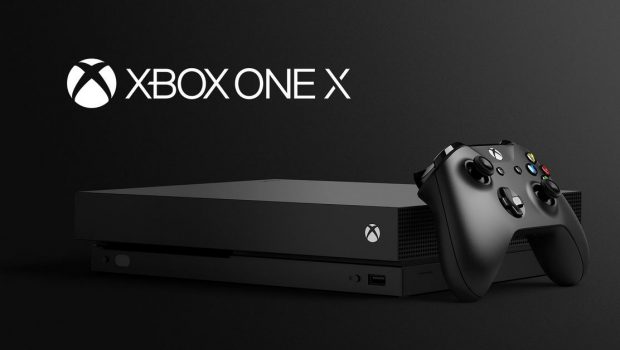 Published on November 4th, 2017 | by James Wright
Xbox One X Review
Summary: The Xbox One X is definitely for the players!
The highly anticipated successor to the Xbox One and to some extent, the Xbox One S has finally arrived with the world's most powerful gaming console, the Xbox One X which is available nationally from 7 November 2017. It is a premium product with a RRP of $650 AUD and Microsoft promises to change the way we game and use consoles as an entertainment machine. For people living in Melbourne Australia, it's launched on Melbourne Cup Day and although some may see this as a gamble for Microsoft (e.g. a new console), we believe it's an educated one and the next evolutionary step for consoles. Now… there are consoles that support '4K', the PlayStation 4 and the Xbox One S, however this console is considerably more powerful and offers a plethora of additional features.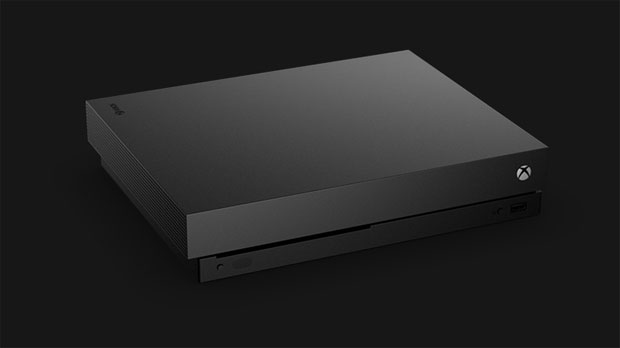 The Xbox One X is powered by a custom 8-core 2.3Ghz AMD Jaguar CPU with 6 teraflops of graphical processing power plus 12GB GDDR5 memory which allows for exceptional 4K video quality for gaming, Blu-ray and streaming, not to mention a plethora of other speed benefits. 4K is four times the number of pixels of 1080p and supports a resolution of 3840 x 2160 or also known as 2160p. Visually it is very impressive and was once the realm of PC gamers for this kind of resolution.
According to Microsoft, the Xbox One X is 40% more powerful than existing consoles and after playing some of the latest titles on this machine, they are very remarkable, especially games that run at 60 frames per second (fps) at 4K which just scream realistic clarity. Another great aspect about the Xbox One X is that is backward compatible with the Xbox One which means games and apps from this console will be available for the user from day zero.
Some titles have also been optimised for the Xbox One X which may include enhancements such as higher resolutions, faster frame rates and improved textures plus HDR. Additionally, Microsoft are also working on titles from the Xbox 360 to be available on the Xbox One X such as Assassins Creed, Fallout 3 and Halo 3 to name a few of the titles which will add improved graphics to match the power of this console.
Additionally, Xbox One accessories are also compatible on this console which means your old controllers can easily be connected. However if you want to use the Kinect, you will need a USB adapter in order to maximise this previous peripheral… but seriously, who 'kinects' these days anyway? As we digress, it should be mentioned that we really love how Microsoft are creating a backward compatible market and whether this is games or accessories, it's definitely needed in this world where consumables have been designed to last only a few years… we're looking at your Apple.
Unboxing Video


When you purchase this console, it comes with everything you need to start playing and if you're already an Xbox One or Xbox One S owner, your games library will immediately appear on your brand new XBox One X console, provided you use the same username and then choose what you want to download.
Box Contents

– Xbox One X 1TB console
– Xbox Wireless Controller (including 2 AA batteries)
– HDMI cable (4K capable)
– AC Power cable
– 1 month game pass subscription trial
– 14-day Xbox Live Gold trial
– Xbox One X Setup Guide
– Xbox One X Warranty Manual
Unpacked and out of the box, the first thing we noticed about this console was the build quality of the Xbox One X. It is unrivalled and its design definitely looks like a high-end system with its black/grey colouring and almost Spartan like design that has been created for power like these soldiers of myth. It's also slightly smaller than the Xbox One S and when playing games, we did notice that back of the console did get a little warm but thankfully nothing too concerning.
On the front of the console is the Xbox logo power button located on the top right hand-side of the unit and on the left is the Blu-ray/DVD slot and eject button. There's even a USB 3.0 port on the front of the machine plus a connect button for your controller. On the back of the console is power port, HDMI Out, HDMI In, USB 3.0 (x2), IR Out, S/PDIF and Ethernet. The dimensions of the Xbox One X measures at 30 x 24 x 6cm and it's relatively heavy at 3.81kg. Lastly, you have the controller which is pretty much your Xbox One controller and like the old saying, if it ain't broke, don't fix it.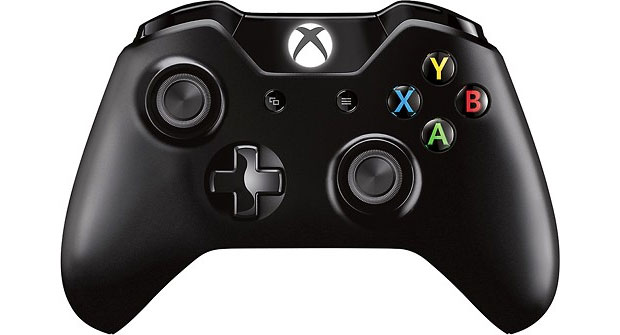 Once you have connected your Xbox One X to your TV or monitor and hooked it into your mains, it's time to start the setup wizard which includes;
Downloading the Xbox One X update (including verifying and applying update)
Language
Location
Account (Your Microsoft account)
Time Zone
Power (Energy Saving or Instant-on)
Update options
Following this, the console then welcomes the player, allows you to use a code (e.g. redeem a game or Xbox service), setup payment options and then explain the one button guide and Xbox assist. Given that, the entire process was very quick and once completed, we were ready to explore the wonders of the Xbox One X. After the initial setup of the Xbox One X, the first thing that you may notice is how fast this console is to boot-up. Also, the O/S is very responsive and more importantly, it allows you to tailor the tiles in order to customise your experience. The new interface does take some time becoming familiar with but after our testing  period, we actually found it quite good.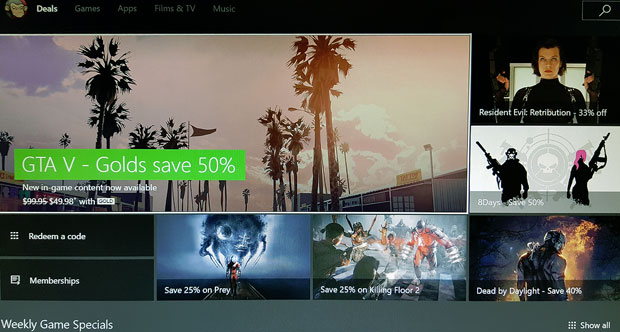 If you're comparing apples with oranges which reviewers do, the Xbox One X definitely has parallels to a mid or high range gaming PC, particularly when it comes to teraflops. So what exactly does teraflops mean? Teraflops is a system of measuring how many floating point operations per second your system can do and the more teraflops, the faster processing your console or PC can do. Of course, there are a number of factors involved like the contents of your system but this measurement is a good way to scope the overall power of a machine.
To put some perspective on where this new console sits and if we look at Microsoft and Sony over the years, the XBox One has 1.3 teraflops, with the Xbox One S at 1.4 teraflops, followed the PlayStation 4 with 1.8 teraflops and the new PS4 Pro with 4.2 teraflops. This means that the new Xbox One X is 4.6 times faster than the Xbox One S and 3.3 times faster than the PS4 Pro. In the grand scheme of gaming consoles, this means that it is far superior at rendering 4K and HDR and more importantly, keep a higher rate of frames per second which is where the blurring of reality happens.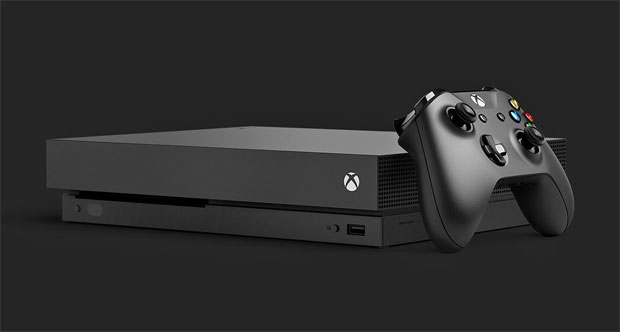 It does help that the XBox One X comes with a whopping 12 GB of high-speed GDDR5 RAM with a GPU of 1172Mhz. The RAM is also split with 3GB for the operating system and the remaining for gaming or the like which is quite decent. Furthermore, the system comes with a 1 terabyte hard drive and we were surprised Microsoft did not include a larger unit given the intensity of storage for modern games. Our review unit came with a plethora of games, including our old back catalogue from our Xbox One and we unfortunately filled up the console with just 14 games. This means that external storage is a must for hardcore gamers.
Xbox One X Specifications
CPU: 2.3GHz 8-core AMD custom "Jaguar" CPU
GPU: Integrated AMD graphics with 6 teraflops of performance
RAM: 12GB GDDR5
Storage: 1TB hard drive
Dimensions: 30 x 24 x 6cm
Weight: 3.81kg
Color: Black
Optical Drive: 4K/HDR Blu-ray drive
Networking: Gigabit Ethernet, 802.11ac dual band 2.4GHz and 5GHz
Online gaming: Subscription Xbox Live required to play online
Ports: Power, HDMI 2.0a in, HDMI 2.0a out, 3x USB 3.0, S/PDIF, IR out
4K Support: Yes
HDR Support: Yes
In terms of audio, the Xbox One X supports Dolby Atmos and if you have the right surround sound setup, it creates one of the most realistic audio experiences as the sound is placed and moved in three-dimensional space. From an sound perspective, it allows the audio to be positioned at different places in your room such as an explosion above your head or someone talking next to you. Add in the traditional elements of surround sound and Dolby Atmos provides some exceptional clarity when it comes to audio.
Some TV and streaming channels support Dolby Atmos and of course, video games. Forza 7 sounded brilliant with Atmos as you could hear all the cars around you and games such as Assassin Creed's Origins helped with the immersion factor of this living breathing city or the crazy gunfire of Gears of War 4 which felt like you were right in the middle of the battlefield. It's amazing what audio can do when setup correctly, so make sure you either have a decent surround sound system or headphones for the Xbox One X.
Although the Xbox One X will work on 1080p displays, 4K is where this console shines (which we've been harping on) and seeing the O/S in this mode boasts excellent clarity but once you have experienced 4K gaming, streaming and movies, there is no turning back. However if you only have 1080p, you will still have better graphics as this console supports super sampling to downscale the 4K to 1080p which results in improved visuals.
Then you have something called HDR or High Dynamic Range. HDR has this magical effect on colours which are not only brighter and more vibrant but literally pop out of the screen. However in order to use the HDR feature of the Xbox One X, you do need a 4K TV that supports this feature and the end result is a wider range of colours with more depth and shades that make images appear more lifelike. So next time you're in JB Hi-Fi or Harvey Norman, ask one of the salespeople to show you the different and be amazed at the difference.
If you want an example of how 4K and HDR impacts on gaming, exclusives such as Forza Motorsport 7 and Assassin's Creed Origins become pure eye candy for the player and the attention to detail is ridiculously good. The additional resolution of Forza makes the already realistic cars look even better, especially the weather, lighting and textures. Draw distance is another highlight which increases the depth of the game and when matched with a set 60 fps… this is how games should be played as you race around the tracks.
Further to this, Gears of War 4 almost looks like a new game compared to the 1080p version on the Xbox One, especially with the inclusion of HDR which adds clarity, depth and colour. The faster rendering of the Xbox One X adds to the overall playability, especially with its 60 fps so the hoard should better look out. As mentioned earlier, Assassin's Creed Origins successfully recreates a game set in Ancient Egypt and this title from Ubisoft is probably my favourite title on the Xbox One X due to the intricate level design and warm colours of this country.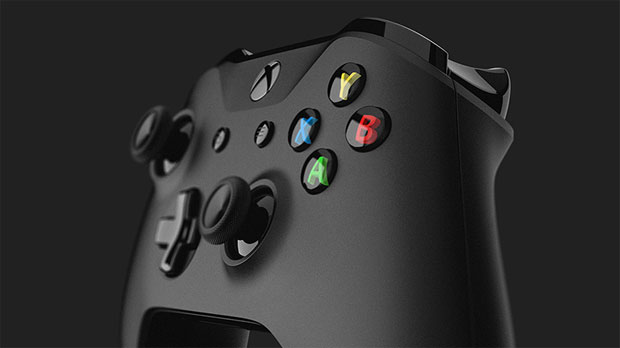 Although not as graphically impressive as any of the aforementioned titles, Super Lucky's Tale is one of the nicest looking 3D platformers around that almost makes the title feel like a Pixar film due to the increased resolution and sharpness of the title. Sure it doesn't push the console but it does deliver a fun arcade game with 4K graphics. I'm also eager to see how Sea Thieves will look and play in 2018.
The XBox One X comes with a Ultra HD 4K Blu-ray player which definitely futureproofs this console and more importantly, allows owners to experience an amazing visual clarity provided you have a TV which supports 4K and HDR. For films, we tested the BBC's Planet Earth II which came with our review unit and additional titles which we already owned such as Batman vs Superman Dawn of Justice Ultimate Edition, Wonder Woman and Deadpool which were all phenomenal and really showcased this technology well. Okay, we did get a little carried away but the clarity of these films were brilliant, particularly on our Hisense 65″ Series 8. Images were crisp and sharp, colours thoroughly vibrant (lacking in Batman vs Superman at times) and overall, the visuals were perfect.
Further to this, 4K streaming is also available via YouTube or paid services such as Netflix and Amazon which once again improve the overall video quality and definitely makes it hard going back to the standard digital resolution for TV. Like the clarity of games, 4K videos is a kaleidoscope of colours and almost comes to life on a 4K TV with HDR.
The multiplayer component of the XBox One X has been revamped and includes cross-connectivity between the Xbox One and Windows 10 systems, however you do need a valid Xbox Live Gold membership to access this feature. Connecting your console to the net supports a wired Ethernet connection or wireless with 802.11ac dual band 2.4GHz and 5GHz which was our preferred setup and worked great.
Final Thoughts?
To increase the hype, words such as "anticipated" or a collection of words like "world's most powerful console" are sometimes thrown around but after our thorough testing of this new console, the Xbox One X definitely delivers in terms of specifications, performance and its use of 4K and or HDR. There are a couple of criticisms and this is true of other consoles like the Nintendo Switch as there is a lack of new launch titles, more specifically, triple A games. Quite a few of the games on the Xbox One X have been 'remastered' for this console and although they do look spectacular, new content would have taken this launch to another level.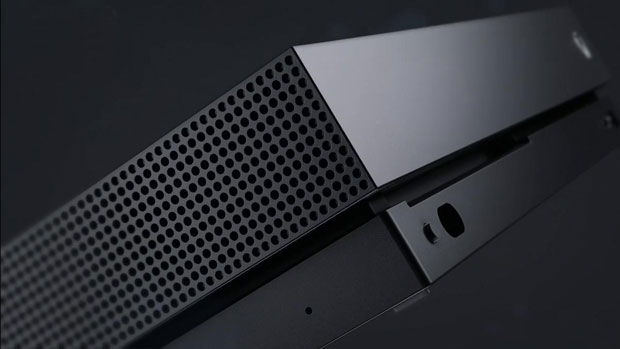 Nonetheless, it's great that Microsoft have started updating certain games in their library from the Xbox One to this new console for graphical enhancements which is definitely a huge bonus to players. Also, the 1 terabyte hard drive is a little small, 6particularly with some games almost reaching the 100GB mark for a install and if you don't have a 4K TV with HDR plus the appropriate sound system, you will be missing out on some major features of the Xbox One X. However if you do have these and an Xbox One, the transition to the X is definitely worth it. If you own an Xbox One S, you might want to wait a little while and if you're a PlayStation 4 owner, there's never been a better time to own an Xbox console then now.
The Xbox One X is definitely for the players!
Writers: James Wright & Andrew Bistak