News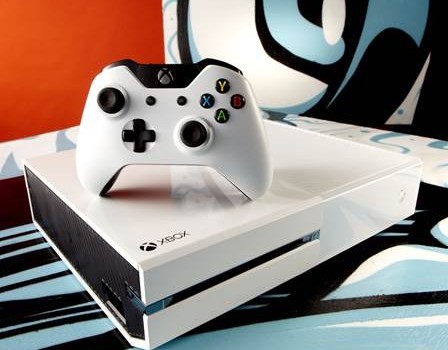 Published on August 15th, 2014 | by admin
Xbox Newsbeat 9-15 August 2014
Xbox One System Update: More Social Features and New Ways to Watch TV Available for Preview Members
"Xbox On" coming to new markets, including Australia for Preview Members
Today we're rolling out several of the new social and entertainment features we shared earlier this week, in addition to a few unannounced features, to the members previewing new system updates. Your input on feedback.xbox.com plays a big role in shaping these updates, which will roll out to all Xbox One owners in the coming months.
Some of the new features rolling out to our preview members include:
"Xbox On" in New Markets – Adding support for additional markets to use the "Xbox On" Kinect voice command to power on consoles: Australia, Canada (French), Italy, Spain, Mexico, and Brazil – a top used feature.
New Friends Section – The new Friends section has been available for a few early access preview members and we're expanding it to additional participants enrolled in the preview program. The new Friends section enables you to see at a glance what's going on with your friends. You can stay up-to-date with your current activities, the most popular games your friends are playing, and a Gamerscore leaderboard to see who has improved their Gamerscore the most over the last 30 days. We'll continue to roll this feature out to all participants in the coming updates.
Media Player – A new app will be available soon that enables you to play media files from either an attached USB device or from a network connected home media server that supports DLNA protocols. The preview version of the Media Player app will initially only support USB devices, with DLNA support coming soon. Xbox One will support more formats than Xbox 360, including support for dozens of new file formats like mpeg 2 TS, animated gifs and mkv which will be added by the end of the year. See below for additional file formats.
Parties – The Party App has been re-organized, so you can now see what activities everyone in your party is doing and tell more clearly who is playing in the same game with you.  You can also more quickly perform common actions like muting, joining, or sending game invites.  Also, Parties now have a Party Leader.  This person can change whether the party requires invitations, and she/he can remove others from the party.
For more information, the full list of updates and relevant media assets, please visit Xbox Wire.
Three New Xbox One Bundles Put the Biggest Blockbusters in Your Hands
A trio of great system bundles that combine this year's biggest blockbusters with a shiny new Xbox One
The holiday season is right around the corner – and Xbox is leading the charge, with a trio of great system bundles that put this year's biggest blockbusters right into your hands along with a shiny new Xbox One. "We're excited to offer fans more choice and value than ever before," said Head of Xbox Phil Spencer. "These bundles offer a great opportunity to enjoy Xbox One alongside an incredible line-up of games, making Xbox the best place to play this holiday and beyond." Need a fantastic gift for a friend or family member? Or, are you looking to make the jump into next-gen gaming yourself? Have a look at these three Xbox One bundles, announced today at Gamescom 2014 – and now available for pre-order at retailers!
Xbox One Limited Edition Call of Duty: Advanced Warfare Bundle ($5991) What does the future of warfare look like? Activision and Sledgehammer Games' Call of Duty: Advanced Warfare imagines a high-tech, war-torn future for the acclaimed first-person shooter saga. This bundle launches at select retailers on November 3, and includes a digital Day Zero Edition copy of the game (featuring early access and double XP on November 3), a special Xbox One console and wireless controller featuring unique Advanced Warfare artwork, a chat headset, a 1TB hard drive, special in-game sound effects, and additional in-game content. Xbox One Special Edition Sunset Overdrive Bundle ($4991) You'd better believe that Insomniac Games' Sunset Overdrive will be one of the biggest Xbox One-exclusive blockbusters of the year – and this bundle features everything you need to fight back against the evil forces of the colourful-yet-dystopian Sunset City. The Xbox One Special Edition Sunset Overdrive Bundle includes a white console and wireless controller. A digital copy of Sunset Overdrive, and all of the Day One Edition bonus weapons and items. It launches alongside the game on October 28.
Xbox One FIFA 15 Bundle ($5291) Last – but certainly not least – is the Xbox One FIFA 15 Bundle, which includes an Xbox One console, a wireless controller, a chat headset, a 14-day Xbox Live trial subscription, a digital copy of FIFA 15 and an Ultimate Team Legends Gold Pack. The Xbox One FIFA 15Bundle launches on September 25 and is only available in Europe. This follows the recently announced Xbox One Madden 15 Bundle that will be released in the U.S. on August 26. No matter which side of the Atlantic you live on, you'll get to enjoy the latest and greatest EA Sports title as part of an Xbox One bundle. No matter what kind of gamer you are, there's an Xbox One bundle for you this holiday season. Pre-order yours now at retailers, while supplies last!
For more information and relevant media assets, please visit Xbox Wire.
1 Estimated retail price, actual prices may vary. Available in limited quantities at select retailers, while stocks last. Not all bundles available in all markets.  Add-on content requires Xbox Live Gold membership (sold separately). 
Create, Pilot and Destroy the Ride of Your Life in ScreamRide
Coming exclusively to Xbox One and Xbox 360
ScreamRide provides a fresh take on the creation and action genre, courtesy of Microsoft Studios and Frontier Developments.
In ScreamRide, players can build extreme coasters, rides and environments from the ground-up, pilot these creations with precision control, and destroy anything and everything with simulated, real-world physics. Xbox One players on Xbox Live will also be able to share their dream creations with friends and experience their twisted masterpieces.
We'll have more to come soon on ScreamRide, but for now, you can watch the trailer and start imagining how to design, ride and then obliterate your dream coasters and rides!
For more information and relevant media assets, please visit Xbox Wire.
Introducing the Halo Channel, Your New Home for All Things Halo
An all-new interactive digital network that provides unprecedented, personalized access to the Halo universe.
Ahead of Halo: The Master Chief Collection, Halo: Nightfall and the Halo 5: Guardians Multiplayer Beta coming later this year, we're excited to unveil the Halo Channel – an all-new interactive digital network that provides unprecedented, personalized access to the Halo universe. Created by 343 Industries, the Halo Channel is home to all your Halo content and entertainment, and includes an abundance of interactive features that allows fans to immerse themselves in Halo like never before. The Halo Channel will be available on Xbox One and Windows 8.1 devices on Nov. 11, 2014, and a version for Windows Phone 8.1 will be made available shortly after. Key features include:
Live and Timely Content – Along with a library of original programming and entertainment, access timely Halo news and live events including eSports broadcasts via the Halo Channel.  Through robust Twitch integration viewers can watch Halo broadcasts, follow their favourite players and launch into the game with the press of a button. In addition, the Halo Channel can display stats and data during matches, allowing you to monitor players in real-time.
Interactive and Sharable – Interact with Halo content with a personalized viewing experience, social sharing, Halo Encyclopaedia integration and a best-in-class video platform. Instantly connect with the Halo community and your friends through social media, sharing your favourite Halo moments and content.  Pull up the Halo Encyclopaedia and learn more about the scene you're watching, including characters, weapons, vehicles, locations and more.
Rewarding – Unlock a variety of exclusive in-game content for upcoming Halo titles – including Halo: The Master Chief Collection and Halo 5: Guardians – by watching original Halo programming and entertainment, participating in some of the interactive community polls or trying your hand at trivia that will test your knowledge of the Halo universe.
Multiplatform Access – Sync your Windows 8.1 device to your Xbox One, and use it as a controller or a second screen where you can access the Halo Channel.  At any time, you can begin your viewing experience on one screen and seamlessly continue it on another.
Check out the video above for a first look at the Halo Channel, and stay tuned to Xbox Wire for a more in-depth preview in the coming days!
For more information and relevant media assets, please visit Xbox Wire.
Connect Like Never Before with Forza Horizon 2's New Social Features
Are you ready for the most social racing game ever made?
For many fans, the social aspect of gaming is one of the best elements. Whether you're playing cooperatively with a long-time friend, meeting (and defeating) new people in competitive multiplayer, or just chatting it up in a pre-game lobby, there are plenty of opportunities for socializing. But it can always get better. As you'll see in the video above, the development teams at Playground Games and Turn 10 Studios have been hard at work ensuring that Forza Horizon 2 will be the most social racing game ever made. The key for the team was to ensure everyone's game feels connected, even when you're not in multiplayer. For instance, when you're in your solo campaign, you'll see your friends' Drivatars cruising around the world, practically daring you to challenge their best times. This is made even easier thanks to the fact that you'll be presented with friend comparisons for nearly everything you do in-game. Coolest of all, your friends don't even need to be online for you to take them on, as asynchronous Rivals challenges let you race on your own schedule. When the time is right to hop on Xbox Live for some online action, the transition from single-player to multiplayer is completely seamless thanks to a notable lack of lobbies or anything else that might force you to wait. Just hop in and start racing toward the finish line (or completing objectives, or doing one of the many other new activities to be found in Forza Horizon 2).
Of course, Forza Horizon 2 is about much more than just racing. As a celebration of all thing automotive, Forza Horizon 2's community features shine bright. Players will be able to create Clubs with up to 1,000 like-minded members. The purpose of that club, however, is up to you. Maybe you want to hang with Forza fans who pledge allegiance to a certain car brand, or find other people to tackle specific challenges with. Or maybe the club just consists of you and a group of your closest friends. It's your call. Custom liveries have long been one of the hallmarks of the Forza franchise, and Forza Horizon 2 takes sharing them to a whole new level. Want to show off your sweet custom ride or check out what's hot amongst members of the Forza Horizon 2 community? Head into one of the Online Car Meets to show off your car or take a look at other drivers' whips. Like the custom livery on one of the car? You'll be able to download it for yourself with just the press of a button. There are a few ways to enjoy road time with friends. One is Online Road Trip, which will allow your group to see the sights while exploring the open world between destinations. Once you reach where you're going, your group will be able to vote on the next destination. Online Free Roam, on the other hand, is precisely what it sounds like: hit the road and go wherever you want to go next. Forza Horizon 2 has been built from the ground up to let you easily connect with your friends and fellow members of the gaming world's most passionate car community. Connecting with them will be easier than ever before once Forza Horizon 2 hits the road beginning on October 2nd.
For more information, the full list of cars that have been revealed to date and relevant media assets, please visit Xbox Wire.
ID@Xbox Unleashes Slew of Exclusive Games Coming to Xbox One
An exciting line up, produced via the self-publishing program for independent developers.
Tuesday morning, ID@Xbox made a splash during the Xbox briefing at Gamescom, revealing dozens of games coming first to console on Xbox One, via the self-publishing program for independent developers. The exciting line-up included fan favourite SMITE, as well as new, soon to be Xbox One staples Space Engineers, SUPERHOT, Ghost of a Tale and The Escapist. With more than 500 developers with development kits, the portfolio on Xbox One continues to grow. Creating games is not easy, and ID@Xbox is committed to offering developers the tools they need to bring innovative experiences to Xbox One. Earlier this year, we announced access to Unity tools and Unreal Engine 4 for ID@Xbox developers, and we're excited to offer yet another popular middleware solution for development on Xbox One. Beginning later this year, ID@Xbox participants with development kits will be able to use the GameMaker: Studio export for Xbox One to bring their games to life. It's an exciting time for independent games on Xbox One. Ranging from the wonderfully chaotic jetpack action ball game #IDARB, to the mysterious world of Ghost of a Tale, there is no shortage of excitement at Gamescom this year. Join us in the Xbox booth to check out 20 games firsthand, take a deeper look at the collection of exclusive games in the video above – and check out the Xbox One Store for the latest independent games, including Warframe launching next month. All of the ID@Xbox games shown during the Xbox media briefing are coming first to console on Xbox One, but these are only a fraction of the hundreds of games coming to Xbox One from independent developers.
For more information and relevant media assets, please visit Xbox Wire.
343 Industries Gives a Fans a Sneak Peek at the Halo 5: Guardians Multiplayer Beta
The next generation of Halo multiplayer begins on Dec. 29, 2014
The next generation of Halo multiplayer begins on Dec. 29, 2014 with the start of the three week long Halo 5: Guardians Multiplayer Beta. Announced during the Xbox Gamescom 2014 Media Briefing, the Halo 5: Guardians Multiplayer Beta will run from Dec. 29, 2014 through Jan. 18, 2015 and focus on just a portion of Halo 5: Guardians' full multiplayer experience – arena gameplay. Featuring intense 4 vs. 4 showdowns, arena combat in Halo 5: Guardians will start players with the same loadout, ensuring matches are perfectly balanced and competitive.
The Multiplayer Beta includes seven maps and three game types, as well as a variety of different armour sets to customize your Spartan with. "It's celebrating the legacy of competitive gameplay that's always been at the heart of Halo's multiplayer," said Josh Holmes, Executive Producer on Halo 5: Guardians, in a developer video that was shown during the Media Briefing.  Throughout the Beta, players will have the opportunity provide feedback through the newly announced Halo Channel.
"Having a beta this early this early in development is crucial because it gives us as developers the opportunity to react to the feedback we get from fans and take it into account as we complete the multiplayer experience for Halo 5: Guardians," said Holmes. The Halo 5: Guardians Multiplayer Beta will run on dedicated servers at 60 frames-per-second to deliver the best multiplayer experience, and include unlockable content which can be carried over to Halo 5: Guardians when it launches in late 2015. Fans can get access to the Halo 5: Guardians Multiplayer Beta as part of Halo: The Master Chief Collection, which releases on Nov. 11, 2014.
For more information and relevant media assets, please visit Xbox Wire.