Consoles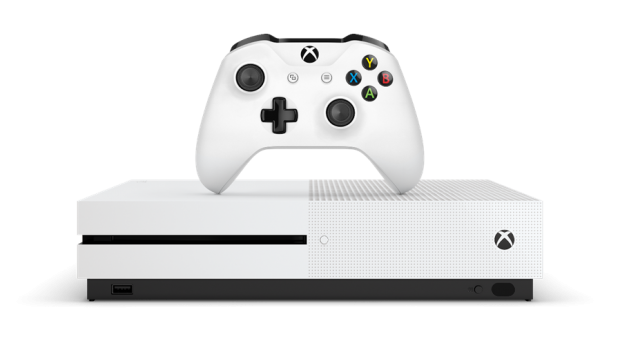 Published on August 3rd, 2016 | by Admin
Xbox One S Available Now in Australia and Select Markets Globally
The 2TB Xbox One S launch edition is now available in Australia and select markets globally, at the Microsoft Store or your local retailer. Demand is extremely high and the 2TB launch edition is only available in limited quantities, so go out and get yours today to enjoy this holiday's greatest games.
A few of our favourite features of the highly anticipated, newly designed Xbox One S include:
Xbox One S offers a great value as one of the top 4K Ultra HD Blu-ray players on the market– which means you can watch your favourite movies in stunning 4K. The 2TB launch edition Xbox One S is available for $549 AUD, with 1TB and 500GB Xbox One S options starting at $399 AUD on August 23.
You canplay over 100 console exclusives, and with High Dynamic Range (HDR) support for video and gaming, Xbox One titles like Gears of War 4, Forza Horizon 3, Scalebound and NBA 2K17 will look even better thanks to a higher contrast ratio between lights and darks, bringing out the true visual depth of your favourite games. And don't forget about the growing library of backward compatible Xbox 360 games.
You can also stream movies or TV shows in 4K Ultra HD, with content from partners like Netflix available now.
Xbox One S is 40 percent smaller than the original Xbox One, featuring a built-in power supply. No more brick!
We recently also announced the first custom Xbox One S with the Xbox One S Gears of War 4 Limited Edition 2TB Bundle.
We're also gearing up to launch 500GB and 1TB Xbox One S bundles coming soon, so there will be more options to choose from. Last week, we announced the first of many bundles coming this year, with the 500GB and 1TB Xbox One S Halo Collection Bundles launching August 23. Pre-orders are open now.
With all the biggest blockbusters this year, plus Xbox 360 backward compatibility titles, and the most advanced multiplayer network with new Xbox Live experiences launched last week, Xbox One S is the ultimate games and entertainment system – starting at $399 AUD.
You can see and read more about the new Xbox One S via Xbox.com.