Games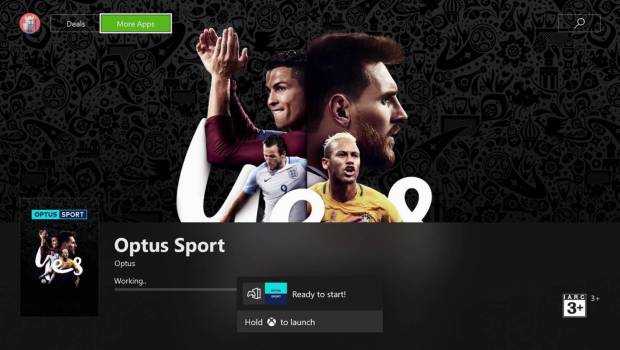 Published on June 6th, 2018 | by Admin
Xbox One now showing all 2018 FIFA World Cup™ & Premier League matches via Optus Sport partnership
Xbox Australia and Optus Sport have teamed up to offer all Australians access to all games in the 2018/19 Premier League season and all 64 games of the 2018 FIFA World Cup™.
With an Optus Sport Premium subscription now available for the first time to non-Optus customers and ineligible Optus customers for $15 per month, there's no better time for gamers to be on Xbox One in Australia. Eligible Optus customers will continue to be able to enjoy access to all Optus Sport content via their Xbox One at no extra cost.
This is a significant step in the evolution of premium sport in Australia and will allow all football fans on Xbox One the opportunity to experience all that Optus Sport has to offer on a month to month basis.
Jeremy Hinton, Business Group Lead at Xbox Asia says of the partnership: "We're thrilled to offer our fans the opportunity to view live on the big screen, not only one of the biggest global sporting events with the 2018 FIFA World Cup™ but all Premier League matches in the upcoming 2018/19 season on Xbox One. It's a fantastic demonstration of our commitment to providing best in class entertainment offerings on console in Australia." 
Ben White, Optus Managing Director Marketing and Product said: "Optus Sport is the only place Australians can watch all 64 games of the 2018 FIFA World Cup™ and we are really excited to be partnering with Xbox so that more Aussies can watch their favourite teams in action."
All Optus Sport Premium subscribers will be able to access all of Optus Sport's 2018 FIFA World Cup™ coverage, including two 24/7 channels, all 64 matches both live and on-demand and Optus Sport's entire array of dedicated World Cup programming, as well as all other sports programming on Optus Sport.
Optus Sport now joins NBA, NFL, WWE Network, UFC TV, Nascar, PGA Tour, Tennis TV, NHL.TV, MLB.TV & Foxtel as entertainment app options available through Xbox One in Australia. There's certainly something for every sports lover.
What's more, customers that prioritise play can connect their mobile account to their Microsoft Store account for centralised billing, making digital store payments simpler and streamlined.
For more information on the programming available on Optus Sport, including the 39 exclusive matches offered during the World Cup, please visit the Optus Sport World Cup page.