News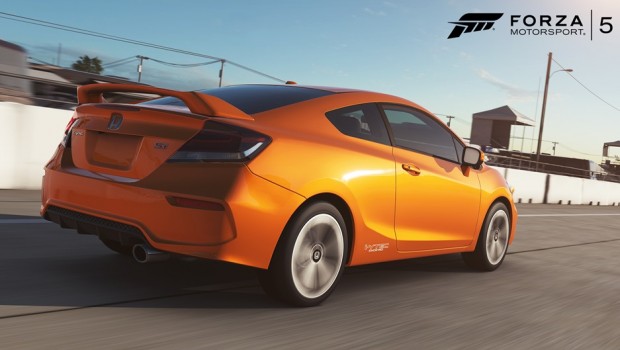 Published on September 20th, 2014 | by Admin
Xbox Newsbeat – September 19th, 2014
Forza Horizon 2 Pre-Loading and Demo Available Now
Launch Day Bonus Pack, VIP Membership and Car Pass Also Announced
Forza Horizon 2 is just weeks away and, soon, Forza fans the world over will be exploring the wide-open high-speed highways and breakneck back roads of southern Europe. By now, you're probably aware that Forza Horizon 2 will ship with more than 200 amazing cars, all built from the ground up on Xbox One. Forza has always been about bringing fans the best content, whether that's world debut cars like Roll-Royce Wraith or track add-ons like Long Beach, Road America, and the Nürburgring. As is the case with all Forza games, we'll constantly be updating Forza Horizon 2 with fresh new content. Beginning on October 2nd to coincide with the release of Forza Horizon 2, we'll be launching a brand new pack for the game: the Forza Horizon 2 Launch Bonus Car Pack.
This car pack will feature eight cars representing the awesome variety that can be found in the Forza Horizon 2 car roster – including three never-before-seen vehicles in the Forza franchise: the 2003 Ford Focus RS, the 1997 Land Rover Defender 90, and the 1993 Clio Williams. Best of all, all eight of the cars featured in the Launch Bonus Car Pack will be available to all Forza Horizon 2 players at launch for no additional cost.
In addition to the Launch Bonus Car Pack, today we're also announcing the details for Forza Horizon 2 VIP membership (discounted for current Forza Motorpsort 5 VIPs) and the Forza Horizon 2 Car Pass. As in Forza Motorsport 5, each purchased add-on car can be added to your in-game garage one time for free – without additional in-game credits.
VIP Membership
Forza Horizon 2 VIP Membership ($26.95 AUD) is like a backstage pass at the Horizon Festival, giving you access to cool content you can only get here. VIP members will receive exclusive benefits in Forza Horizon 2, including the VIP Car Pack, featuring five cars (four of which are brand new to the Forza franchise). These five cars include the 2012 Lamborghini Urus, 2014 Tesla Model S, 1967 Ferrari 330 P4, 1949 Mercury Coupe, and the 2013 Donkervoort D8 GTO. VIP membership also awards with 2x player in-game reward acceleration, access to exclusive multiplayer events, in-game gifts from the Forza community team, and special in-game recognition. Current Forza Motorsport 5 VIPs receive a discount on digital purchases of Forza Horizon 2 VIP membership or any Forza Horizon 2 digital offer that includes VIP membership. (Note that this discount only applies to digital offers of Forza Horizon 2).
Car Pass
The Forza Horizon 2 Car Pass ($33.45 AUD) gets you access to six monthly pack add-ons beginning in October, with each pack featuring five amazing cars. That's six monthly car packs for the price of five! Plus, Car Pass owners will receive an exclusive bonus car for free: the 2010 Noble M600. That's 31 cars to collect, race, and customize in Forza Horizon 2! Look for more details on the first monthly car pack for Forza Horizon 2 coming soon!
Demo/Pre-Download Available Now
We've saved the best for last: the Forza Horizon 2 demo for Xbox One is here! Starting today you can download the demo for the game on Xbox Live and get a tantalizing taste for the game we'll all be playing starting on Sept. 30. In addition the game is now available for pre-order at your local retailer and for pre-order/pre-download in the Xbox Store.
For more info on the free cars, and a range of media assets, please visit the Xbox Wire.
Minecraft to Join Microsoft
Mojang and worldwide phenomenon 'Minecraft' to join Microsoft
This week we were proud to announce that renowned developer Mojang and their smash-hit franchise 'Minecraft' would be joining Microsoft.
For more, Phil Spencer, Head of Xbox, writes the below:
Today is an incredibly exciting day for our team as Mojang and the Minecraft franchise join Microsoft. Minecraft is one of the most popular video games of all time, with more than 100 million downloads, on PC alone, from players since its launch in 2009. Minecraft inspires millions to create together, connects people across the globe, and is a community that is among the most active and passionate in the world. Our relationship with Mojang began when we initially talked to the team about bringing Minecraft to the console. Minecraft quickly became the top online game on Xbox Live, with over two billion hours played on Xbox 360 in the last two years. That working relationship set the ground work for other opportunities. We've long seen the incredible potential of Minecraft. 
To read Phil's full post and, for any Minecraft media assets, please visit the Xbox Wire.
Xbox @ Tokyo Game Show
Microsoft showcases upcoming titles at TGS
It's time for TGS again, and this year Xbox is on-hand with another blockbuster line-up! Other than the upcoming hits 'Forza Horizon 2', 'Sunset Overdrive' and 'Halo: The Master Chief Collection', some other titles have stepped up and grabbed some headlines at this year's show. First up, we have Killer Instinct, which returns for its second deadly season.
Killer Instinct: Season 2 – Ultra Edition ($52.45 AUD)
Eight fighters, starting with TJ Combo and Maya on October 15, with a new fighter arriving each month.
Alternate costumes and accessory packs for the Season 2 characters, featuring costumes designed by Kevin Bayliss, Art Director for the original Killer Instinct arcade games
Killer Instinct 2 Classic, a perfect port of the 1996 arcade game with full multiplayer support over Xbox Live and 1000 Gamerscore to earn
Ultra Edition buyers this season will get early access to characters and customization items before the Combo Breaker Pack or individual purchasers
Killer Instinct: Season 2 – Combo Breaker Pack ($26.95 AUD)
Eight fighters, starting with TJ Combo and Maya on October 15, with a new fighter arriving each month.
Next, the critically acclaimed 'Ori and the Blind Forest' returns with an all-new trailer.
Ever since it was unveiled at E3 earlier this year, Moon Studios' Ori and the Blind Forest has been one the most talked-about Xbox One games of 2014. Fans have been eager to learn more, so the team unveiled the "Prologue" and "Sunken Glades" levels of Ori and the Blind Forest at the Tokyo Games Show and took us deeper into the powerful narrative woven throughout the game.
Finally comes the announcement that Xbox 360 classic 'Happy Wars' is making its way to Xbox One.
Happy Wars is a popular free-to-play online multiplayer action game created by Tokyo-based indie developer Toylogic, Inc.
More than 8 million players have downloaded Happy Wars on Xbox 360, and we're excited to bring the same gameplay fans love to the new Xbox One version later this year, along with some cool new updates.
For all the latest from TGS, stay tuned to the Xbox Wire.
D4 Launch Trailer and Imminent Release Unveiled
The latest surreal experience from cult favourite developer 'Swery65' has arrived
Japanese mystery games tend to sit somewhere on a rather vast spectrum, ranging from the profoundly serious to the patently absurd. The work of Hidetaka Suehiro – known to his fans as Swery65 – occupies a very specific part of that spectrum, with a smart, surrealist tone all his own. Swery65 is directing the upcoming Xbox One title D4, which launches later today as a $19.95 AUD digital download for Xbox One. And don't worry: Swery65's signature sense of humour (as seen in 2010 cult classic Deadly Premonition) is on full display here. D4 stars the young, eccentric, and hip David Young, whose wife was killed two years prior, and whose killer hasn't yet been brought to justice. David, for his part, possesses the special ability to re-experience moments from the past, simply by touching mementos – such as, say, a strappy, summery high-heeled shoe. When David's crazy roommate attacks him (with a live mouse inside her mouth) in one of the game's early scenes, David starts to reminisce about the time when she "suddenly" moved in, and wisps nostalgic about how she would often bring him dinner.
Digital review codes are currently available upon request.
For more info and any media assets you may need, please visit the Xbox Wire.
Xbox One Controller for Windows Announced
Xbox One controller + cable for Windows brings the console experience to PC
We have good news for all of the controller-loving PC gamers out there: Soon, you'll have a new option for bringing the comfort and precision of a controller to your computer with the Xbox One Controller + Cable for Windows. Arriving in November 2014, the Windows 7 and Windows 8-compatible controller brings the feel of the Xbox One to your PC. The Xbox One Controller + Cable is the culmination of over 200 prototypes; featuring over 40 awesome innovations, it's the best PC controller Microsoft has ever produced. The Xbox One Controller + Cable for Windows is simple to use, plugging into any available USB slot and updating automatically. Want to switch it over to your Xbox One for some console gaming? No problem! The controller works on your Xbox One as well, either wirelessly or with the cable, making it more versatile than third-party PC controllers. You can grab the Xbox One Controller + Cable for Windows this holiday season, at most major retailers.
For more information and any assets you may require, please visit the Xbox Wire.