News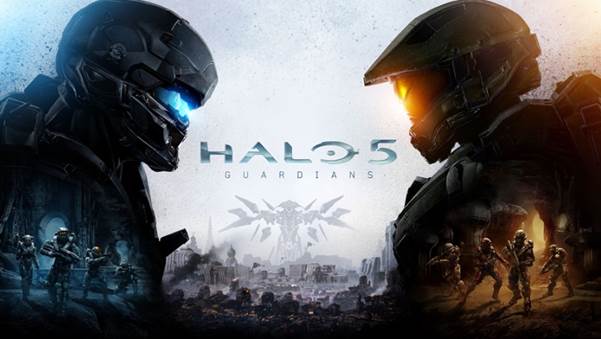 Published on October 16th, 2015 | by admin
Xbox Newsbeat – October 16, 2015
Xbox and YouTube Team Up for a One-of-a-Kind Halo 5: Guardians Launch Celebration
Join us LIVE!
Halo fans around the world will join together on Oct. 27 to celebrate the global launch of "Halo 5: Guardians," one of the most anticipated games of 2015. Streaming exclusively on YouTube, "Halo 5: Live," a six-hour live broadcast, will kick off at 9:00 AM AEDT and culminate at 3:00 PM AEDT when "Halo 5: Guardians" goes on sale in North America. The broadcast will feature exclusive gameplay reveals, celebrity appearances, live interviews with the 343 Industries development team and much more. "Halo 5: Guardians" is the most ambitious addition to the US $4.6 billion sci-fi franchise to date, bringing together a gripping story, deep character narrative and teamwork-based gameplay.
As a mysterious and unstoppable force threatens the universe, the Master Chief has gone AWOL and the UNSC's elite man hunter, Spartan Locke, is tasked with hunting him down. As the pursuit unfolds, players can band together in a four-player cooperative epic that spans three worlds, or challenge friends and rivals in new multiplayer modes. "'Halo 5: Guardians' is the game we have always dreamed of making, and it was important to us that Halo fans in every corner of the world could join us in an epic-scale launch celebration," said Bonnie Ross, corporate vice president and head of 343 Industries. "Whether they tune into the live broadcast on YouTube or come out and celebrate with us in person at one of our global fan events, we hope Halo Nation will help make 'Halo 5: Guardians' the biggest game launch in Xbox history." Streaming a global celebration The "Halo 5: Live" broadcast will connect millions of fans around the world, allowing viewers to watch, comment and virtually participate in multiple launch celebrations held in key international cities. Microsoft is reinventing the traditional video game launch, inviting fans to join in the celebration, no matter where they are located.
To see the full list of activities planned, and view the trailer for Halo 5: Live, please visit the Xbox Wire.
The Master Chief Becomes the Hunted in the Halo 5: Guardians Launch Gameplay Trailer
It's almost time.
The launch of Halo 5: Guardians is nearly upon us, with just two short weeks left before fans can hunt the truth. On the heels of announcing that the game has gone gold, 343 Industries has released a new launch gameplay trailer for Halo 5: Guardians. Check out the video to see more gameplay and cinematic footage from the most ambitious Halo campaign experience in franchise history.
Halo 5: Guardians launches exclusively on Xbox One on Oct. 27. You can pre-order the game here and stay tuned to Xbox Wire and Halo Waypoint for the latest updates.
Halo: The Fall of Reach Animated Series Trailer Explores the Origins of the Master Chief and Blue Team
Find out where it all began
343 Industries has released an all-new trailer for Halo: The Fall of Reach – an animated series adaptation of the beloved Eric Nylund novel of the same name. Told in three connected acts, the high-quality animated production is included in the Halo 5: Guardians. Digital Deluxe Edition, Limited Edition, Limited Collector's Edition and Halo 5: Guardians Limited Edition Xbox One console. It can be viewed via the Halo Channel when the game launches on Oct. 27. Halo: The Fall of Reach tells the dramatic tale of the origin and intrigue behind the SPARTAN program that propelled characters like the Master Chief and Dr. Catherine Halsey into the pantheon of Halo lore. The story reveals the events that brought Master Chief and Blue Team together, including their Spartan training and their daring mission to strike back at the Covenant during the first days of the deadly alien invasion. The animation is produced and directed by SEQUENCE, the award-winning Vancouver-based animation studio responsible for the "Terminals" featured in Halo 4 and Halo 2: Anniversary, and this marks their most ambitious and high-fidelity Halo animation yet.
To see the new trailer, please visit the Xbox YouTube page.
Halo 5: Guardians List of Achievements Revealed
Find out what you'll be working towards!
Since the Xbox 360 era, Xbox Live Achievements have provided an extra bit of joy for players of all walks, from those who loved to attempt the impossible, to others who enjoyed a stroll off the beaten path.
For those Xbox players that measure their moments from bleep to bloop, we're excited to unveil the next era of Gamerscore-garnering with the official Achievement list for Halo 5: Guardians.
Needless to say, in order to underpin your next Halo experience with Xbox Live's simple symphony of satisfaction, you'll be tasked with tackling the toughest campaign challenges, commanding your team in creative ways, collecting valuable ONI intel, making magic in multiplayer, showing Warzone who's boss, and much, much more.
You've got your Achievement list, Spartan. Now let's hunt them down!
To see the full list of achievements, please visit Halo Waypoint.
Great Things Are Happening in the Xbox Game Preview Program
More great experiences on the way
Last June at the #XboxE3 Media Briefing, we announced our Xbox Game Preview pilot program, which allows Xbox gamers to download, evaluate, and provide feedback on upcoming Xbox One games that are still under active development. The program has been a great success so far, and we have some exciting details to share with you about all three (soon to be four!) of the games that we've featured in Xbox Game Preview so far.
We're proud to announce that, earlier this week, Elite: Dangerous became the first Xbox Game Preview title to graduate to an official, final release. This open-world – or, more accurately, open-universe – multiplayer space flight simulator, from Frontier Developments and director David Braben (the man behind the original Elite series) takes space exploration to a whole new level. You could spend a lifetime charting routes to new star systems, hunting nefarious space pirates, teaming up with other players online, or even carving out a niche as a black market trader. Elite: Dangerous is truly the biggest and most amazing game of its kind, and if you have any interest in the vast reaches of space, it's a game that you should definitely check out.
Hinterland Games' open-world survival simulation The Long Dark is making excellent progress in the Xbox Game Preview program, and it's just received a ton of new content. The latest game update, titled "Desolation Point," introduces the titular coastal highway region, where you'll explore the abandoned remnants of what appears to be a once-thriving whaling industry. The update also includes an overhauled weather transition system, the option to gather coal and other scrap material to forge metal items, support for saving up to five simultaneous sandbox worlds, and a much more polished user interface. Check out the full rundown on the Desolation Point patch for more details!
Developers Unicube and Team17 are also launching an all-new update for Sheltered, their fantastic survival/strategy game, where it's your job to keep your family – and yourself – alive in the wake of a global apocalypse. Moving forward, the developers are aiming to release a new update every two weeks, day-and-date with the Windows PC version on Steam, featuring bug fixes and community-requested changes. Four major updates are currently being planned for Sheltered, each of which will include big, game-changing features. The Combat and Quests Pack is slated for mid-October, which features new quests and scenarios that bring Sheltered's wasteland to life.
And finally, we've got two brand-new Xbox Game Preview inductees to announce: First up is Bloober Team's Layers of Fear, a psychedelic horror tale about a madness-afflicted painter who is on a mission to create his life's masterpiece. You'll learn this madman's story by exploring his world and examining his handcrafted personal items, peeling back the many layers of fear and horror that entwine the strange protagonist. The developers are promising what press has called "the most intense horror experience since Silent Hill 2," which is a high watermark indeed. Layers of Fear will launch via the Xbox Game Preview program later this month, but be sure to check out its terrifying trailer now!
Second, Solus Project – co-developed and co-published by Teotl Studios and GRIP Digital – leverages the cutting-edge power of Unreal Engine 4 to tell the story of a lone researcher stranded on a very unfriendly alien planet. The rest of your team is dead, your equipment is destroyed, and you have to figure out how to survive long enough to call for help. And along the way, you might even discover the secrets of an ancient alien civilisation. Solus Project hits Xbox Game Preview in early 2016.