News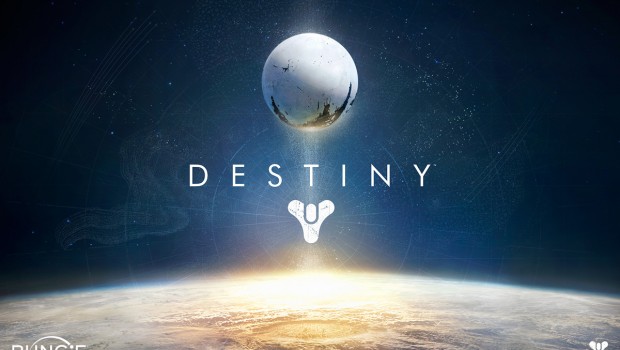 Published on July 11th, 2014 | by admin
Xbox Newsbeat 7-11 July 2014
'Project Spark' Officially Launches This October
'Project Spark' launches October 9th, putting the powers of creation in your hands.
"Project Spark", the ambitious game creation platform that empowers players to build their own interactive worlds, now has a release date. While the game is currently in open beta on Xbox One and Windows 8.1, aspiring game developers can get their hands on the final version of "Project Spark" on October 9th.
The Xbox One disc edition dubbed the "Project Spark Starter Pack", will be loaded with an incredible collection of premium content for $49.95 which includes: the first sci-fi pack "Galaxies: First Contact", the warrior champion Sir Haakon "Hawk" the Knight, "Champions Quest: Void Storm", the first episode of an epic campaign adventure, and more. The Starter Pack will provide immediate access to some of the best paid content, features, and add-ons in a single package. All the content included in the disc version will also be available digitally for Xbox One and Windows 8.1 on launch day.
"Project Spark" has made a name for itself as one of the most innovative games available, and can be downloaded for free on Xbox One.  Windows 8.1. Players can also expand their experience by purchasing additional in-game content. With the launch of "Project Spark Starter Park" the game will officially move out of beta to full release.
For more information or assets, visit Xbox Wire.
'Destiny' Beta Date Revealed
Beta available July 24th on Xbox One and Xbox 360
Wondering when you can get your hands on the beta for Bungie and Activision's epic upcoming first-person shooter 'Destiny'? With this week's arrival of Bungie Day, you can wonder no more: The 'Destiny' beta hits Xbox One and Xbox 360 on July 24, 2014 at 3:00 AM. It runs until 4:59 PM on July 28, and is available to all Xbox Live Gold subscribers who pre-order 'Destiny.'
In addition to the beta news, Activision also announced details for the three different 'Destiny' collector's editions. The 'Destiny' Limited Edition ($129.99) comes with exclusive emblems and ship variants, as well as a season pass for the two post-launch content expansions. On top of that, it includes physical goods like a field guide, a star chart, and postcards – all in a limited-edition steelbook case.
The 'Destiny' Digital Guardian Edition ($129.99) comes with the expansion pass, as well as the digital content from the Limited Edition (the ship variants, emblems, and Ghost casing).And for the high rollers out there, the 'Destiny' Ghost Edition ($199.99) comes with all that, plus additional photos, a patch, stickers, and – coolest of all – a Ghost replica, featuring motion-activated lights and the voice of 'Destiny' star Peter Dinklage.
That's a lot of ways to experience 'Destiny'. Remember: If you want to get in on the fast-approaching beta, make sure you pre-order 'Destiny" and subscribe to Xbox Live Gold so you can get in on all of the action beginning July 24!
For more information, and to view the all-new trailer, visit Xbox Wire.
'Zoo Tycoon Friends' Announcement
Casual simulation and building game coming to Windows 8.1 and Windows Phone 8.
Today, Microsoft announced "Zoo Tycoon Friends," a new casual simulation and building game based on the award-winning "Zoo Tycoon" series, will be available later this year on Windows 8.1 and Windows Phone 8.
Developed by Behaviour Interactive, "Zoo Tycoon Friends" syncs game progression across both the device and the platform so players can attend to hungry and restless animal families, or visit a friend's zoo, with the press of a button anywhere. In "Zoo Tycoon Friends," players will join Arthur and his daughter Simone on a journey around the globe to tackle 15 missions and more than 100 quests to save exotic animals. "Zoo Tycoon Friends" is free to download, and will include the option of buying in-game virtual items. Players will have the ability to disable advertising and in-app purchases. Additionally, players who have purchased and played either the Xbox One or Xbox 360 the version of "Zoo Tycoon" will receive a free "Zoo Tycoon Friends" gift when they log in with their Xbox Live account. For more information or assets, visit Xbox Wire.
'Frontier's Edge' DLC Pack for 'Titanfall' Announcement
New DLC pack coming soon for Xbox One and Xbox 360.
Hot on the heels of Expedition, the first downloadable map pack for 'Titanfall', developer Respawn Entertainment has announced Frontier's Edge – the second of three planned content packs for the massive mech-based first-person shooter. Frontier's Edge takes players to the borders of the Interstellar Manufacturing Corporation's control. The content pack's maps include Dig Site (an isolated mining outpost), Haven (an exclusive beach-side resort), and Export (a mining hub on the side of a mountain).
Titanfall: Frontier's Edge is launching soon on Xbox One and Xbox 360.For more information or assets, visit Xbox Wire.