News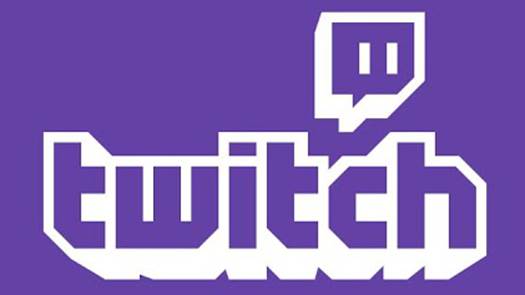 Published on December 12th, 2014 | by admin
Xbox Newsbeat 6-12 December 2014
Twitch and Xbox Introduce Major New Features for the Xbox One Community
A slew of advanced broadcast filtering features at your finger tips
The Twitch on Xbox One app just got a huge update, thanks to some great new technology.  The update brings a slew of advanced broadcast filtering features that should help you find exactly what you want to watch at a moment's notice. The app now uses Xbox Live's new ability to associate real-time gameplay stats with broadcasts, which enables a massive array of search options. Depending on the game, the filters may include player stats, game modes, maps, player skill level, in-game activity, progress, and more. Want to search for the Call of Duty: Advanced Warfare broadcaster with the highest kill/death ratio?
How about instantly queuing up a Halo match from whoever has the highest rank in Slayer mode, or finding Forza Horizon 2 players who are driving a specific class of car? This is just the tip of the iceberg when it comes to the Twitch on Xbox One app's broad array of new search options, which unleashes a whole new level of innovation and community-building potential.  This new Twitch experience also helps up-and-coming broadcasters find audiences. After all, if you're one of the best players of a game, yet you're brand new to Twitch, you could quickly attract attention as viewers filter by skill. In addition to advanced broadcast filtering, we are excited to bring fans videos on demand (VODs). Xbox One is the first platform which brings a full-featured Twitch app including video on demand.
You'll begin to see highlights and past broadcasts available to watch at any time, even when the broadcaster is offline.  Finally, your Home screen has been overhauled to provide a more personalised experience.  Follow specific games or specific channels, which then pop up right on your Home screen. Broadcasters are also receiving some hot new profile pages, so viewers can learn more about them. "Xbox One helped cement Twitch's place in the living room with its robust set of features," said Annie Berrones, Director of Product Marketing, Twitch. "With this impressive set of updates, including the ability to now follow the games you want, view archived videos and have access to more advanced directories, video game streaming and spectating as part of the home entertainment experience is only going to get stronger." Check out the embedded video for a guided tour of the new features, then fire up your Twitch on Xbox One app, and find exactly what you want to watch!
For more information about the latest features and a video demo of the newest updates, please visit the Xbox Wire.
ID@Xbox Profile: Threes!
Now available on Xbox One
As many mobile gamers are entirely aware, one of the most addictive titles in recent memory is Sirvo's 2014 brain-bubbling puzzle game Threes! Now, the game has come to your living room – Threes! is now available for Xbox One. The rules are rather simple: Players slide numbered tiles on a grid to combine addends and multiples of three; the game ends when there are no moves left on the grid, and the tiles are counted for a final score. It's insanely fun, creating a rather intense compulsion to outdo your best score again and again… and again. "Since Threes! was conceived as a mobile game, the biggest change was bringing the input to a physical controller," said creative producer Nick Ahrens of transitioning the title from mobile phone to Xbox One.
"It was important to make sure that the game was accessible to existing players, traditional console owners, and those who may never have tried out Threes! previously." However, Ahrens pointed out that it was critical to make the game feel like it was uniquely crafted for the console, and not simply a straightforward port. "This is one of the reasons we went all-out in supporting Snap Mode," he told us. "This feature alone makes it unique to the Xbox One." Indeed, because Threes! started as a portrait-oriented game for mobile, the development team already knew how they wanted it to look in Snap Mode on Xbox One. Since Threes! was originally designed to read clearly on an array of (potentially very tiny) mobile devices, its clean, distinct visual style lends itself well to readability.
But the porting effort wasn't a walk in the park. "We'd be lying if we said implementing Snap Mode was easy – after all, we're the first full ID@Xbox game to launch on the console that can be experienced while accessing other parts of the Xbox One," Ahrens said. "If we were going to do it, we knew we wanted to do it right. We think our players will be impressed with the results." "[Implementing] Snap Mode was the biggest challenge, and the most exciting feature for us to work on," he continued.
"It creates a really interesting media experience – to idly be playing Threes! while watching TV or streaming video content. We're excited to be the first ID@Xbox game to fully support and embrace Snap Mode. Hopefully, many other developers will follow suit!" Another key feature that the team made sure to include was Night Mode, a darker palette for the game that can be easier on the eyes (especially when played on a huge screen). That said, Ahrens pointed out that because Threes! is, at its core, a very simple experience, there was a purposeful decision made to not cram in more features for the sake of it – something deemed very important from the genesis of the project. "The Xbox One version is no different, and we wanted to cater to the unique properties of the console," said Ahrens.
"The game had to feel very tight and approachable when played with a controller." Early on, there was some bandying about of crazy ideas for alternative input schemes, but the team ultimately decided to stick to this notion of simplicity. "We thought about Kinect, but keeping things super-simple was important to us," Ahrens explained. The team went through a few versions of the controller layout before settling on the final scheme. "Threes! on mobile was elegantly crafted to make perfect use of the inputs unique to those devices, and the Xbox One version deserved the same level of carefully crafted controls." The team wanted to get feedback from people familiar with Threes!, as well as and from those who had never played the game before.
As such, there was also a playtesting period with friends, family, developers, and a few random players just for good measure. "We used every tool at our disposal to do this, and E3 was also super helpful in getting 'live' feedback," Ahrens said. "We couldn't have done it without the help of all of our fans – so thanks, friends!" It says quite a bit about the brilliance behind the Threes! concept that the game was cloned extensively after its release, across multiple platforms. "We love games! The more the merrier," said Ahrens, of the ripple wave his title created upon release. "That said, we're delighted to know that Xbox One owners will be assured a 100% authentic, original Threes! experience. We hope the time, attention, and love we put into the game shows, and that everyone who plays it on Xbox One will get a chance to see the attention to detail and the nuance present in the game."
For more information and all the latest ID@Xbox news, please visit the Xbox Wire.
Go Walkin' in a Winter Wonderland with the Minecraft Festive Pack
Add some holiday cheer to your Minecraft worlds
Celebrate the season with the Minecraft Festive Mash-Up Pack starting Dec. 11 for $3.95 AUD. The Festive Mash-Up Pack adds holiday cheer to your worlds with items like a holiday-themed texture pack, 36 brand-new skins and new music by C418.  Mine, build and play in a wintery landscape on Minecraft: Xbox One Edition and Minecraft: Xbox 360 Edition starting on Dec. 11, and soon on other platforms. Happy holidays from Minecraft and Xbox!
For more information and media assets, please visit the Xbox Wire.
Minecraft: Pocket Edition Now Available On Windows Phone
Now available on Xbox One
Windows Phone users can join the vast community of more than 100 million Minecraft players today with the launch of Minecraft: Pocket Edition for Windows Phone 8.1. Now available on Windows Phone, iOS and Android, Minecraft: Pocket Edition lets players bring their Minecraft worlds with them virtually anywhere.   Minecraft: Pocket Edition includes Minecraft's Survival and Creative modes so players can craft, create and explore on the go – as long as they have thumb strength and battery to burn.  With a local Wi-Fi network, players can engage in multiplayer gameplay and team up with friends to explore new biomes, fight monsters, and craft infinite new worlds together.  Windows Phone owners can download Minecraft: Pocket Edition for $8.99 (AUD) and dive into the mobile Minecraft world today.
For more information and media assets, please visit the Xbox Wire.