News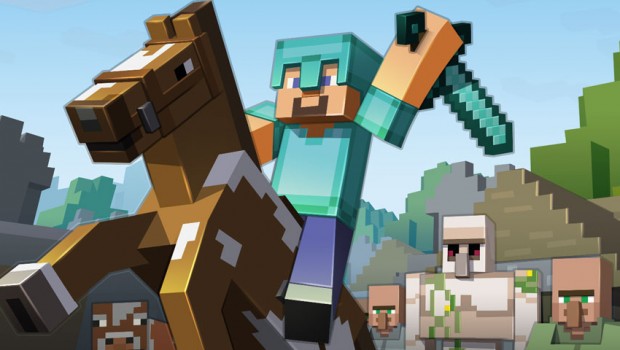 Published on February 5th, 2016 | by admin
Xbox Newsbeat 5/2/2016
Aussie Sporting Icon Jarryd Hayne to Appear at Microsoft Store Sydney This Saturday
Will take on one lucky fan in a game of Madden NFL 16!
With the pinnacle of the American football season just days away, Microsoft Store Sydney and ESPN are excited to announce a three-day long, in-store Super Bowl celebration, kicking-off with an appearance from Aussie NFL icon, Jarryd Hayne.
The former NRL star will be at the Pitt Street Flagship Store from 12:00-1:30 PM this Saturday to greet fans and start the sporting celebrations – part of which will see the store transform into a fans playground, culminating in an exclusive Super Bowl 50 viewing party on Monday.
One lucky fan will also get the chance to battle the running back on the virtual field as part of an exclusive, Xbox 'Game with Fame' experience on Madden 16. For more information, visit the Microsoft Store Sydney Facebook or Twitter page.
"It's great to be back on home soil and I'm really looking forward to meeting the fans and having some fun with them at the Microsoft Store. As a big Xbox fan myself, I'm excited about the opportunity to play with fellow gamers in Sydney," said Jarryd Hayne.
Following Saturday's signing session and photo opportunity with fans, the three-day long celebration will culminate in store Monday February 8 at 10am with ESPN's unrivalled live coverage of Super Bowl 50. At the party, fans will enjoy unrivalled coverage of the sporting spectacle, including the match and half time show, as ESPN broadcast the game live onto Flagship Store's giant screens.
We hope to see you there!
For more information on the Microsoft Sydney Flagship Store, please click here..
The Halo World Championships Regional Finals Go Down This Sunday
Book your free spot to watch as the best teams in ANZ compete for a chance at over $2 million in prize money
The Halo World Championships ANZ Regional Finals are just around the corner, and while the best teams in our region prepare to face their biggest challenge yet, be sure to come on down and spectate as teams pave their own unique way to the Halo World Championships!  Date: Sunday, the 7th of February, 2016 Doors Open: 8:45am AEDT Venue: Australian Technology Park – Eveleigh, Sydney. The Regional Finals will be held at the spectacular Australian Technology Park in Eveleigh, Sydney. A tried and tested venue that is recognised for its excellent services in hosting professional and corporate events. A part of that has also been the numerous eSports and gaming events that have had the opportunity to be hosted at ATP.
Spectating is free, however due to a limited capacity of the venue, spectating will be on a first-come, first-served basis. Your best chance of securing one of the 80 available seats at the finals is to register your interest here. Please note that in the case of capacity not being filled, or in the case of no-shows, walk-in spectators will be allowed entry to the event. For more information on how to get to the venue, please click here.
For all the latest on the Halo World Championships, please visit the ESL Halo page.
Your Community Calendar Is Now Live on Xbox   One
Free app will help you stay in touch with what is happening in the Xbox community
The Xbox Live community is filled with passionate gamers who are constantly putting on great events for their fellow fans. From livestreams to tournaments, there's always something happening and always someone new and interesting to meet.
To help you, our fans, discover all that's going on and get more involved, we are introducing a new Xbox One feature called the Community Calendar app. Preview members have been testing the Community Calendar since October and we've seen a great response. We're excited to roll the feature out to the Xbox Live community.
The Community Calendar provides a destination to help you easily discover hundreds of upcoming events, get involved and meet other gamers, game-creators, and even some of us here at Xbox. The Community Calendar also introduces new programming, as well as brings back some old favourites.
Here's an overview of some of the events found in your new Community Calendar:
To find out about all the new features and possibilities, please visit the Xbox Wire 
Cobalt Now Available for Xbox One and Xbox 360
Mojang's latest available for Xbox and PC
Cobalt, the couch multiplayer and action platformer developed by Oxeye Game Studio and published by Mojang, is available to download for Xbox One, Xbox 360 and Windows PC. It costs $26.95 AUD. Stop reading this and download it right now!
Still here? OK – check out our new launch trailer at the link below to help you make a more informed decision.
If that doesn't do the trick, listen to what our developers have to say:
"I'm super excited. I'm not sure if it's a spoiler or not, but the ending of the story has potential to put Cobalt into 'cult classic' status." – Jens Bergensten, developer on Cobalt
"It's great that the game is finally done." – Daniel Brynolf, another developer on Cobalt
"I don't quite know what I'm going to do with the rest of my life. I'll probably continue to work on Cobalt." – Pontus Hammarberg, yet another Cobalt developer
Now go download! Have fun! See you online!
To watch the Cobalt launch trailer, please visit the Xbox Wire.
SuperHot is Bringing Strategic Mayhem to Xbox One Soon
Innovative first-person shooter launches this month on Xbox One and PC!
Blurring the lines between cautious strategy and unbridled mayhem, SuperHot is the FPS in which time moves only when you move. No regenerating health bars. No conveniently placed ammo drops. It's just you, outnumbered and outgunned, grabbing the weapons of fallen enemies to shoot, slice, and manoeuvre through a hurricane of slow-motion bullets.
From its origins in the 7 Day FPS game jam through a hugely successful Kickstarter campaign, and on to its place as an IGF and SXSW Gaming Awards finalist, we're incredibly grateful to the supporters who have helped to make SuperHot a reality.
What started out as a small passion project ended up becoming a 2.5 year-long adventure, Superhot has far outgrown our wildest expectations.
It changed and evolved over time. It kept involving more and more people along the way. Tens of thousands of backers on Kickstarter believed in the project and supported us throughout the development. Millions played the prototype and pre-release versions, providing invaluable feedback.
Today, thanks to all of the help and support from our community, we're announcing an end to the long wait. A beginning of a whole new chapter.
SuperHot will be released for Xbox One in just a few short weeks, with an earlier release on Windows PC on February 25.
For more information and to see SuperHot in action, check out the Xbox Wire.
New Arena REQ Bundles Coming to Halo 5: Guardians
Focus on your arena upgrades with these new packs
As some of you may have spotted, there's a new premium REQ bundle coming to Halo 5: Guardians, and this time, it will primarily focus on REQs of the Arena variety. The Arena REQ Bundle will be available in the Halo 5: Guardians REQ Store (as well as Xbox.com, Xbox Dashboard, and retail stores) starting on Tuesday, February 16th. To learn more, read on!
The Arena REQ Bundle lets you equip your Spartan with the latest armour, weapon skins, and more via 14 Premium Arena REQ Packs (released two per week for 7 weeks, just like the Warzone REQ Bundle). The bundle delivers randomized content focused on unlockable visual customization REQs, including armours, visors, weapon skins, and more. These packs provide a greater chance at unlocking some of the rarest REQs, including Mythic and Legendary items. Additionally, players are guaranteed to receive the Mark V Alpha armour set, inspired by the Master Chief's armour in Halo: Combat Evolved.
The packs will be available worldwide, and can only be purchased once per Xbox Live account (again, just like the Warzone REQ Bundle).
If you haven't already purchased the Warzone REQ Bundle (included in the Limited Edition and Limited Collector's Edition of Halo 5, as well as sold separately), don't fret – you can still grab it from the in-game REQ Store, but only until it's replaced by the Arena REQ Bundle. If you get both at the same time, you'll get the benefit of four Premium Packs each week (2 from the Arena REQ Bundle and 2 from the Warzone REQ Bundle). NOTE: Although the Arena REQ Bundle will soon replace the Warzone REQ Bundle as the "featured" premium bundle offer in the Halo 5 in-game store, you'll still be able to pick up the Warzone REQ Bundle via Xbox.com, the Xbox One Dashboard and retail locations after the Arena REQ Bundle releases.
If you're looking to step into the Arena in style, be sure to grab the Arena REQ Bundle when it drops on February 16th!
For more info on all things Halo, please visit Halo Waypoint.
Play as the Monkey King in Minecraft: Windows 10 Edition Beta & Minecraft: Pocket Edition
Celebrate the Lunar New Year in style!
This month, in honour of the Lunar New Year, we've awakened ANCIENT DEMONS on Minecraft: Windows 10 Edition Beta & Minecraft: Pocket Edition. With its epic journey across the various climes along the Silk Road, the new Journey to the West skin pack brings the main characters from one of the most iconic Chinese classical tales with open arms as playable character skins.
Minecrafters can celebrate the Year of the Monkey as the Monkey King himself or one of over a dozen characters from the iconic Chinese folk story. Embark on your own adventures to uncover long-forgotten dungeons, and work with your disciples to save villages from terrible monsters and gain enlightenment.  These skins are a perfect complement to a variety of playstyles – role-players can recreate Chinese folk tales, builders can recreate an imperial city in costume, PVP warriors can set up battles between heroes and demons, and more.
To see the full list of skins included, please visit the Xbox Wire.