News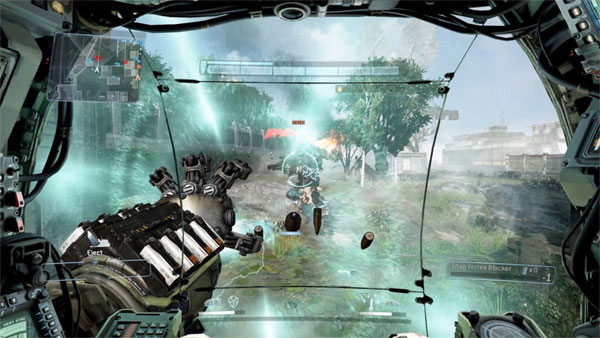 Published on May 2nd, 2014 | by admin
Xbox Newsbeat 28 April – 2 May
Xbox One will launch in China this September
Microsoft announced that, in partnership with BesTV, Xbox One will launch in China this September.  This is a major step in the partnership between BesTV and Microsoft following the formation of their joint venture, E-Home Entertainment, in September 2013 during the Shanghai Free Trade Zone expansion.
You can find more information on this announcement via the following links:
May Games with Gold for Xbox 360 – Dust: An Elysian Tail and Saints Row: The Third
The month of May is upon us, which means it's time to unveil a new pair of awesome games, available for free on Xbox 360 for a limited time*, as part of the ongoing Games with Gold program.
"Dust: An Elysian Tail" comes from independent developer Humble Hearts, and it is a beautiful, breathtakingly animated love letter to 2D sidescrolling action-adventure games. In the land of Falana, the titular protagonist discovers a mysterious sword that alters his life and sets him on the road to becoming a hero. If fast-paced action, exploration, and seriously good-looking environments are your thing, you'll want to pick up "Dust: An Elysian Tail".
And of course, if you're in for something a little bit grittier, Volition's critically acclaimed "Saints Row: The Third" might be just the kind of raw, hilarious, and over-the-top open-world adventure you need, when it blows into town (or at least, Games with Gold) on May 16. As the leader of the Third Street Saints, it's up to you to lead your gang to victory in the crime-ridden city of Steelport, get rich, trick yourself out with all kinds of ridiculous weapons and gear, and cause all the collateral damage (and probably more).
Either way, you're in for a good time. Check out the full details on our Games with Gold program for Xbox 360, and make sure you get in on the action while you can!
Xbox Originals: Coming Soon to a Screen Near You
Starting this June, you'll have more reasons to love your Xbox: Xbox Originals – premium dramas, comedies, documentaries, animation, unscripted shows, and live events. Available only on Xbox 360, Xbox One, and other Microsoft devices, every Xbox Original will offer interactive capabilities, as well as unique interactive features customised on a per-show basis, making it a one-of-a-kind entertainment experience you won't find anywhere else. 
Xbox Entertainment Studios has attracted a slew of top Hollywood talent to develop its original programming slate, with names like Steven Spielberg and Ridley Scott attached to two separate scripted projects based on the "Halo" franchise – but that's only the beginning. Other shows in production include an unscripted series about international street soccer, an original drama about robotic servants in a dystopian world, and a documentary about the search for discarded Atari games in a desert landfill – which were unearthed in New Mexico – amongst several others.
"We are developing premium, original content for the Xbox community which is an audience we are incredibly respectful of," said Nancy Tellem, President of Xbox Entertainment Studios. "We believe Xbox Originals should embrace the way our fans think about traditional TV." Tellem's creative vision involves year-round, high-quality programs based on subjects gamers care about, with interactive features tailored to each show.
For more information, visit Xbox Wire.
 Xbox Fitness Adds Yoga and Spotlights Jillian Michaels' Top Fitness Tips
By Xbox Wire Staff
Yoga Programs Coming to Xbox Fitness We're excited to announce two new yoga workouts from Jillian Michaels, Yoga Inferno Workout 1 and Yoga Inferno Workout 2, will be added to the Xbox Fitness library on Tuesday, May 6. A 10-Minute Solutions yoga program, 5 Day Get Fit Mix: Power Yoga, will also join the Xbox Fitness library for our yoga fans.
Yoga is a great way to work on your flexibility and strength, helping you round out your workouts, move better and feel less stiff and tired. These yoga programs are among many workouts included in the extensive Xbox Fitness library of the world's most popular fitness brands, including Tracy Anderson, Beachbody (P90X® and INSANITY®), Anchor Bay (a Starz company) and Mossa. Be sure to check out all the exciting content, including these new yoga programs, available for free with your Xbox Live Gold membership through December 2014.
For more information, visit Xbox Wire
Step Into the Arena with the Next "Ryse: Son of Rome" Add-On Pack, "Duel of Fates"
The neck-stabbing and barbarian-eviscerating continues unabated with the release of "Duel of Fates," the third downloadable content package for "Ryse: Son of Rome."
The downloadable content features two new arena mode round-to-round maps in Invictus and Barbarous, and a survival map simply titled "Island." Players will also be able to access two new gladiator skins for their combatants, both taken from "Ryse: Son of Rome's" single-player campaign: Glott the barbarian chief, and "Ryse" protagonist Marius Titus.
Justin Robey, Senior Producer at Microsoft, refers to the new maps as a sort of "Roman Holodeck." They're sprawling, multi-tiered affairs that expand well beyond the Roman Colosseum's ability to hold all the action. "We tell stories with our maps," Robey says.
You can get the new "Duel of Fates" content on Xbox One as part of the "Ryse: Son of Rome" season pass for $26.95, or as a standalone pack for $11.95.