News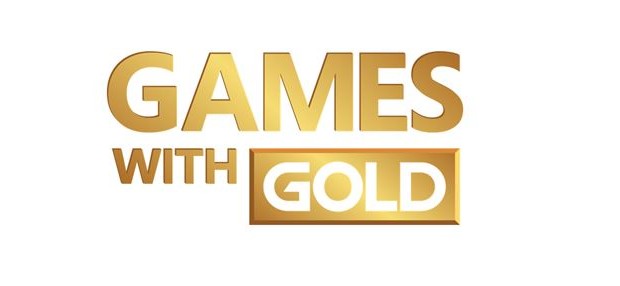 Published on February 27th, 2015 | by admin
Xbox Newsbeat – 27 February 2015
Make Room for Three Amazing Games in March – and Double Games with Gold in April
Completely free to Xbox Live Gold members, thanks to Games with Gold
Clean your couch off and get ready for three awesome titles, completely free to Xbox Live Gold members, thanks to Games with Gold. Rayman Legends is the free game this month on Xbox One, and it is – believe us – one of the best platformers ever made. Xbox 360 owners get Tomb Raider, a fantastic, pulse-pounding reboot of the iconic series. And they also get BioShock Infinite, the multi-multi-award-winning shooter set in a city among the clouds. As usual, all games are available only for a limited time*, as part of the ongoing Games with Gold program.
And if these three amazing titles aren't enough for you, we have another big announcement: Since the program's launch at E3 2013, you've collectively downloaded over 100,000,000 Games with Gold games! It's definitely clear to us that Xbox Live Gold members love to game, and Games with Gold fuels that passion. To commemorate this huge milestone, Xbox is giving you more of what you love, with twice the free Games in April! Next month, you can look forward to four free games on Xbox 360, and two free games on Xbox One.
Seriously, you really can't lose this month, or in April (and we promise it's not an April fool's joke). To-date, we've featured a diverse set of iconic titles like Tomb Raider, Halo 3, Battlefield: Bad Company 2, and Saints Row: The Third – and we're excited to add many more games to that list in the years to come. It's never been a better time to be a gamer with Xbox Live Gold!
* Rayman: Legends ($39.95 AUD) Available from March 2- April 1 on Xbox One
* Tomb Raider ($19.99 AUD): Available from March 2-16 on Xbox 360
* BioShock Infinite ($29.99 AUD): Available from March 17- April 1 on Xbox 360
For more information on the latest Games with Gold, media assets and everything else Xbox, please visit the Xbox Wire.
Forza Horizon 2 Presents Fast & Furious – At No Charge for a Limited Time!
Forza Fast, Forza Furious!
Xbox and Universal Partnerships & Licensing have announced an unprecedented partnership to bring a unique, interactive, and exclusive experience to millions of Xbox fans worldwide. For the first time ever, the thrilling driving and amazing cars of Forza are combining with the unstoppable "Fast & Furious" movie franchise to create an original adventure filled with high-speed automotive action in Forza Horizon 2 Presents Fast & Furious.
If you don't own Forza Horizon 2, don't worry: This is a standalone, open-world expansion. Forza Horizon 2 Presents Fast & Furious puts you behind the wheel of more than 11 iconic vehicles from the "Fast & Furious" films – including some exciting new cars from the upcoming "Furious 7."
In Forza Horizon 2 Presents Fast & Furious, you'll be recruited by Fast & Furious expert mechanic Tej Parker, voiced by Chris "Ludacris" Bridges, to source cars for the Fast & Furious crew's next big mission. You'll take part in a series of thrilling car challenges set in the idyllic south of France, and inspired by both the "Fast & Furious" movies and Forza's awesome, pulse-pounding gameplay.
As you complete game challenges, you'll unlock new cars that you can drive throughout the open world in free roam play. You'll also be able to take photos of your favourite cars and share them with fellow Forza players via the official Forza website and the Forza Hub app exclusively on Xbox One.
"Forza is synonymous with racing and fun, so it's only natural for us to work with one of the most celebrated action franchises in the world," said Phil Spencer, Head of Xbox. "This is a great way to bring Forza players into the world of 'Fast & Furious,' and in Forza Horizon 2 Presents Fast & Furious, every fan will get a chance to go wheels-first into the exciting action of the 'Fast & Furious' franchise."
To celebrate the April 2 theatrical launch of "Furious 7," the expansion will be available at no charge for a limited two-week period. Players can download the expansion on Xbox One or Xbox 360 (at no charge!) from March 28 through April 11; after this, the expansion will cost AU$13.45. Players who downloaded it during the initial two-week window can continue to play without restriction.
"'Furious 7' is our biggest 'Fast & Furious' movie yet, and partnering with the world-class team at Turn 10 Studios offered an exceptional opportunity to thank our millions of passionate fans in an exciting way and to immerse them in an interactive experience that is both visually stunning and adrenaline-charged," said Bill Kispert, Executive Vice President, Worldwide Digital Platforms, Universal Partnerships & Licensing. "In this adventure, fans will experience the thrill of the 'Fast & Furious' series' most iconic cars through the amazing gameplay of Forza, and we couldn't think of a better combination for gamers and movie fans alike."
For the full trailer and media assets, please visit the Xbox Wire.
Pandora Internet Radio now available on Xbox One
Looks and sounds amazing on the big screen in your home!
In an announcement made this week, Pandora Internet Radio is now available for download on Xbox One in Australia and New Zealand. Pandora for Xbox One is a best-in-class application native to Xbox One and loaded with innovative new features. With a customized HTML5-based Pandora for TV interface, Pandora's mission to continue to be an effortless source of music for listeners has continued, even whilst gaming.
Taking advantage of all the functionality the platform has, Pandora on Xbox is a purpose built application to look and sound amazing on the big screen in your home.
With new display functions showing recently listened to stations and time spent on specific stations, as well as a persistent mini-player, which provides quick access to playback controls while browsing – Pandora's Xbox One application provides users with more ways to get to their favourite music as quickly as possible.
Listeners can also interact with Pandora using Kinect Gestures and Voice Commands, and Xbox One listeners can Snap Pandora to the screen in order to simultaneously listen to Pandora and play a favourite game.
Jeremy Hinton, Business Group Lead for Interactive Entertainment at Microsoft Australia, said: "At Xbox we're committed to our vision of bringing the best entertainment features to the Xbox One. We're excited to add Pandora Internet Radio to the platform, a service dedicated to music discovery, giving our fans more choice than ever when it comes to streaming and discovering new music they love, in addition to watching and playing their favourite shows, movies and games."
Rick Gleave, director of business development, Pandora ANZ said of the new Pandora for Xbox One application:  "At Pandora our main aim is to provide audiences with the music they love, anytime, anywhere. Pandora's latest integration on Xbox One devices highlights how interconnected our home and lives have become.
With that said, gamers on Xbox One not only can continue to engage in a pastime they enjoy, but now thanks to the partnership with Pandora Internet Radio – users will have the ability to discover new music as well as curate their own personalised soundtrack on their gaming console, e.g. listen to 'The Raconteurs – Salute Your Solution' station whilst playing Call of Duty" Gleave concluded.
For all the latest Xbox News, check out the Xbox Wire.