News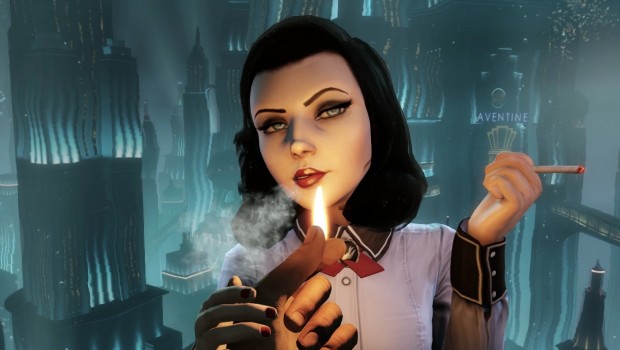 Published on March 28th, 2014 | by admin
Xbox Newsbeat 24-28 March 2014
Kinect Sports Rivals Kicks Off a World Championship
Xbox has kicked-off of the "Kinect Sports Rivals World Championship," the first ever global motion-sports competition. The "Kinect Sports Rivals World Championship" will challenge players from around the world who have honed their "Kinect Sports Rivals" gameplay skills and award the grand prize winner with $10,000 in cash and a trip of a lifetime for two to one of four amazing destinations. The grand prize winner will choose one (1) trip, from one of the following vacation packages: a water sports adventure in Bora Bora, walking the Great Wall of China, trekking to Machu Picchu, or skiing the Swiss Alps.
Additional prizes include:
2nd Place:  USD $5,000
3rd Place:  USD $2,500
4th Place:  USD $1,000
5th – 11th Place:  USD $500 each
The "Kinect Sports Rivals World Championship" will begin online on April 8 in the U.S., Canada, Mexico, Australia, and Brazil, and on April 11 in the U.K., France and Germany as competitors go head-to-head in the semi-final round of the global competition online. It will culminate with a live, in-person final championship this July at the San Diego Comic-Con, where top finalists from each participating country will battle for their country's glory and the grand prize.
Player who want to enter the world's largest motion-gaming competition can register here for the "Kinect Sports Rivals World Championship." Pre-orders of "Kinect Sports Rivals" are still available, so if aspiring Champions haven't secured a copy of the game just yet, they should do so now! Additional details, including rules and restrictions, about the "Kinect Sports Rivals World Championship" can be found on Xbox.com.
Fans who want to start training to become the global Champion can join in the battle for leader board supremacy right now in "Kinect Sports Rivals" Preseason. "Kinect Sports Rivals" launches for Xbox One on April 8, 2014 in North America, Latin America, Australia and New Zealand and on April 11, 2014 in Europe.  Remember, it is you vs. the world!
Linkin Park Partners with Team Dakota to Launch Interactive Music Video 
Linkin Park has joined forces with Team Dakota and Microsoft Studios to put a new twist on the delivery of music and video games. In celebration of Linkin Park's upcoming album, Team Dakota has handed the "Project Spark" keys to Linkin Park to create the first-ever entirely remixable and interactive music video and gameplay experience.
Built by "Project Spark" developers Team Dakota in collaboration with Linkin Park, the game level "Guilty all the Same" features the new hit single and provide everyone with a remixable gameplay experience and audio remix station enabling them to build whatever they want. "Project Spark" unlocks imagination and creativity like never before, for free on Xbox One and Windows 8.1.
View the full video here: http://youtu.be/IfnhGW2Q_y0
Learn more about "Project Spark" at www.projectspark.com and on Xbox One, join a community of creators and players, and experience the "Guilty All the Same" level exclusivity on "Project Spark" today! 
Leveling Up Your Reputation: Notifications Coming Soon
By: Micheal Dunn, Program Manager on Xbox Live 
Last July, I gave you a preview of what to expect with reputation on Xbox One. Gaming has always been a social activity, and for Xbox One we redesigned the Xbox Live community-powered reputation system from Xbox 360 to help better inform players about their behaviour in the community.
On Xbox One, there are currently categories of player reputation score – "Green = Good Player," being the large majority of our users, "Yellow = Needs Work" and "Red = Avoid Me." By looking at someone's Gamercard you're able to quickly see their reputation. The more hours you play fairly online without being reported as abusive by other players, the better your reputation will be. The algorithm looks to identify players that are repeatedly disruptive across the community on Xbox Live. The vast majority of players do not regularly receive feedback from other players and, thus, will stay at the "Good Player" reputation level.
Here's what the reputation levels mean for you:
"Good Players" – The majority of gamers will fall into this level. As we've said before, we have plans to introduce rewards for good behaviour and look forward to sharing more in the future!
Warnings for "Needs Work" – Beginning this month, some players will start receiving reputation warnings as their reputations drop due to feedback from the community. The purpose of these communications is to remind players about their effect on the community and encourage them to have more positive interactions. These warnings are based on community feedback collected since Xbox One launched.
Penalties for "Avoid Me" – If players do not heed warnings and continue to have a negative impact on other players and the Xbox Live community, they will begin to experience penalties. For example, people with an "Avoid Me" rating will have reduced matchmaking pairings and may be unable to use certain privileges such as Twitch broadcasting.
Remember, we designed the algorithm so it won't penalise you for bad reports over a few weeks of play. The system also adjusts for false reports from people that might intentionally report someone of greater skill or for other griefing purposes.
At the end of the day, our goal is to match you with other gamers you'll enjoy, and create the best gaming community online. Visit the Xbox Live Policy and Enforcement page for more details on the Xbox One reputation system. 
New Apps Added to Xbox: MLG and MLB 
Following the launch of the Major League Baseball series in Australia last week, with the Los Angeles Dodgers and Arizona Diamondbacks, the MLB app is now available on Xbox 360.
We also have MLB.TV now available on Xbox One. With an Xbox Live Gold subscription, MLB.TV Premium subscribers will enjoy live, HD-quality video of every out-of-market regular season game in 2014. Miss the game live? Full game archives for every game will be available as well. Don't have MLB.TV Premium? Visit MLB.com/Xbox for complete details.
The app allows Xbox Live Gold members to watch live broadcasts of gaming tournaments and professionally produced gaming content directly from their TV for the first time. First up is the "Call of Duty" Championship taking place this weekend March 28-30 – you won't want to miss it.
As you may have seen, the Major League Gaming app also launched on Xbox 360. With MLG, Xbox Live Gold members in Australia can watch the best gamers compete in MLG's premier competitions from their comfort of the living room. Now, gamers and enthusiasts can watch live broadcasts of gaming tournaments and professionally produced gaming content through a console app created for the big screen.
More information can be accessed on the Xbox Wire.
"Warface Xbox 360 Edition" Continues the Battle in Open Beta
"Warface" fans rejoice! Crytek and Microsoft Studios have launched the open beta for "Warface Xbox 360 Edition." Fans from all over the world can join the intense co-operative and competitive multiplayer action on Xbox 360, ahead of the game's launch this spring.
Both closed beta veterans and new open beta recruits are being asked to fight against Blackwood in the "Warface Xbox 360 Edition" open beta, available this week. Players can master four soldier classes, experiencing different tactical approaches, gameplay styles and unique weapon sets. Experience points, currency, rewards or unlocks earned while in the open beta will be transferred into the final game.
"Warface Xbox 360 Edition" will be available exclusively on Xbox 360 as a free-to-play with Gold title1. Visit www.warfacexbox.com to sign up today and register for the fight.
1 "Warface Xbox 360 Edition" requires an Xbox Live Gold membership and Xbox 360 Hard Drive (sold separately).
BioShock® Infinite: Burial at Sea – Episode Two Available for Download Starting Today 
2K and Irrational Games announced that BioShock® Infinite: Burial at Sea – Episode Two is now downloadable* in all available territories** on the, Xbox 360, Microsoft and Windows PC.
BioShock Infinite: Burial at Sea – Episode Two, developed from the ground up by Irrational Games, is the final content pack for the award-winning BioShock Infinite, and features Elizabeth in a film noir-style story that provides players with a different perspective on the BioShock universe.
"I think the work the team did on this final chapter speaks for itself," said Ken Levine, creative director of Irrational Games. "We built something that is larger in scope and length, and at the same time put the player in Elizabeth's shoes. This required overhauling the experience to make the player see the world and approach problems as Elizabeth would: leveraging stealth, mechanical insight, new weapons and tactics. The inclusion of a separate 1998 Mode demands the player complete the experience without any lethal action. BioShock fans are going to plotz."
*BioShock Infinite is not included in this add-on content, but is required to play all of the included content.
**BioShock Infinite: Burial at Sea – Episode Two will be available in Japan later this year
About BioShock Infinite 
From the creators of the highest-rated first-person shooter of all time***, BioShock, BioShock Infinite puts players in the shoes of U.S. Cavalry veteran turned hired gun, Booker DeWitt. Indebted to the wrong people and with his life on the line, DeWitt has only one opportunity to wipe his slate clean. He must rescue Elizabeth, a mysterious girl imprisoned since childhood and locked up in the flying city of Columbia. Forced to trust one another, Booker and Elizabeth form a powerful bond during their daring escape. Together, they learn to harness an expanding arsenal of weapons and abilities, as they fight on zeppelins in the clouds, along high-speed Sky-Lines, and down in the streets of Columbia, all while surviving the threats of the air-city and uncovering its dark secret. 
***Based on Metacritic average ranking across available platforms. 
About BioShock Infinite: Burial at Sea – Episode Two 
BioShock Infinite: Burial at Sea – Episode Two can be purchased as part of the BioShock Infinite Season Pass, which is priced at $29.55. The Season Pass, which is available for purchase via online marketplaces on all available platforms, contains over $45 of playable content in three add-on packs for $29.95, including both Burial at Sea episodes, the previously released Clash in the Clouds add-on pack, as well as the Early Bird Special Pack that has powerful weapon upgrades, exclusive gold weapon skins and infusion bottles to upgrade player abilities. 
BioShock Infinite is rated MA 15+ in Australia and R16 in New Zealand and is available now for the Xbox 360, PS3™, and Windows PC. For the latest news and information on BioShock Infinite, become a fan on Facebook and follow Irrational Games on Twitter.