News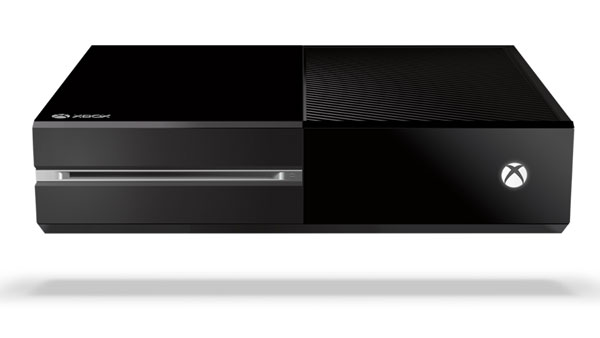 Published on May 23rd, 2014 | by admin
Xbox Newsbeat 19-23 May 2014
Minecraft: Xbox One Edition Coming in August
Are you feeling that uncomfortable "Minecraft" withdrawal from not being able to go all next-gen with your favorite blocky life simulator? If so, great news: "Minecraft" creator Mojang has just announced that "Minecraft: Xbox One Edition" is coming to the Xbox Live Marketplace this August. 
For more information please visit the Xbox Wire.
"Max: The Curse of Brotherhood" Launches on Xbox 360 and Steam Today
Danish development studio Press Play and Microsoft Studios today launched "Max: The Curse of Brotherhood" on Xbox 360 and Steam.
"Max: The Curse of Brotherhood" is a story-driven voyage filled with action-packed platforming and creative puzzle-solving. Armed with only a Magic Marker, Max must confront evil at every turn in a hostile and fantastical world in order to save his kid brother, Felix. With five magical powers and twenty levels set in seven unique worlds, "Max: The Curse of Brotherhood" is an adventure for players of all ages. 
Rated E10+ (Everyone) by the ESRB and 12 by the PEGI, "Max: The Curse of Brotherhood" is available on Xbox One, Xbox 360, and Steam, for $16.20.
External Storage, Real Names and More Coming with Xbox One System Update in June
By: Major Nelson
With the next system update coming in June, we're thrilled to announce two of your most-requested features will be here soon: external storage support and real names for identifying your friends.
Since our launch of Xbox One last year, we've been hard at work to continue making Xbox One the best destination for all your gaming and entertainment experiences. Because of the way we've designed the Xbox One platform, we've been able to continually improve the product for you with a more regular cadence of system and app updates. Your feedback for what you want most has been our guiding light for these updates, and will continue to be as we work to bring the fan-favorite features you want most.
Real names and external storage support are just the beginning for June. With this update, Xbox Live is being improved in a number of ways as we announced last week. You will also be able to take advantage of great new SmartGlass features, including OneGuide and Universal Remote Control, select an account for automatic sign-in, and for Xbox One owners in Canada and Europe, get access to OneGuide and more TV, SmartGlass and voice features.
For more information visit the Xbox Wire.
HED: Skype for Xbox One Gets a Sweet Snap Upgrade
We know you love hopping on video calls with friends and family via Skype for Xbox One, but it's about to get even better. While you can already Snap other apps into Skype for Xbox One, tucking them neatly into the corner while you're chatting your pals up, wouldn't it be nice if the reverse was true, and you could Snap a friend into the corner and continue to play "Forza Motorsport 5" while you talk?
Well, this new Snap experience is coming to Skype for Xbox One. It's headed your way now, and you can read all about it (and see it in glorious, full-featured action) over on the official Skype blog!