News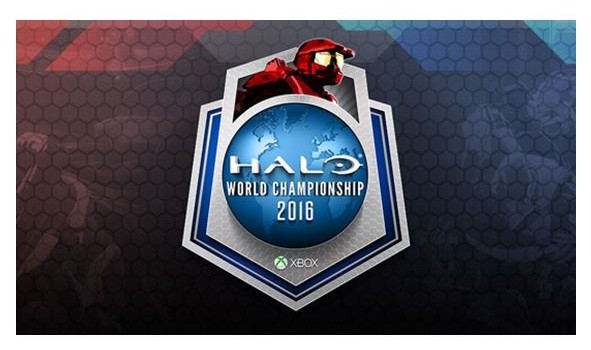 Published on March 18th, 2016 | by admin
Xbox Newsbeat – 18 March 2016
Get Ready for the Halo World Championship 2016
There are plenty of ways to watch, so tune in this weekend!
With more than 900 registered teams and over 4000 players from around the world competing in the biggest Halo tournament ever, it's finally time to find out who will stand at the top of the podium at the Halo World Championship 2016!
Starting tomorrow, 16 of the best Halo teams hailing from the United States, Mexico, United Kingdom, Germany, Australia, New Zealand and Singapore will battle each other to determine who will earn the title of Halo World Champions and win their share of the US$2.5 million prize pool. The winning team will be crowned Halo World Champions and receive $1 million – the biggest individual prize in console esports history!
The Story So Far…
 Each of the 16 teams have fought and won against their respective peers to get to the world stage, and each team carries something heading into the tournament. For many of the squads based outside the U.S., such as Mexico's Chosen Squad or Team Immunity from Australia, it will be up to them to prove to the world that they're ready to compete against the traditionally stronger North American players. Others are excited to see how far the U.K's two titans, Epsilon eSports and Team Infused, can go in the tournament with the potential to become a dark horse in the race.
For North America, all eyes will be on rivals Counter Logic Gaming and Evil Geniuses, who have battled since the start of the tournament in December. Top teams such as Team Allegiance and Denial eSports are also positioned to win it all, bringing a great contrast of veteran leadership versus raw talent.
Earlier this week, we shared where and when fans can tune-in to watch the playoffs starting at 3 a.m. AEDT on Friday and Saturday, followed by the Finals at 10 a.m. AEDT on Monday – don't forget to tune-in during the Finals to receive the free Halo World Championship REQ Pack and watch the world premiere of Warzone Firefight! Below is the full schedule and a few more special things planned going into the weekend!
Saturday, March 19 AEDT: Halo World Championship Playoffs – Day One
3 a.m. to 2 p.m. AEDT via Twitch.tv/Halo(Mainstage) and Twitch.tv/ESL_Halo (Second Stage)
Sunday, March 20 AEDT: Halo World Championship Playoffs – Day Two
3 a.m. to 3:30 p.m. PT via Twitch.tv/Halo(Mainstage) and Twitch.tv/ESL_Halo (Second Stage)
Monday, March 21: Halo World Championship Finals
10 a.m. AEDT to 12 p.m. AEDT via the XLEi app on Xbox One and Twitch.tv/Halo
And for the complete match schedule visit Halo.gg.
For videos, images and all the latest Halo content, please visit the Xbox Wire
Dusk Shadow and Copper Shadow: Two New Xbox One Special Edition Wireless Controllers
Two great new controller options to sink your teeth into 
We're always listening to our fans at Xbox and are committed to providing a range of controller options for gamers, as we know they value choice. You've already seen our modern camouflage-patterned, military-inspired series of controllers – Covert Forces, Armed Forces and Midnight Forces. Today we are excited to announce a new Special Edition shadow design series for Xbox One Wireless Controllers: Dusk Shadow and Copper Shadow.
These new controllers feature a faded colour gradient finish – blue-to-black for Dusk Shadow and copper-to-black for Copper Shadow – which is the first of its kind for Xbox One Wireless Controllers. They also come equipped with all the standard features of the Xbox One Wireless Controller, including Impulse Triggers, responsive thumbsticks, an enhanced D-pad and a 3.5mm stereo headset jack.
Both controllers are available for pre-order starting today for $94.95 AUD, with both the Xbox One Special Edition Copper Shadow Wireless Controller and the Xbox One Special Edition Dusk Shadow Wireless Controller available from the Microsoft store in April.
For more information and images of both controllers, be sure to check out the Xbox Wire.
Quantum Break Cinematic Trailer Begins Countdown to April 5
Time is power
The countdown to Quantum Break's blockbuster launch on April 5, 2016 continues. With its highly-anticipated release on Xbox One and Windows 10 only a few weeks away, Microsoft Studios and Remedy Entertainment have revealed the official cinematic trailer for the action-packed, modern-day thriller.
Set to an original rendition of Nirvana's iconic song "Come as You Are" – performed by Los Angeles – based electronic rock duo Prep School – the trailer showcases Quantum Break's protagonist Jack Joyce as he fights for survival in a world where time is broken. With the world on the brink of collapse, Jack must battle the evil Monarch Solutions and its leader, Paul Serene, using the only weapon he has: time itself.
Every copy of Quantum Break for Xbox One will come with a full-game download for Alan Wake for Xbox 360, plus its two add-on packs, The Signal and The Writer, playable on Xbox One via Backward Compatibility. Alan Wake and its add-on packs will also be included in the Xbox One Special Edition Quantum Break Bundle, which features a 500 GB Cirrus White console and matching wireless controller. Fans who pre-order Quantum Break for Xbox One at participating retailers or through the Xbox Store will receive a full-game download of Alan Wake's American Nightmare for Xbox 360.
In addition, anyone who pre-orders the Xbox One digital version of Quantum Break through the Xbox Store, purchases an Xbox One digital token at participating retailers or pre-orders an Xbox One Quantum Break bundle that includes the title as a digital download token will receive the Windows 10 version of the game, downloadable at the Windows Store via redemption code. For full details, please visit quantumbreak.com.
Quantum Break is a unique experience; one part hard-hitting video game, one part thrilling live action show, featuring a stellar cast, including Shawn Ashmore ("X-Men") as the hero Jack Joyce, Aidan Gillen ("Game of Thrones") as his nemesis Paul Serene and Dominic Monaghan ("Lord of the Rings") as Jack's genius brother, William. Quantum Break is full of the vivid storytelling, rich characters and dramatic twists Remedy Entertainment are renowned for. Your choices in-game will affect the outcome of this fast-paced fusion between game and show giving the player a completely unique entertainment experience.
The full cinematic trailer can be viewed on the Xbox Wire.
Fresh Additions to the Forza Motorsport 6 Garage with the Meguiar's Car Pack
Leading off the pack is one of the most requested cars from the Forza community 
March is still coming in like a lion with the arrival of the Meguiar's Car Pack for Forza Motorsport 6, featuring seven amazing cars from a slew of automotive genres and nearly as many eras of production.
Leading off the pack is one of the most requested cars from the Forza community – the new turbo-charged 2015 Ferrari 488 GTB. Backing up the 488 is the first Corvette Daytona Prototype to hit the tracks of Forza Motorsport 6, along with a Le Mans winning prototype, and a cadre of classics that are set to impress.
The Meguiar's Car Pack is the sixth and final car pack included in the Forza Motorsport 6 Car Pass. If you don't have the Car Pass, which offers the first six monthly car packs for Forza Motorsport 6at a discounted price, each car in this pack is also available individually, including:
2015 Ferrari 488 GTB
2015 Chevrolet #10 Wayne Taylor Racing Corvette Daytona Prototype
1934 Alfa Romeo P3
1967 Mercedes-Benz 280 SL
1968 Opel GT
1969 Fiat Dino 2.4 Coupe
1988 Jaguar #60 Castrol Jaguar Racing XJR-9
Check out the Xbox Wire for images and all the latest Forza car pack news.
Insomniac's Song of the Deep Explores Life Under the Sea
Song of the Deep, feels very different from anything else in their stable 
Developer Insomniac Games has a long history of creating memorable worlds and characters. Their upcoming ID@Xbox title, Song of the Deep, feels very different from anything else in their stable, but it keeps that same charm, same visual flair, and same tight gameplay that you'd expect from the developer who brought us Sunset Overdrive.
Song of the Deep stars Merryn, a sea-loving fisherman's daughter who sets off on a quest to find her father after his ship fails to return home. She builds a submarine out of scrap metal and wood, and dives into the depths of the ocean. In her submarine, Merryn explores underwater caverns and ruins, using the weapons and tools in her sub to fend off angry sea life and solve puzzles. She can even leave the sub and swim through areas that are too small for the ship to pass through.
Merryn's journey starts as a storybook narration, and this presentation persists throughout the game. As Merryn makes her way deeper into the fathom, a narrator will chime in – adding to the story, and alerting you to points of interest.
Song of the Deep's art direction really grabbed us. Despite this being an entirely 2D game, there's real depth to ocean world. The layered backgrounds give a real sense of scale; when Merryn takes out overly aggressive jellyfish or lantern fish, they don't just fade away, they float off into the background. It's a small detail, but it definitely makes Song of the Deep stand out.
In our time exploring Song of the Deep's labyrinthine levels at this week's Game Developers Conference, we discovered numerous secret passages and hidden crevices, that contained treasure and dangerous enemies. The highlight of the game is its puzzles – a combination of laser-mirror puzzles and colour theory that got surprisingly challenging for such a brief demo.
We were also impressed with how exciting the game felt, even with such a relaxing music and atmosphere. Swarms of jellyfish, for example, can become an extremely dangerous force if Merryn doesn't use her missiles carefully.
It's refreshing to have a game about exploring the deepest parts of the ocean – it's a unique idea, and it's shaping up to be both whimsical and beautiful. Song of the Deep is scheduled for a summer 2016 release on both Xbox One and Windows PC.
For more information and images, check out the Xbox Wire.