News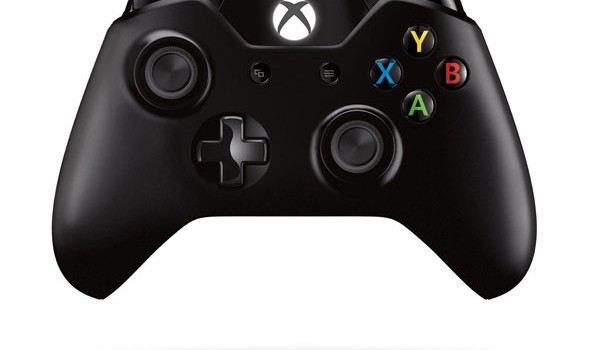 Published on March 21st, 2014 | by Admin
Xbox Newsbeat 17-21 March 2014
Project Spark: Xbox One Beta Launch!
Project Spark has finally launched to a legion of eager gamers, creators, and fans with an open beta now available on the Xbox One, Windows PCs and tablets. To date there have been more than 250,000 registered beta participants, and hundreds of new sign-ups every day.
Participants, who have spent their time creating, refining, sharing, and tweaking their own games, will see those games playable by players all over the world.
It's an exciting time to see just what can be done when you invite a global audience to a place where players create and creators play.
GDC: ID@Xbox Games First Look
We're in the midst of a golden age of independent games, and the ID@Xbox team could not be more excited! Last month, we announced a second wave of independent developers who've signed on to the program, and more than 250 developers have now received development kits for Xbox One via the ID@Xbox program. Now, as GDC kicks off in San Francisco, we're excited to tell you about 25 games coming to Xbox One through ID@Xbox.
"Since we first announced the program in August, we've been working closely with developers to bring a diverse array of independent games to Xbox One," said ID@Xbox Games Director Chris Charla. "Our goal is to make the process as easy as possible so developers can focus on what matters most: creating the games you're beginning to see today!"
Australian studio Blowfish will be one of the 25 games coming to Xbox One through ID@Xbox, with their game "Gunscape". At its heart, "Gunscape" is an FPS construction kit: a game with solid action gameplay, a welcoming approach to map building and a huge toolbox of iconic weapons, monsters and level elements that can be extensively combined to create new and exciting gameplay experiences.
For more information on ID@Xbox, Blowfish and Gunscape, visit Xbox Wire.
Xbox One coming to 26 new markets in September
On the heels of the most successful Xbox launch in history, we continue to be blown away by the support and engagement of our fans.
You're spending an average of over five hours per day on Xbox One. And following the launch of "Titanfall"* – as well as the highly anticipated Twitch broadcasting feature – we've seen you light up Xbox Live even further. In fact, last week we saw the highest number of hours logged on Xbox Live since the launch of Xbox One.
Now it's time to ensure even more fans around the world can enjoy Xbox One. So we're proud to share that it will be available in 26 additional markets in September this year.
For more information, visit Xbox Wire.
Xbox One keeps getting better with the help of our fans
By: Major Nelson
We announced last month that we've invited select Xbox Live members to preview system updates early. The engagement from the community has been incredible and we've gotten valuable feedback and bugs that have helped inform our feature improvements and quality before we rolled out the system update to the broader community. Thank you to those who shared their thoughts and let us know what they loved and what wasn't working so well.
Today we're excited to share the next wave of features that we will begin to roll out. These features will become available to members getting the early previews in the coming days and weeks and will be available to the full Xbox Live community in April.
Game and app saves and updates. A game save progress bar will show you the status of your game saves. You will also be able to easily tell what games and apps are being updated or have been updated recently.
Friends improvements. Notifications will be added to see when favourites and friends sign in to Xbox Live. This actually was one of the most frequently requested features from the first preview wave and we made it a priority to include it in the April update. Also, friends who are in multiplayer will be identified in the friends list. We'll also add the ability to view friends' most popular apps.
Kinect voice and motion improvements will continue to fine tune the quality and reliability of Xbox One commands.
Improved GameDVR video quality through compression algorithm improvements. 
David Tennant Lends His Voice to Kinect Sports Rivals
When "Kinect Sports Rivals" launches for Xbox One this April, players will be guided on their journey by a voice that fans of the popular BBC series "Doctor Who" might recognise. For the first time ever, David Tennant, the tenth Doctor in the series, lends his voice to a video game as the narrator of "Kinect Sports Rivals." David will talk players through the process of creating their Champion – a stylised, digital version of themselves that will be their representative in every competition against their friends, rivals, and the world.
"I've never done a video game before. This is a first for me," David stated in a video interview about his voiceover work for "Kinect Sports Rivals." "Rock Climbing looks good. I quite like the slightly unsportsmanlike element where you can grab a rival's foot and chuck him off the cliff."
For more information, visit Xbox Wire.
Kinect Sports Rivals Kicks Up the Competition – Are You Ready to Take on Your Rivals?
The "Kinect Sports Rivals" launch is just around the corner and Rare is kicking up the competition with all-new features and gameplay. From Power-Ups to Experience Points, these elements are utilised to put you and your Champion – a stylised, digital "super you" that lives in the Cloud and plays against your friends at the level you do – ahead of the game. Be sure to check out the video above to learn how Rare is bringing a new level of competition to "Kinect Sports Rivals."
"Kinect Sports Rivals" will be available exclusively on Xbox One on April 8, 2014 in Australia and New Zealand, and you can still pre-order "Kinect Sports Rivals!" Whether you are looking to tackle the new sports – climbing, wake racing and target shooting – or experience the re-imagined fan favourites – soccer, tennis and bowling – the power of Xbox One and the new Kinect will deliver next-gen motion sports gameplay like never before.